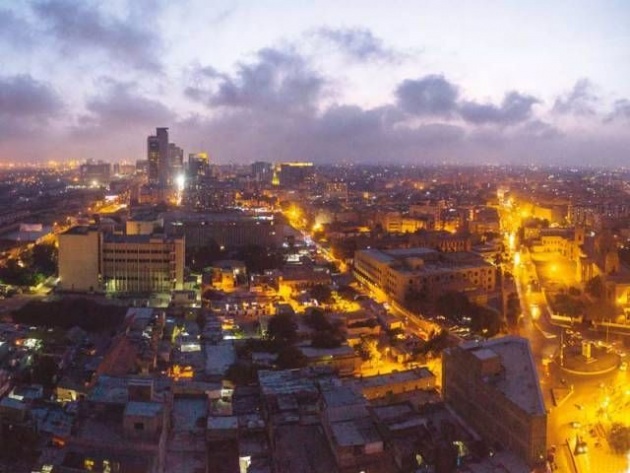 I I Chundrigar Road. Karachi
The world's obsession with height will only escalate. Every country and every city in the world is competing to build the tallest this, tallest that. A city's progress is measured by the number of floors of its proudest structure. In poet Josh Malihabadi's words, concrete kissing the clouds is a sign of the times — and no nation wants to lay low in this race to the top. So, we decided to get to the top and see for ourselves what the vantage point reveals about Karachi, the city next to the sea that seems to fall apart and put itself together every time the surf hits the sand.

Clifton Beach,Karachi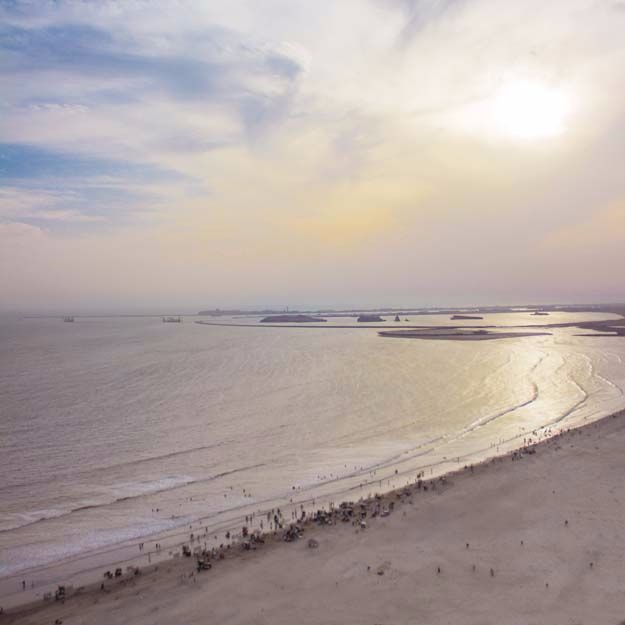 Horse riding in Clifton,Karachi
.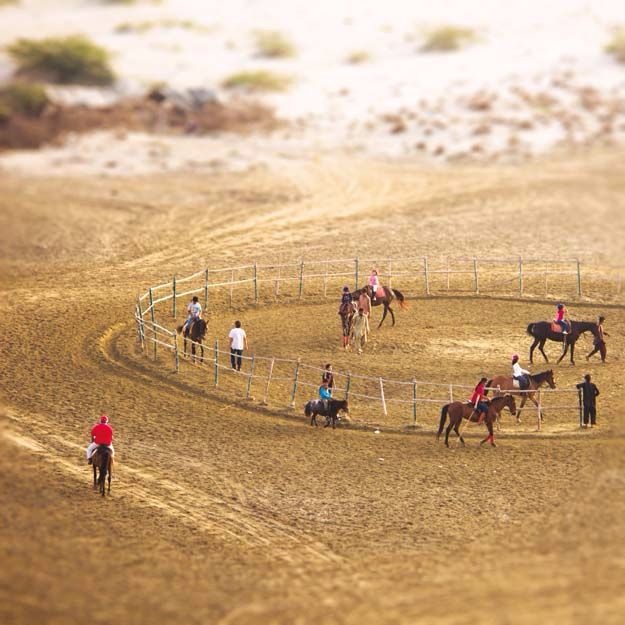 Indus Valley School of Art and Architecture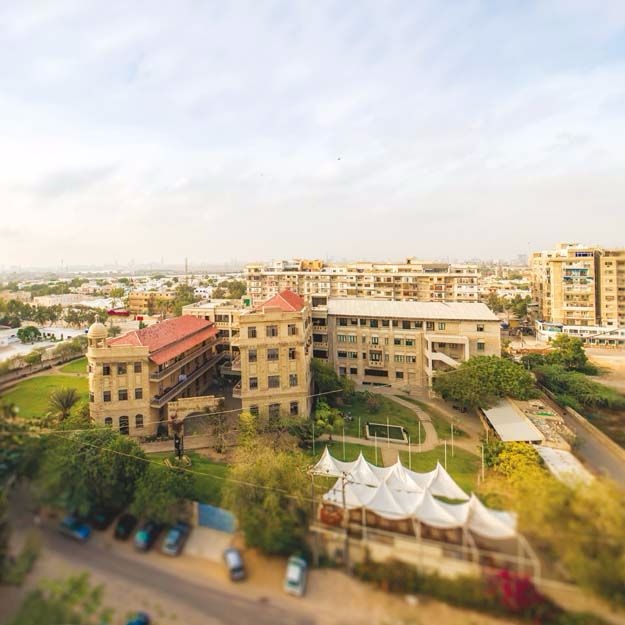 Karachi Port Trust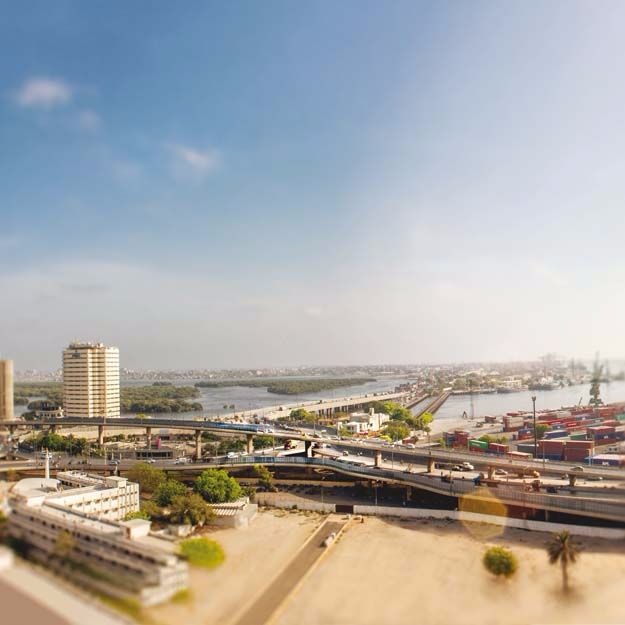 Mohatta Palace,Karachi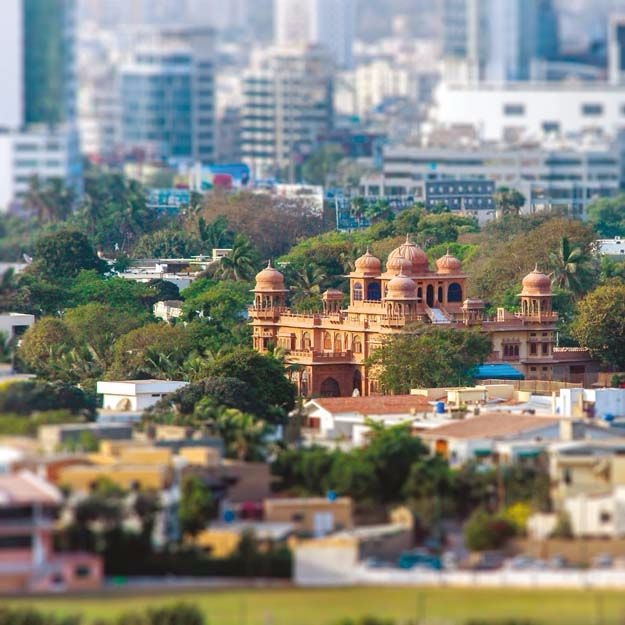 The aerial shots also reveal the vastness of the city, its endless expanse of urban development punctuated by shanties and slums. But the distance from the ground not only eliminates noise pollution, it also cleans up the roads. The drifting polythene bags and mounds of trash dotting street corners are not as repulsive, perhaps lost in the very metropolitan vastness they are a product of. The stench, too, wanes. Seen from a lens up high, Karachi is a dapper doppelganger of itself.