KASHMIRI TEA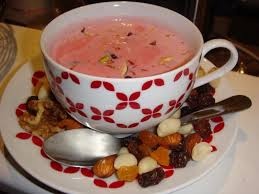 Today I will share with you how to make a perfect kashmiri tea.
INGREDIENTS

The ingredients which you will need for kashmiri tea are:
Milk : 2 cups
Kashmiri tea leaves: 2tsp
Baking soda: 1 pinch
Cardamom: 4
Cinnamon: 1 piece
Salt: 1 pinch
Water: 3 cups
HOW TO MAKE
First of all take water in a large sauce pan and add tea leaves, salt, seeds of green cardamom and baking soda.When it boils, slower the flame and simmer briskly till it reduce to 1/3 in quantity.Then add 3 cups water.Allow to boil for 4 to 5 minutes.Then remove from heat and pour milk over it and mix it well. Sweet kasmiri tea is ready. Serve to your loved ones and enjoy.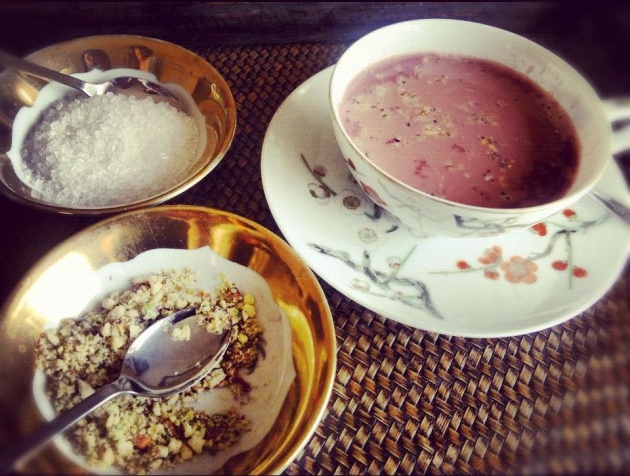 Thank you.
Written by: BRIGHT AQUA