KEEMA(MINCE MEAT) KI KACHORI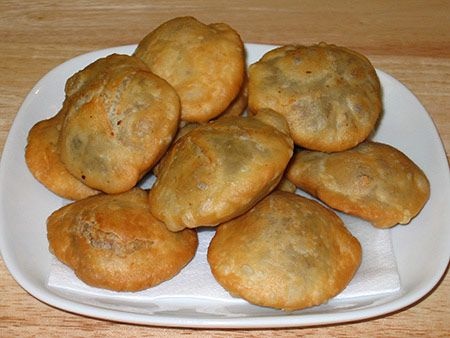 I will share today the recipe of keema ki kachori with you.
INGREDIENTS

The ingredients for keema kachori are:
Mince: ½ kg (Without fat)
Onion: 2 middle pieces
Coriander leave:s 1 bunch (chopped)
Green chilli: 3 (finely chopped)
Ginger garlic paste: 1 tbsp
Red chili powder: 1 tbsp
Black pepper powde:r 1 tsp
Salt to taste
Lemon: 2
Oil 1 tbsp
Flou:r 1 kg
Carom seeds: ¼ tsp
Salt to taste
Baking soda: ½ tsp
Oil for frying
HOW TO COOK

First of all mix carom eeds, soda and salt in flour and knead well to make dough.Keep it for 15 minutes.
Now take a pot and add 1 tsp oil and mince meat in it.Now add salt, ginger garlic paste and chillies.Dry the water and roast it.Then add onion, green chilli and coriander leaves in it.Add lomon juice and mix well.
Make balls of flour and spread mince mixture over it.Seal all the edges and press a little to give the shape of kachori.
Now heat oil in a pan and fry kachori till it becomes golden brown in color, on low flame.
Delicious keema kachoei is ready.Serve with tamarind chutney or ketchup and enjoy at aftar.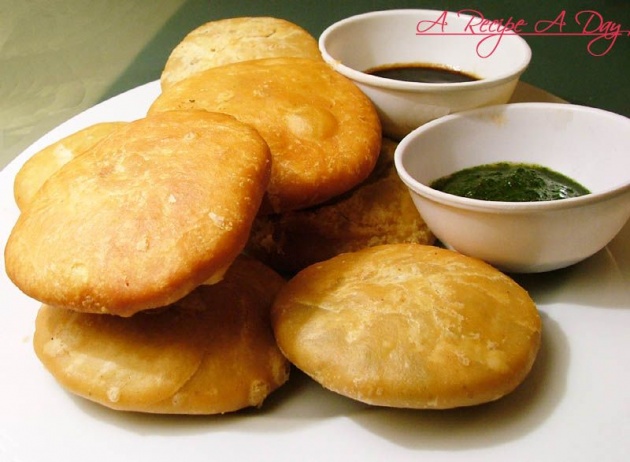 Thank You.

Written by:BRIGHT AQUA