"Film Annex is definitely the way for the independent filmmakers to promote their work and get rewarded for it. You can make your own films and get paid for doing what you love. That is all here with Film Annex." - Ken Turner.
Ken Turner is an animator with already a web series and several short animated films in his portfolio. He also worked as a character designer for animated studios and published 3 illustrated books. His full web series Snowboy and Crow is in exclusivity on Film Annex, which he promotes actively on social media, along with his other short films. He's currently in the #6 spot on Eren's Picks.
You can follow Ken via his studio Facebook page, his Twitter and LinkedIn. He also has a blog.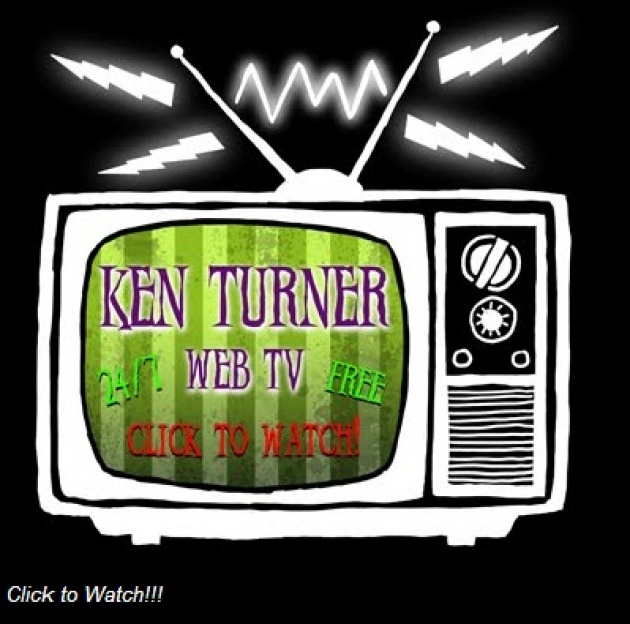 Film Annex provides icons and buttons to put on websites to promote your Web TV.
But Ken created his own displayed on his blog for a direct link to his Web TV.
Below is an interview about how he uses social media as a film promotion tool and how it has affected his revenues on Film Annex. He also gives a few tips on social media film promotion.
Film Annex: When did you start promoting your work specifically on social media platforms?
Ken Turner: When I was in animation school, I had a blog. This was when blogs were just starting out and being used by lots of animation artists. Through continuously displaying new work on the blog, I was able to first garner the attention of Cartoon Brew (a well respected animation news website) who did an article on 3 animation students, one of which was myself. Around last year, I created my own studio called "Freak Show Studios". The intent of the studio is to be a place where strange and weird projects could call home. But I also needed a place for the studio to call home in which to showcase its work. So I used Facebook as its main home for news on projects. I was sort of against Twitter for a while and even Facebook (which I had for about a day) because I saw how wasteful they could be used. Then I realized, at least for Twitter and Facebook, when used properly, it can be quite useful and would bring in more people to see my work. At the same time, I can even tweet things which might interest/inspire other people or filmmakers. Plus by having a blog, Twitter and Facebook, it gives people a choice where they'd prefer to follow you and your work. So I started Twitter in early 2012 and so far it's been really great.
FA: Which social media platform(s) do you think is more efficient for filmmakers to use to promote their work and why?
KT: Well I like Twitter because you can get instantly get your work out to people and they seem to respond quicker to it. It seems like the preferred choice people use to follow the work of their favorite filmmakers and you can quickly respond to a comment or question someone may have for you. I like that my blog is the main hub for my news/art and everything sort of streams out from there. So people can go there and access my store, go to my Twitter, go to the Freak Show Studios Facebook page, etc. But it all still comes back to the place it started.

FA: Did you make interesting contacts or create business opportunities by sharing your work on social media?
KT: I will get someone who will leave a comment on my blog or Twitter or Facebook and just wants to let me know how much they like my work, which is always great to hear. Then I'll get someone with an interest to hire me to create characters or animation based on something they see in my online portfolio. The composer for my films "Attack of the Giant Vegetable Monsters" and "TiM" was just someone who emailed me one day and said he loved to compose music for my films. It just so happens I was looking to have that done too. Another instance, I actually found the composer for Snowboy and Crow series from some random tweet I clicked on and instantly knew his style would be perfect fit for the music of the web series. So you really never know who you might happen upon in social media.
FA: Give us an example on how you promote your Web TV or work in general on social media?
KT: When I upload a new film or blog post to my Web TV, I'll cross promote it to my blog, Twitter and Facebook so all the people who use those particular social medias get it at the same time. So in that way, I can reach a broader number of people around the entire world.
FA: Did you see a change on your revenues on Film Annex after promoting your Web TV on social media?
KT: I definitely see a change in revenues as well as a change in my buzz score on Film Annex after I've been promoting work. Film Annex is definitely the way for the independent filmmakers to promote their work and get rewarded for it. You can make your own films and get paid for doing what you love. That is all here with Film Annex.
FA: Do you have any tips for other filmmakers on how to promote their films on social media?
KT: I think they should promote their existing work every few days as you never know who may just coming upon their website, Twitter, etc. for the first time. As well as promote work for upcoming films by giving insight to their film process through blog posts showcasing write-ups or pictures. As a fan of film, I'd be just excited to read about Spielberg making his latest big budget live action feature film to John Smith from "Anywheres-ville" making a small low budget stop motion film in his basement apartment.

Click here to read more about promoting films online and on social media platforms.