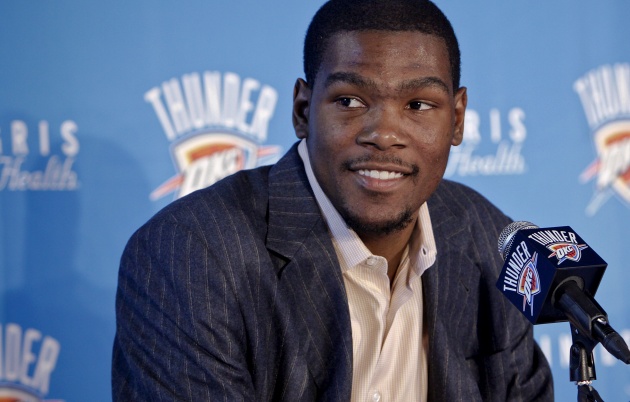 For those of you who do not know who Kevin Durant is, he is one of the most prominent players in the NBA or the National Basketball Association. Originally from Washington D.C., Durant spent one year at the University of Texas before being drafted 2nd overall in the 2007 NBA Draft by the Seattle SuperSonics. After the SuperSonics relocated to Oklahoma City the following year, Kevin Durant really started to dominate the league. He is a 5x NBA All-Star, NBA Rookie of the Year (2008), 4x NBA Scoring Champion, and most recently he won the highest honor that a single player can earn, the league Most Valuable Player Award.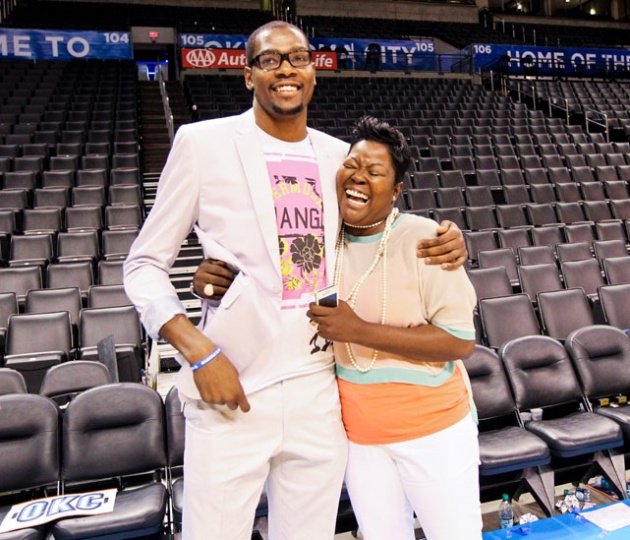 On Tuesday, Durant accepted the MVP Award in Oklahoma City in front of his teammates, his family, and his fans. During his acceptance speech, he personally went through each and everyone of his teammates and coaches and thanked them for how they have helped him earn this title; the same title that has been won by so many other great players like Lebron James, Kobe Bryant, and Steve Nash. He also went on to thank his family and especially his mother. Durant had a very difficult childhood growing up. He constantly moved from house to house around Washington D.C. with his mother, being a single-mom, working and still supporting their basketball careers. He ended his speech by saying to his mother, "You're the real MVP." His mother then broke down into tears.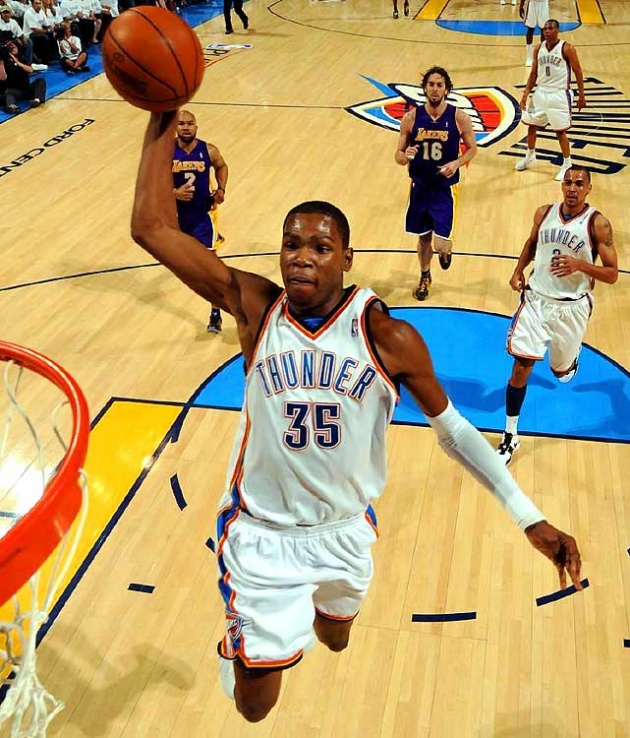 This is certainly an amazing example of not only how Durant is an amazing player, but also an amazing person. It is very easy for NBA players to let the fame and fortune get to their heads, but Durant has always been a very humble and hard working player. When a massive tornado destroyed a great amount of homes around OKC, Durant donated 1 million dollars to help the victims. He wanted no attention for it; he just wanted to help. Durant's favorite quote is, "Hard work beats talent when talent fails to work hard." This is certainly true for the new MVP.