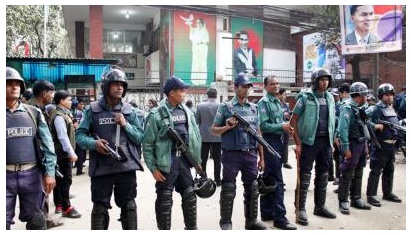 BNP chairperson Khaleda Zia remains confined to her Gulshan office for the eighth day today, Saturday.

Policemen deployed in front of her office were seen slightly relaxed.

There are over 100 policemen cordoning the two gates of the office.

The main gate of her office still remains locked.

Police water cannon vehicle and two police vans are still deployed in the area.
The pocket gate of the office was opened on Thursday morning but again it was locked the same night.
Only the employees of the BNP office were allowed to come and go through the gates.