Hello friends
I'm here again and would like to discuss the historical visit which we made last week. The reason for this visit was because I have to meet my uncle who was living in the Khewra city so we visited Khewra and salt mines Khewra.
Video Credits:Desi Tv channel Via Youtube.com

So friends, First I would like to mention a short introduction to the Khewra city.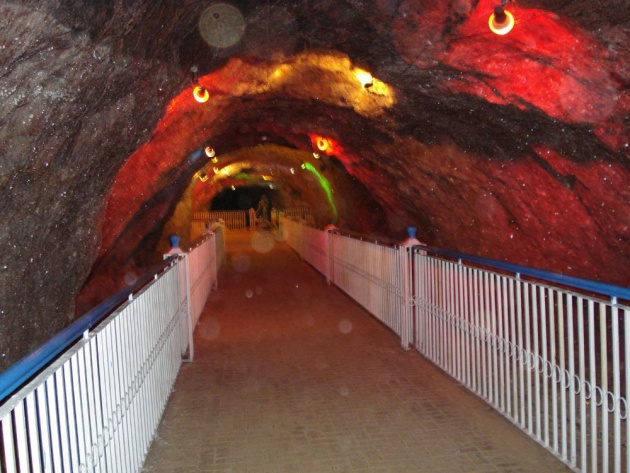 Image Credits: Wikimedia.org

Khewra City is located in the district Jhelum and this city is located very close to the river Jhelum. Khewra city is a very old city. Khewra earned a lot of fame due to salt mines which are located here. Khewra is also a famous city because ICI factory is located here which is very old. ICI factory is working here and making soda which is used in washing clothes.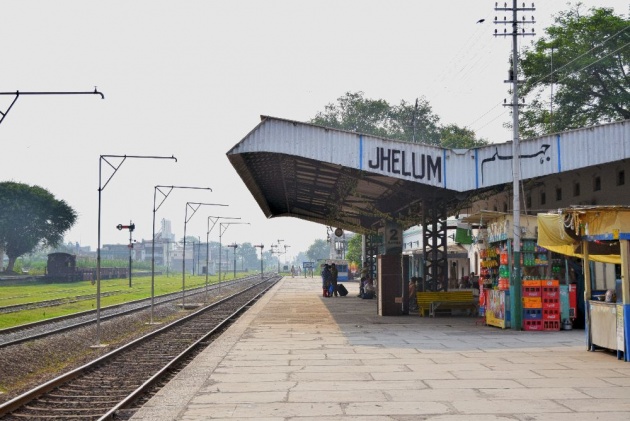 Image Credits: Wikipedia.org
Khewra is the second most populated city of Jhelum and the neighbor city of Pind Dadan Khan Tehsil in Jhelum District, Punjab province, Pakistan.[1] It is located at 32°38'60N 73°1'0E.[2] The city is administratively subdivided into two union councils[1] and is the location of the Khewra Salt Mine. The population of Khewra city is about 35,000.

Credits: Wikipedia.org

Khewra is very amazing and old city. Here are many old buildings and houses which were built before the separation. These houses were built by Hindu people but nowhere are living Muslims only. Khewra city is also famous because PMDC office and a college are also located here.

PMDC College Khewra: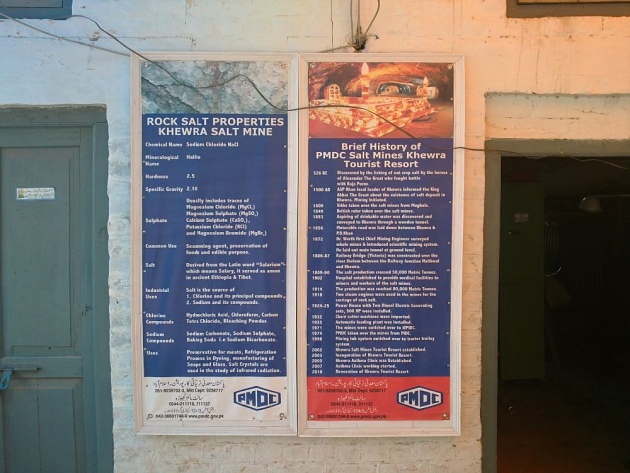 Image Credits: Wikimedia.org

PMDC means Pakistan mining department corporation. PMDC has also created a survey college here which is giving quality education to the students. Every year 1000 students complete the survey course from here. The college is located in the Khewra city and the college office is located on the mountainside near salt mines khewra. Khewra city has also an old market which has different shops which are containing all needy items.

Location and Way of going to Khewra: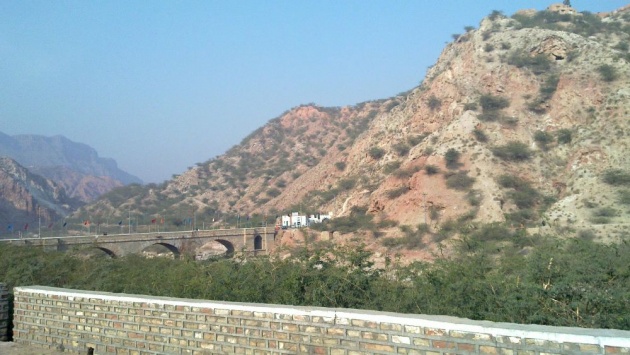 Image Credits: Wikimedia.org

Khewra city is also very close to the Pind Dadan Khan. You can also go anywhere through M2 motorway which is very near to the Khewra. You can use Lilla interchange to travel on the motorway which goes directly to Lahore and at the other side to Chakwal and Islamabad. Another way of going to the Khewra is Chakwal to Choa Saidan Shah road. This road is very amazing but a little risky. This road not good for traveling at night time after evening. But because another way is long so we use the Choa Road.
The atmosphere of Khewra: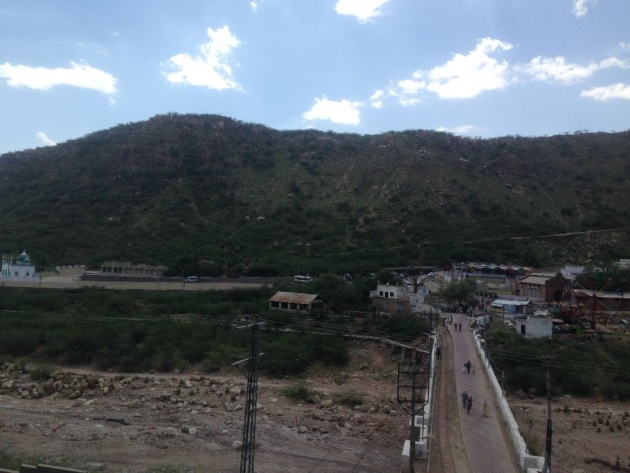 Image Credits: Wikipedia.org

The atmosphere of Khewra is very hot. We are living in Chakwal now. Khewra is 50 kilometers away from here but the atmosphere is completely different. The reason is that Khewra is located in the mountains. You cannot live in the Khewra city because it is too hot here in the summer. Wind blow heavily but the weather remains hot.

ICI Company and Housing Colony: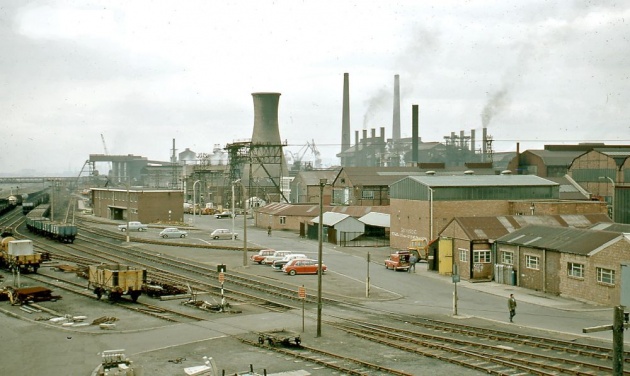 Image Credits: Wikimedia.org

ICI company has a major rule in the Khewra city. You can see the factory from the top mountain while traveling to Khewra. ICI company has also built a housing colony where people are living who are doing jobs in ICI company. No other person can live here. ICI company has built this amazing housing colony which has all types of facilities. The water in the whole khewra city is salty and you cannot drink it but ICI has built water filtration plant which can give you pure filtered water at any time. People of Khewra city are using that water for use. Although water is better you have to drink a lot of water to remove your thirst.
Salt mines Khewra: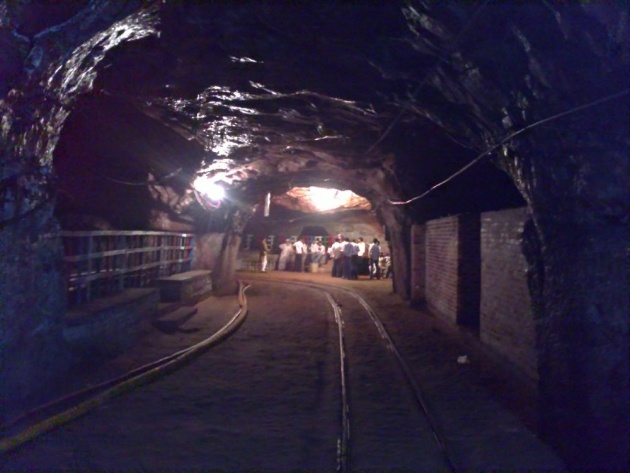 Image Credits: Wikipedia.org

Salt mines Khewra has a special rule and khewra is very famous due to salt mines. Salt mines are managed by Pakistan mining department corporation which is shortly known as PMDC. Salt mines are opened for people and everyone can visit it. The ticket is approximately 5 dollars which are equal to 600 Pakistani rupees. You can visit the salt mines with your family. PMDC has arranged security guards and travel guides which will go with you while entering in the Salt Mines. The temperature is approximately 18 C in the mine area.

Our Visiting story to the Salt Mines: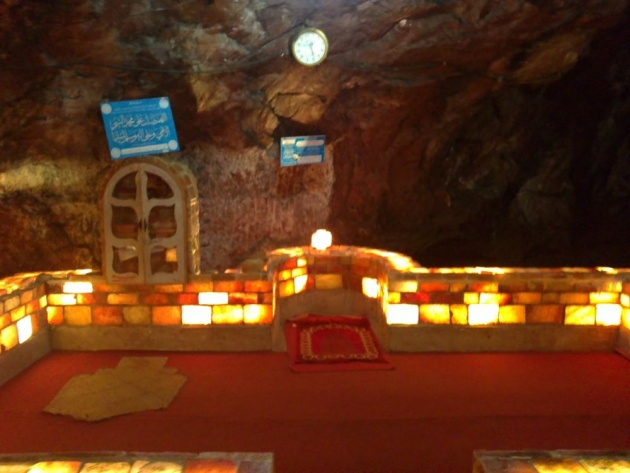 Image Credits: Wikimedia.org

We arranged our visit for the Salt mines Khewra because of its popularity and amazing location. Although I've visited this amazing mine before my friends insisted on going there.
On the Way to Khewra:

We started traveling to Khewra in the early morning and we were on the motorbikes. We traveled through Choa Saidan Shah road because it was short for us. We started traveling to Khewra at 7 o clock. The road is not so good and you have to ride the bike very carefully. We reached in the Khewra city at almost 8.30 o clock. The reason for traveling on the bike was because we have to enjoy the scene from the mountain.
At the Salt mines Khewra: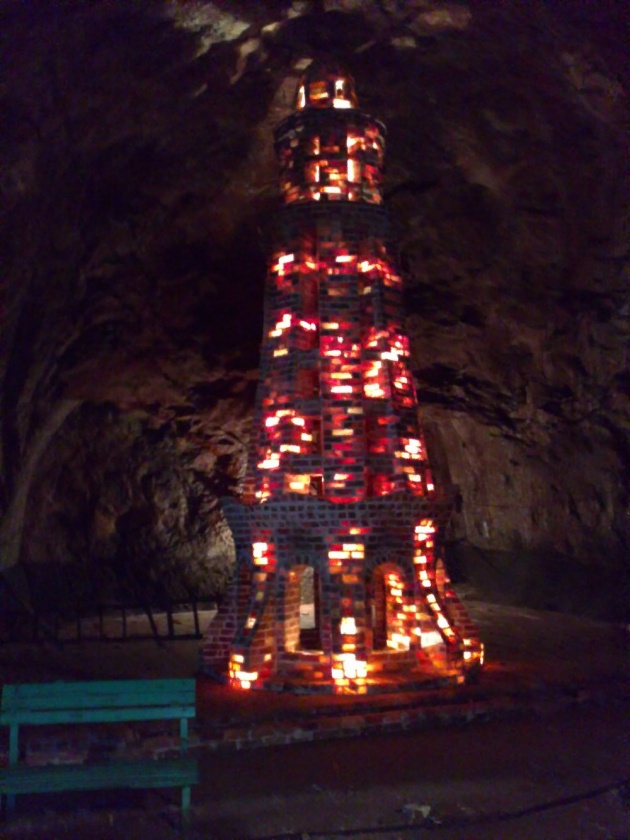 Image Credits: Wikimedia.org

At reaching Khewra we turned left, the right side of road goes directly to the city and the left goes to salt mines area where PMDC offices are also located. We reached the ticket point and got tickets for entering in the mines.

In the salt mines Khewra: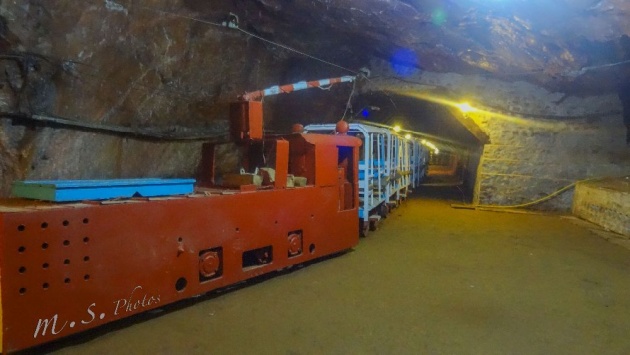 Image Credits: Wikimedia.org

We entered in the salt mines with a guide who was going in with us. He was with us to brief us about the Salt Mines. A special train was also traveling in the mines which helps people in reaching in. This train also helps the workers travel in the salt mines. The area which can be visited is almost 5 kilometers long but it is a better idea to travel to the pedestrian. We visited a special mosque, a hotel and a market which was built with salt. A special bridge was also built here with the help of salt. We really enjoyed a lot. There were lights fixed in the salt which were very pretty. Our friends appreciated that work and thanked the guide for providing us information about the mines.
Video Credits:Creative Tourist Channel Via YouTube.com

Return from the Salt mines Khewra:

We enjoyed in the mines for more than 2 hours and watched every end. The whole mine delivers a special scene for visitors. Finally, we returned back and traveled to home safe and sound.
Conclusion:

The reason for traveling is not only enjoyment. Every travel story teaches us a new lesson. We should learn knowledge from the travel story. We gained knowledge about the Salt mines and learned about that amazing place.

Dear friends, this was my blog about Khewra and I'm sure you would have enjoyed a lot.

Here is a Querlo Chat with my friends who love traveling.
Querlo Chat Credits: Querlo.com
Dear friends, Thanks for your precious time. Wish you best of luck.
Best regards