When I listen about this movie, that it has a great story and action.And more interest build when I heard that this movie broke many previous records then I make plan to to see. But when I saw really this is a great movie and there is a lesson in this movie if you do good with others God will good to do.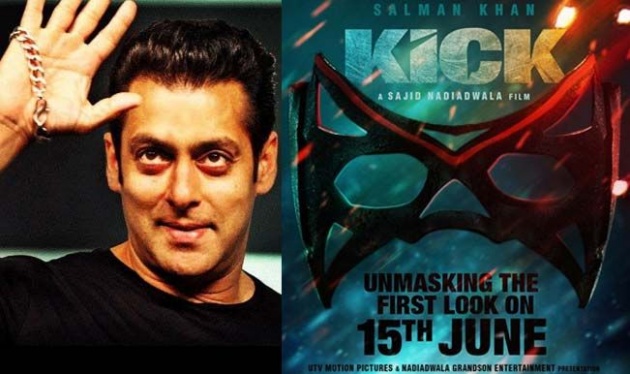 Lets start take tour about his previous performances in movies and other shows.
All the speculations and rumors have been put to rest with the latest announcement by Colors TV's Twitter handle. Here's the post,
"@Being Salman Khan to host the 8th Season of @Bigg Boss"
While Salman had earlier dropped hints of not hosting the next season of the reality TV show, it's been confirmed recently that the Dabangg Khan is very much a part of it.
After Salman's previous statement that he might not host Bigg Boss 8, reports had started doing the rounds that Shah Rukh Khan might take up the responsibility this time around.
Salman has been entertaining the viewers and grilling the housemates as the host of the controversial show since 2010.
Salman Khan's Kick had successful day at Box Office India with 3.90 Cr-ores in collections on second Wednesday of its release, bringing its first 13 days total to 210.93 Cr-ores. The film crossed 100 Cr-ores mark in first 5 days of its release and crossed 200 Cr-ores milestone in 11 days of its release. Kick is highest grosser of 2014. The film will have some competition at box office from Friday but the film has manages to hold 800 plus screens in its third week of release. Kick might cross 225-235 Cr-ores in collections in its third week.
Salman Khan's latest release, Kick, is going great guns at the box-office. So much so that the actioner has even broken the far-fetched record set by Aamir Khan's 2009 blockbuster coming-of-age comedy drama, 3 Idiots.
Trade analyst, Taran Adarsh, reported numbers done by Sajid Nadiadwala's directorial debut, on his Twitter page. Here are some of his latest tweets that prove Kick's clear win over 3 Idiots' business!
"#Kick Overseas total till Mon: $ 9.6 million [ 58.35 cr]. Many screens yet to report. SUPERB!"
"#Kick crosses #3Idiots in domestic market. More records to shatter in days to come…"
"#Kick [Week 2] Fri 9.22 cr, Sat 10.62 cr, Sun 14.18 cr, Mon 5.08 cr. Total: 203.19 cr nett. Salman's HIGHEST GROSSER in India."
Directed and produced by Nadiadwala, Kick stars Mithun Chakrabarty, Randeep Hooda and Nawazuddin Siddiqui in important roles. The film is a remake of the 2009 Telugu film of the same name, with Ravi Teja and Ileana D'Cruz as the main leads.
Hottie Jacqueline and Bollywood's most sought after bachelor Salman have been paired together for the first time, in Kick. Interestingly, Salman's screen name in the film is Devil, whereas his lady love Jacqueline is called Shaina...
It is a great and interesting movie to see. There is also a lot of fun in this movie. As you now that he always gave a good story and good acting in his movies there is no sexual attraction in his movies and this is also a big reason to like him in the film industries. He is a top level Bollywood actor as well in the world. He has a good heart and help the poor families and their child.
3-Idiots vs Kick Movie: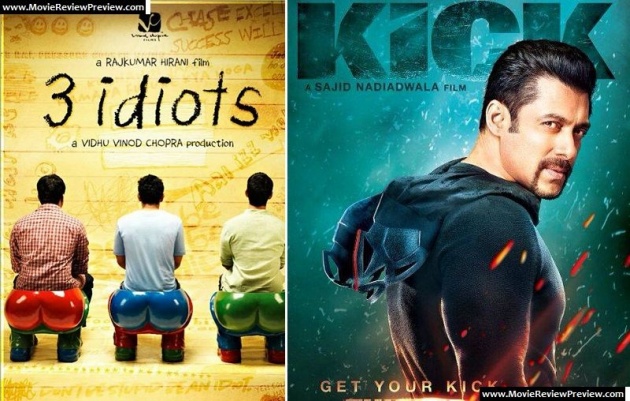 Festivity paired with Khan's strong fan base is working in Kick's favor. Moreover, Kick is not completely illogical and insane like most of his movies. You can certainly expect to be entertained even if you aren't a Salman Khan fan.

Bollywood bombshell Jacqueline Fernandez as Shaina is playing Devil's (Salman Khan) love interest in the movie. Like a new and improved version of Zarine Khan, Jacqueline's role is restricted to the glam factor of the movie.

Failing to strike a chord, she only manages to look pretty.. Extremely pretty throughout the movie, without complimenting the chemistry the duo shares on-screen. Instead, leggy lass Nargis Fakhri in the item song Devil, oozes out some oomph moments with her curvacious figure and groovy moves.

The movie starts with gorgeous lady Jacqueline, who then narrates the story about Devi Lal akka Devil. To get a Kick, Devi does everything differently. He falls in love with Poland-based Shaina Mehra (Jacqueline Fernandez). Shaina's father Brijesh Mehra (Saurabh Shukla) doesn't like Devi for his unpredictable behavior and disapprove this romance. Due to their differences, Devi gets separated from Shaina. Brijesh tries to setup Shaina with his friend's son Himanshu Tyagi (Randeep Hooda). Himanushu is a police officer, who has come to Poland to investigate a criminal case. Shaina tells Himanshu about her love for Devi, on the other hand Himanshu is also looking for a criminal named Devil. They both don't know that devi and devil is the same person. From here starts the story of of revenge, romance, chase and mind blowing action.

Directed by Sajid Nadiadwala, Kick offers a perfect platter of all the flavors intact. Ranging from humor, emotion, action and heroism, Kick offers it all. With every element in the right composition, nothing gets overdosed, be it laughter or action. The movie is captivating and will keep you engaged with its quirky twists and turns. Though, the climax could have been better, the entire plot as a whole compliments the already prominent star power. Salman Khan alone usually is enough to bring audience to theaters; his power pack performance is expected to do wonders with an equally amazing script.

Seasoned actor Nawazuddin Siddiqui as a dirty politician is an epitome of finesse. From his dialogue delivery to his creepy laughter, everything is remarkable. With his limited role, he has proved his worth and have outshone other actors in the film. Others who have prominent roles are Randeep Hooda, Mithun Chakraborty and Archana Puran Singh.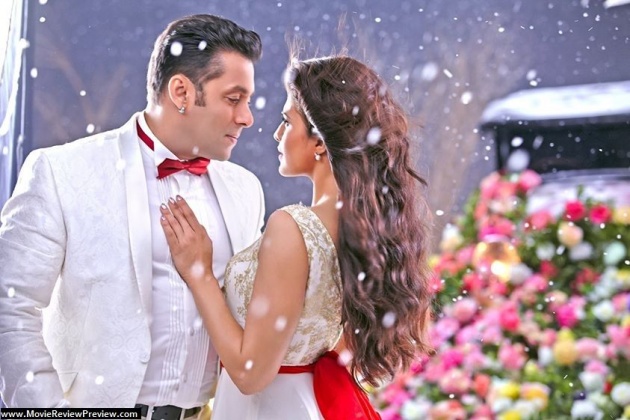 Though I am not a die hard Salman Khan fan, I thoroughly enjoyed the movie for its freshness and smooth pace. You can be sure to get value for money. The festivity couldn't get any better with a fun filled evening in theaters. A must watch for Salman Khan Fans.