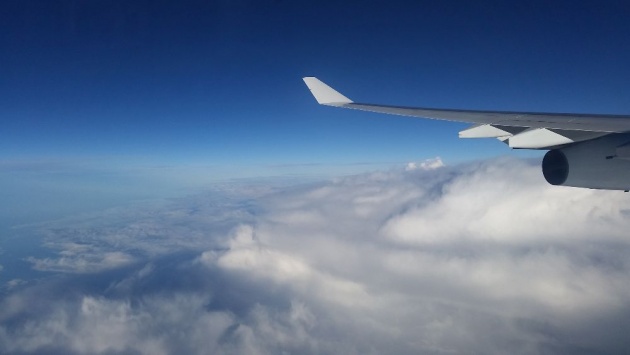 Manila Philippines to Sharjah is around approximately 7000+ miles away and it would take around eight long hours to reach the destination. So that's a long time and I just though about the things one can do inside the plane while traveling.

1. Sleep the whole trip. Well, if you are traveling at night time, this will be the best thing to do, sleeping. Sleeping because there's no view to watch at the window area and most passengers would just sleep though since it is night time. No one to talk to because almost everyone is sleeping.

2. Read a book. If you are a bookworm, the number one thing that you'll be doing is to open that thick book you have been reading the whole week and turn to the last page you were at while you were in the waiting area. This is also the best time to start reading, there are magazine available inside the plane and it won't cause you any harm if you flip those pages one by one. Don't just stare on the photos but also read on the paragraphs.

3. Listen to music. It is a good time to also listen to your favorite songs while emoting and recalling how you miss your family and friends. You can internalize with those songs which you have not listened carefully before and try to reminisce those sweet moments you had with your husband or boyfriend. I bet you'll end up Teary eyed. Or else you rock up your trip with your favorite band's songs. It's up to you and to your playlist.

4. Write articles. This I guess is the best thing to do and I am doing it right now. Guess what? I have written six articles while I'm on board for two hours. Wew, I guess the pressure had pushed my brain to work and think of those articles. I am happy because this trip has been productive.

How about you? What would you do if you are to travel for eight to nine hours daytime?