Nanga Parbat is ranked ninth in the highest peaks of the worlds. It is located in Hamalaya region of Gilgit Baltistan province in Pakistan. The height of the mountain is 8126 metre which 26660 feet that includes the 4000 long steep which is of 90 degree and always covered with snow. Local people call it "Diamir" . This is the same place where government of Pakistan is planning to build "Diamir Bhasha Dam". Nanga Parbat is also famous as Killer Mountain because several climbers have lost their lives in attempt to climb this mountain. According to official record 30 climbers have lost their lives in past few years. No one is able to climb this mountain in Winter.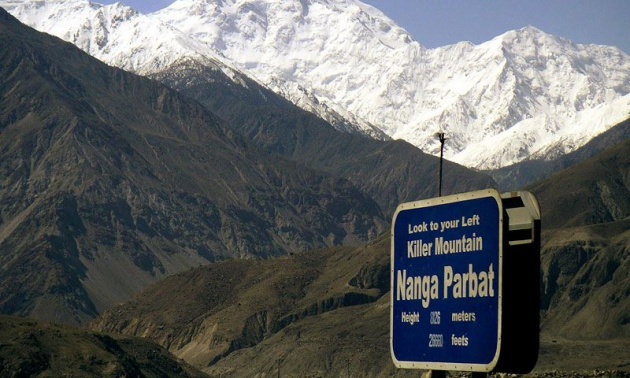 We can divide Nanga Parbat mountain into two parts. The lower part is called base which is about 4000 metre long. Second part is called Repel Face which is more than 4000 metre long. This is the part of the mountain which is covered by snow throughout the year and this is the area where 30 climbers are lost in the snow.
In 1895, English tourist Albert Memori has tried to climb Nanga Parbat with his team. They were able to reach the height of 7000 feet but hard weather has stopped them to move further. They got trapped in snow during their way back and their bodies are still buried somewhere in the snow. After few years in 1932 a team consisted of eight American and German climbers attempted to climb Nanga Parbat but they failed because of furious weather on the mountain. They were able to save their lives but they quit climbing.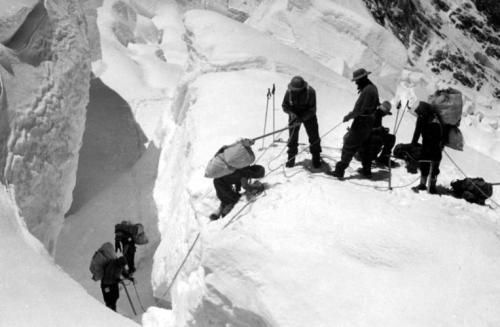 In 1953, an Austrian climber named Hermann Bhul was able to climb Nanga Parbat for first time. Before his success almost 31 climbers were dead in their attempt to climb the mountain in past years. Hermann was very lucky, he told that the climbing of the mountain was much hard and time consuming than he thought. After that many teams of climbers were able to climb Nanga Parbat in 1970s and 1980s. However, it's still a challenge for climbers to climb this mountain in Winter.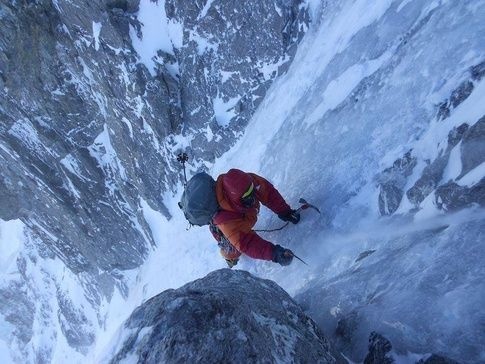 World record holder, Italian Climber, Simon Moore has tried two times to climb Nanga Parbat in winter but he failed both the times. Now he's preparing himself to make a 3rd attempt. He says, Nanga Parbat is not a mountain but it's like a world. He said he has a strange feeling while climbing on Nanga Parbat. He says he attempted to climb different peaks of the world but he's in love with Nanga Parbat because it looks like a separate planet and it's Repel Face is amazing.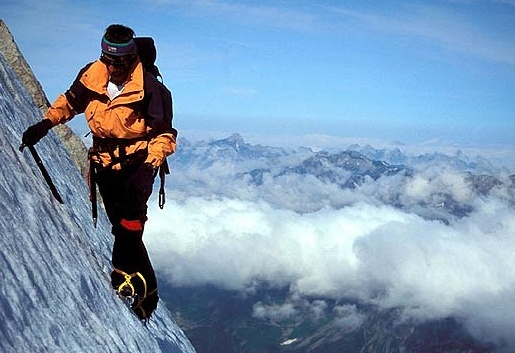 In 2013, a team of ten tourists has been killed by unknown terrorist along with their guide. This caused a very bad impact on peaceful area of Diamir so climbers/tourists became afraid in visiting this place. The mountain continues to kill people but this time in a very odd manner. Government of Pakistan needs to provide security to campers/climbers that are willing to visit Diamir region to climb Nanga Parbat. This is important for the tourism industry of Pakistan.