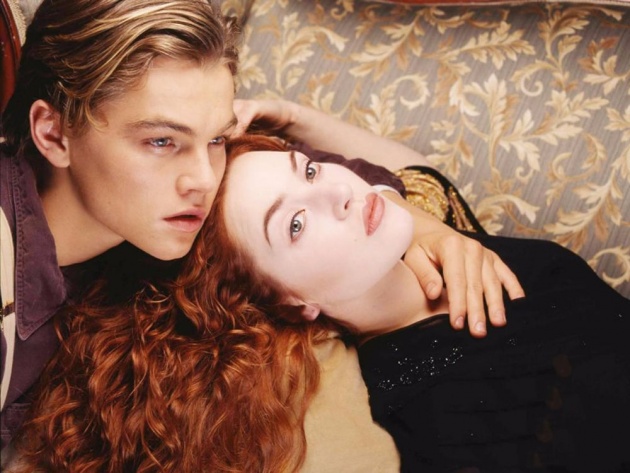 Source: Google
Leonardo DiCaprio is well known and successful American actress and producer.He was born in 1975.He is very popular around the world because of his natural way of acting and his handsome personality as well.
Leonardo DiCaprio is very hard worker and passionate about acting, due to these God gifted qualities he become very famous worldwide. He has given so many blockbuster movies to Hollywood. He likes to play different difficult roles, and he has ability to perform it very naturally and easily. Nowadays Leonardo is one of top actor of Hollywood film industry.
Recently,Leonardo won best actor 88th Academy Award Oscar for his outstanding movie"The Revenant" and he has also nominated for three times for Academy Award as well. He has won so many awards for his outstanding work in movies. I am just going to mention some of them such as Golden Global USA, BAFTA Awards, Hollywood Film Award, Young Artist Awards, MTV Movie Awards and Razzie Awards. Leonardo has also received critical views about some of his movies but he did not care any criticism and he is moving forward.
Early Life:
Leonardo Wilhelm DiCaprio was born in California. He is the only son of IrmelinIndenbirken and George DiCaprio. His father was underground producer, artist and distributor of comic books. Leonardo's father is half of German and half of Italian. George DiCaprio met IrmelinIndenbirken during his college life. They both got married early and moved to Los Angeles. They had one son who is named as Leonardo DiCaprio. Later, Leonardo's father divorced his mother when he was still a toddler. After that Leonardo stayed with his mother.
Leonardo and his mother IrmelinIndenbirken spent their time in Echo Park, a particularly poor and dirty area. Leonardo's mother worked several jobs for supporting her family. During Leonardo's childhood he studied from Seeds Elementary School, he was very naughty and he spent his childhood life as ordinary just like any young boy of his age. Leonardo graduated from John Marshall High School.
As Leonardo also spent his childhood time in Germany with his Grandparents that is why he can speaks little Italian and German languages.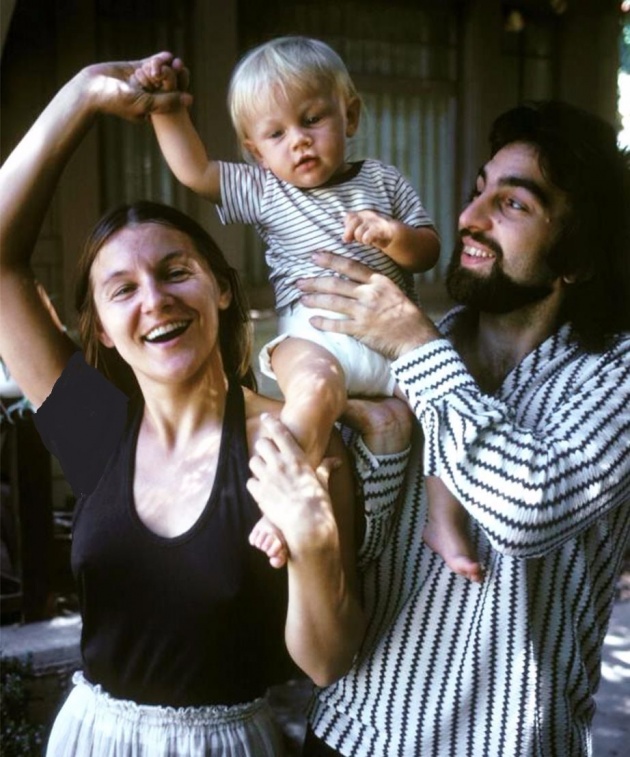 Source: Google
Leonardo DiCaprio's Starting Career:
Leonardo started his career playing roles in educational & commercials films. In 1990, he got role of a TV comedy drama series named Parenthood and here he met first time with his co-actor Tobey Maguire and soon after that they became best friends. After Parenthood in 1990, he got more roles for TV sitcom in Growing Pains and soap Santa Barbara. His involvement in Parenthood and the daily soap, soon he became well known actor and he got a nomination for the Young Artist Award for Best Young Actor.
Start of Movie Career in Leonardo's life:
Leonardo started his film career with his first movie Critters 3. It came in theater in 1991. It was a horror film. After this movie another movie of Leonardo named This boy's life was released in 1992 and this movie can be said start of Leonardo DiCaprio's movie career, in this movie he played leading role. Leonardo played a role of mentally retarded boy in What's Eating Gilbert Grape in 1993, in this movie he played this role very naturally which leads to him popular among the people. Due to this movie Leonardo was nominated for Golden Globe & Academy Award.
In 1996, film director Baz Luhrmann who cast Leonardo in his movie Romeo & Juliet. This movie gave him huge success.
Huge Turning Point of Leonardo DiCaprio's Career:
Leonardo's movie which gave him a huge turning point in success in his film career was blockbuster romantic movie Titanic which was released in 1997. Titanic, that really capitulated him into the galaxy of superstardom. Not only this, it made the record for the highest-grossing film of all time, but also earned 1.8 billion US Dollar over box offices around the world. Titanic also remained fifteen weekends at top on box office. Titanic won eleven Academy Award (Oscar), and not only that this movie also won the title of 1997's Best Picture. After the biggest success of this movie automatically Leonardo got the title of teenage heart-throb and sex symbol as well. This was the main turning point of his film career & many famous filmmakers wanted to cast him their upcoming movies.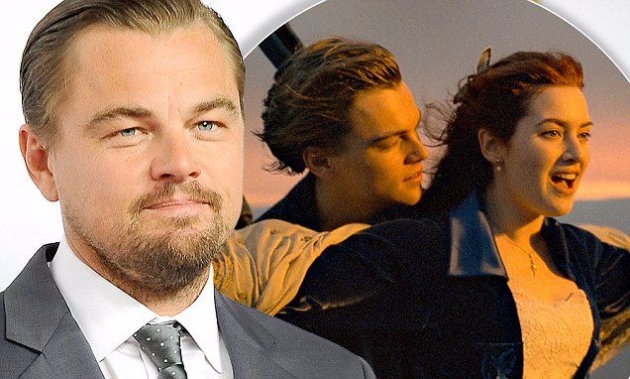 Source: Google
Famous Movies of Leonardo DiCaprio:
After giving 2 hit movies to Hollywood film industry Titanic and Romeo & Juliet Leonardo continued playing other big movies. The names of some of the popular movies of Leonardo DiCaprio have given below:
The Man in TheIron Mask
The Beach
Catch Me If You Can
The Aviator
The Departed
Blood Diamond
Body of Lies
Revolutionary Road
Inception
The Great Gatsby
The Wolf of Wall Street
The Revenant
Now I am going to discuss some of my favorite movies of Leonardo DeCaprio…………..
Blood Diamond (2006):
Blood Diamond is one of my favorite movie of Leonardo DiCaprio. This movie was released in 2006 and director of this movie was Edward Zwick.
In this movie Leonardo performed the role of a smuggler, while Djimon Hounsou performed the role of a fisherman. They both want to get rare diamonds & want to change their lives. As their mission is the same so then they joined each other. For this movie Leonardo was also nominated for Academy Award as a best actor.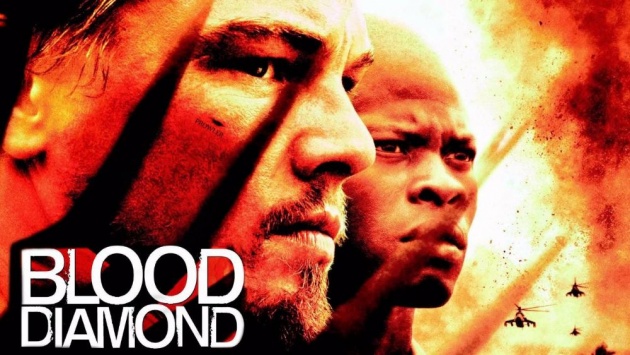 Source: Google
Inception (2010):
Leonardo DiCaprio always preferred to play different & difficult roles. Inception is one of the famous movie him. This movie was released in 2010 & directed by Christopher Nolan. In this film Leonardo played a role of professional thief who has power to enter their dreams & steal their corporate secrets through use of dream sharing technology during their subconscious.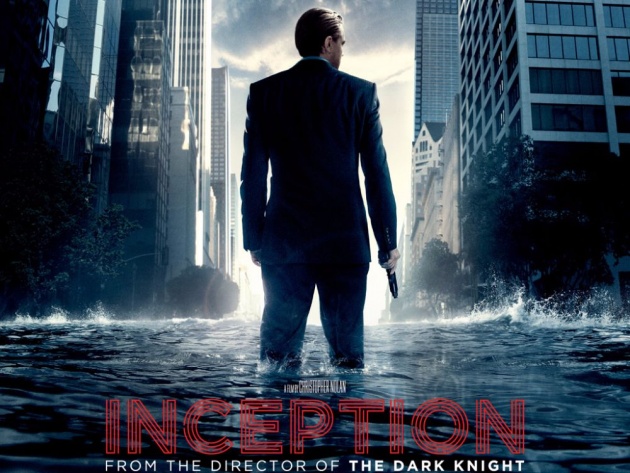 Source: Google
The Great Gatsby (2013):
The Great Gatsby basically novel based movie. This movie was released in 2013. Baz Luhrmann is director of this movie, who had also given the direction of Leonardo's famous romantic movie Romeo & Juliet. In this movie Leonardo DiCaprio played the role of a richest person (millionaire) named Jay Gatsby and Touby Maguair (Nick) played the role of a writer (who is the neighbor of Jay Gatsby). Nick arrives in New York & here he meets with Gatsby. Nick sees very closely the every moment of life of Jay Gatsby. This movie won 86th Academy Award for best costume design & best production design as well.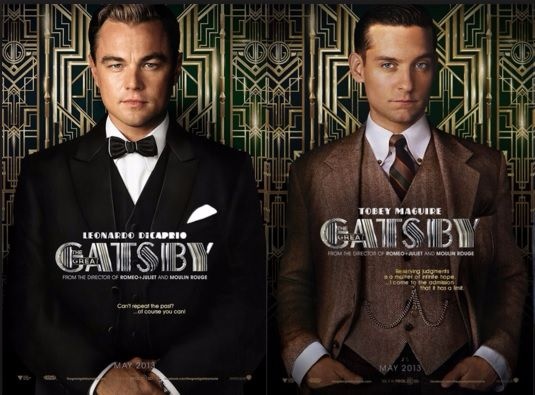 Source: Google
Summary of DiCaprio's Life:
Due to his handsome personality many numerous beauties fall in love with him, these are Paris Hilton, Emma Bunton, Mariah Carey, Carmen Electra, Naomi Campbell, Alicia Silverstone and Bijou Phillips. In 2002, he enjoyed his love life with Brazilian supermodel, Gisele Bundchen and had break up between them in 2005. And in the 2006, he dated Israeli model Bar Refaeli. In 2014, he fell in love with German model Toni Garrn & now a days according to media reports he is dating with model Kelly Rohrbach.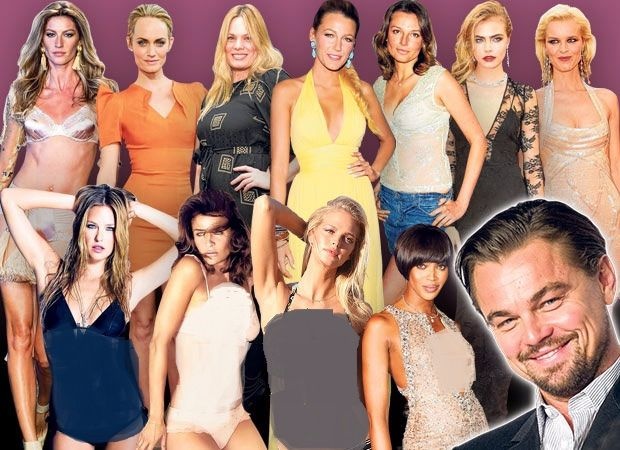 Source: Google
Leonardo DiCaprio Philanthropy Work:
Despite his stunning success as an actor Leo is famous about his philanthropy work as well & for this purpose, he has established a foundation named "The Leonardo DiCaprio Foundation" in 1998. His foundation has worked a lot for the saving of wild life and not only this but also focuses on significant environmental & humanitarian issues with help of spreading awareness among the people & through grant making.
Other main issues for which his foundation is working, to provide clean water specially to those countries where scarcity of clean water exist. For this purpose this foundation donated for the access of clean water to four Lac twenty-four thousand people in Mozambique, Sierra Leone and Tanzania.
He is also passionate about environmental feasibility so then for this purpose he took a break from acting and started spreading awareness around the world that how we can do good for our environment. More, DeCaprio donated one million dollar to relief efforts in Haiti after the earthquake in 2010.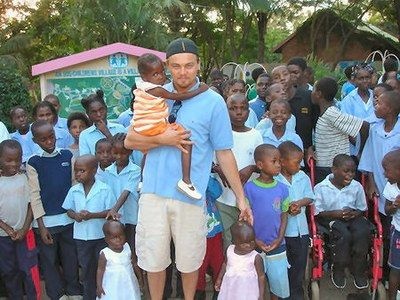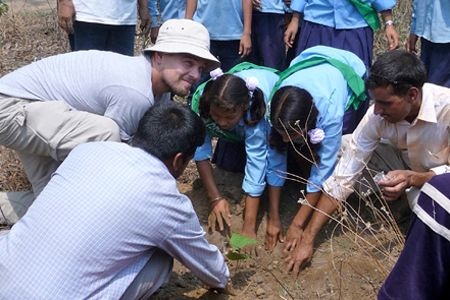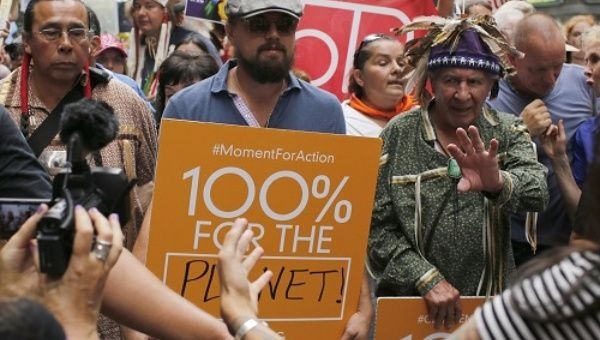 Source: Google
Given below is the link of The Leonardo DiCaprio Foundation...........
[1] http://leonardodicaprio.org/
Leonardo DiCaprio's Latest Oscar:
Recently, in Academy Award (Oscar) ceremony as Leonardo won the award of Best Actor for his movie "The Revenant". On this occasion after receiving his award he delivered speech to express his worry regarding environment which is………….
"Climate change is real, it is happening right now. It is the most urgent threat facing our entire species, and we need to work collectively together and stop procrastinating. We need to support leaders around the world who do not speak for the big polluters, but who speak for all of humanity, for the indigenous people of the world, for the billions and billions of underprivileged people out there who would be most affected by this. For our children's children and for those people out there whose voices have been drowned out by the politics of greed."[1]
[1] Reference: https://en.wikipedia.org/wiki/Leonardo_DiCaprio
This is the End of my Blog. Hope you people enjoyed alot... I spend my hard working here in writing this and want your comments below in comment section.
Thanks for sparing time in reading My 16th attempt for my virtual home "Bit Landers".... Stay Connected for more articles.. :)