Knowing The Ways How To Motivate Students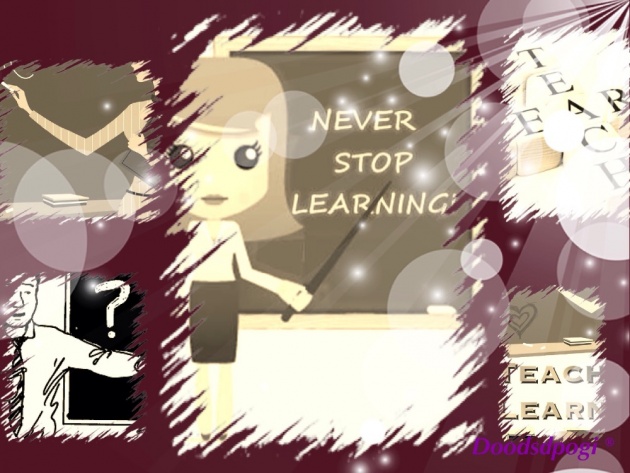 We all knew that teaching is not an easy task. It is not just a work, a career or a hobby. It is a noble vocation, a profession that needs a lot of patience, love and dedication. Patience because it deals with different characters and personalities of students from various types of families. Love because of treating the students as own children even though not blood related. Dedication because of thinking the way, methods and techniques in instilling knowledge to students and at the same time upgrading themselves on new ideas through the continuing learning system.
As educators, how can you motivate students to listen and learn from you? Here are few simple steps on how to gain attention students and motivate them:
1. You have to enhance the students curiosity. Youngsters are the most curious people. If you make them curious of what you are teaching, you get their attention.
2. You have to always challenge them to do their best and even exceed their own limits and expectations. They will be motivated if they reached their goals.
3. You have to introduce something new. Stressing the obvious make them bored and loss interest in the lesson.
4. You have to give them duties and responsibilities. Go back to the saying, "Responsibility teaches everyone". If they are assigned of something, they have no choice but to do it. The will make them responsible person.
5. You have to make Segway or something strange which is also educational. This will break the monotony of the lesson which tends to them to be bored.
6. You have to discover their raw skills and let them use it. They will be motivated to excel in their own field of expertise.
7. You have to commend and appreciate when they excel on anything. This will make you discover in what skill or field they are good at.
8. You have to let their imagination explore. This will enhance their brains to discover the knowledge which has not been used yet.
9. You have to tell them brief learning experiences and will inspire them to strive more.
10. And the most important of all the stress reliever. You have to give them a break, an intermission, to rest for awhile a regain strength and enjoy the life of a student.
Happy teaching, enjoy and good luck!