Assad, Kremlin and Beijing had counted on Kofi Annan's diplomacy to effectively act as buffer against more sanctions or greater engagement. Others see a fresh opportunity to press for peace in Kofi Annan's departure, despite the platitudes from some UN and other officials for his efforts. At best, Kofi Annan's diplomacy did not receive the support it needed. At worst, Annan's methodology of overt neutrality and behind the scenes deal-making has become increasingly obsolete. The first priority of Kofi Annan's efforts appeared to settle into "institutionalizing" his mandate. Read our Blog for Film: "Institutionalizing Syria Conflict ala Bosnia"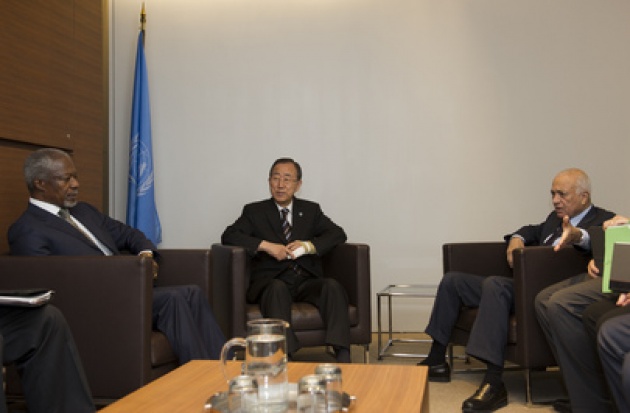 Dynamism was a resource lacking in Annan's approach. He first committed himself to controlling the process and excluding alternatives to his own. It was our view that his first step, both for humanitarian and symbolic reasons should have been to step into the breach, not between the "two sides", but in between the guns and the battered civilian population. This would have been a powerful message that Annan and team would take initiative and give highest priority on basis of implications for population rather than demands of Syrian and/or international factors. Also Read –"Kofi Annan Srebrenica Lesson to Syria". In the end, Annan became too predictable. From Bashar al-Assad in Damascus to Vladimir Putin/Sergei Lavrov in the Kremlin they transformed his mission into one where they dictate the tempo and terms rather than one dictated by Annan or the Syrian populations interest. See Our Latest Related Popular Video Blog -"Kofi Annan Mediator 2 Old or Facilitator 4 Political Transition".
In Assad's inner circle, as well as the Kremlin and Beijing, the fear is that something less predictable and standard than Annan will come next. Of course this void is also at least to degree disconcerting for Washington and the "Friends of Syria" as it also exposes inaction and ineffectiveness. Washington and other members of the UN Security Council have to be held accountable for lack of a more robust effort along with China and Russia. Why did not Washington join to press referring Syria to the International Criminal Court both as a principle of the Rule of Law and to temper the actions/behavior of all sides. (See recent summary executions by Syrian rebels). Here again Kofi Annan did it the old way – he favored leaving the door open for Assad to avoid justice instead of bringing in the ICC and the rule of law into a Syria ever more needing such guide and deterrence, (which now will become ever more essential for true peace and reconciliation in Syria). Read our Blog for Film – "Can Annan/UN Afford to Look Away from Syria Crimes". It reminds me a bit of the coddling of Milosevic before, during and after the Dayton Accords that ultimately still stands in the way of true peace/reintegration in Bosnia & Herzegovina, and ultimately delivered another war, Kosovo, and further disintegration of Serbia/Montenegro.Rule of Law in Syria as well as the former Yugoslavia needs to be seen as ally of peace rather than accorded lip service but effectively ignored/undermined.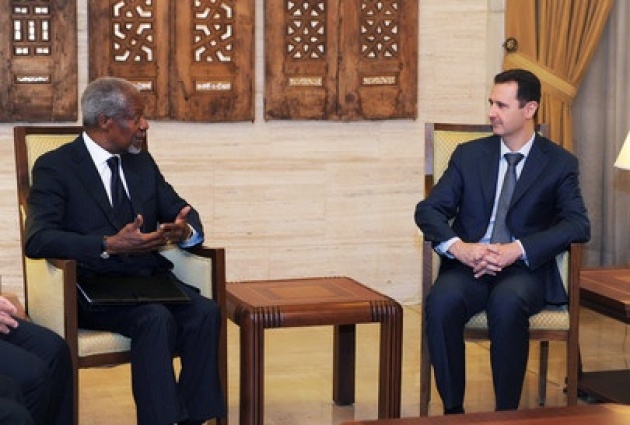 Now though is a time to look for fresh opportunities for Syria. We would promote 5 foundations:
---Make civilians a priority: Whether "safe zones" along borders or otherwise, do what will save lives and enhance humanitarian delivery.
---Deny Assad Regime its weapons superiority via arms embargo and/or supplying the opposition. Consider no-fly zone.
---Enhance punitive consequences for rejecting peace, attacking civilian areas and rejecting transition of power in Damascus.
---Emphasize Rule of Law for all sides as consequence for war crimes/crimes against humanity now and for a future Syria.
---Emphasize an all inclusive Syria transition incorporating all religions/ethnicities and reject war lords usurping power via nationalist appeals.
Ambassador Muhamed Sacirbey - FOLLOW mo @MuhamedSacirbey


Facebook-Become a Fan at "Diplomatically Incorrect"








Twitter – Follow us @DiplomaticallyX







See more at our Popular Video Blogs & Current News Event Articles – www.diplomaticallyincorrect.org