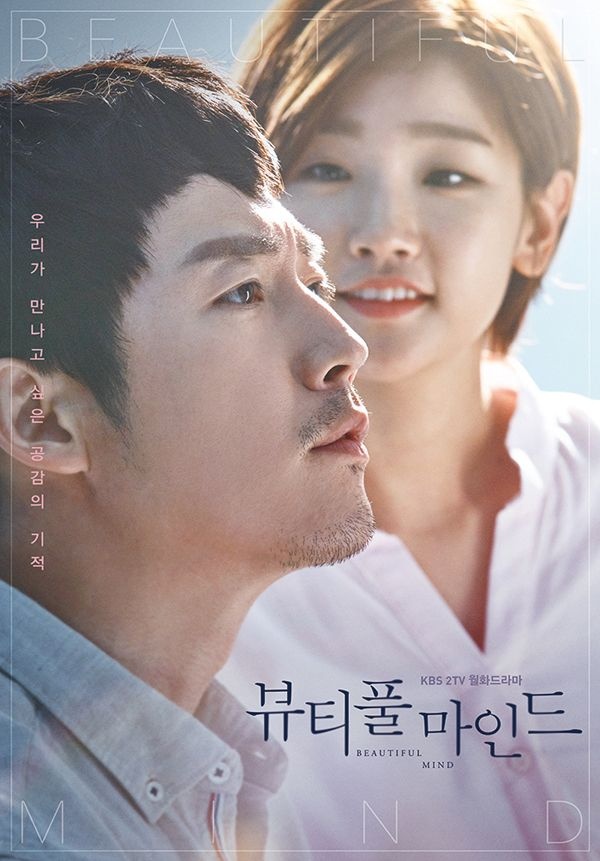 Beautiful Mind / 뷰티풀 마인드 (2016)
About Beautiful Mind
"Beautiful Mind" is a Korean drama that aired on June 20 until August 2, 2016. The drama was aired on KBS2 TV station every Monday and Tuesday at 22:00 KST (Korea Standard time) with a total of 14 episodes and lasted about 60 minutes each episode.
"A Beautiful Mind | 뷰티풀 마인드 [Trailer]"
"Beautiful Mind" directed by Mo Wan-Il who directed various drama such as "Smile Again (2010-2011)", "Dream High 2 (2012)", "Sirius (2013)", etc. This drama comes from the writer Kim Tae-Hee who wrote various Korean drama such as "The Great King Sejong (2008)", "Sungkyunkwan Scandal (2010)", "Monstar (2013)", etc.
Story of Beautiful Mind
Hyeonseong Hospital is the best national hospital with the most advanced medical techniques. Although it is obvious that it is the safest place to be in the country, something mysterious is happening inside the hospital. What is the truth? Who is the criminal? Lee Yeongo is an elite neurosurgeon. He may win recognition from the patients but when he is alone, he feels empty deep in the mind. There is no compassion or emotion for him. Could we think of him as good?. --KBS World
"The cast of Beautiful Mind"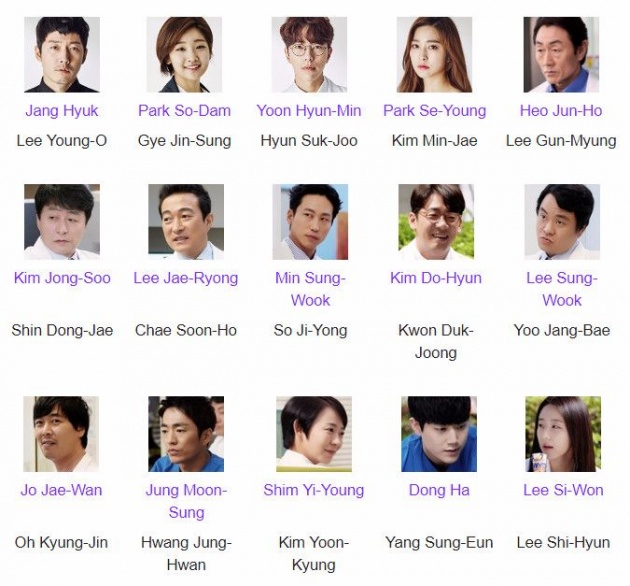 Cast and Characters
Jang Hyuk as Lee Young-oh
A talented neurosurgeon at Hyunsung Medical Center but with zero emotion or compassion. One day he was accused of killing his patient.
Park So-dam as Gye Jin-sung
A traffic police officer who often makes trouble. One day, she investigates a murder case involving Lee Young-oh.
Yoon Hyun-min as Hyun Suk-joo
A popular cardiothoracic surgeon and the doctor who treated Gye Jin-sung. He was involved in a problematic experiment.
Park Se-young as Kim Min-jae
Because she graduated from a suburban university and from a poor background, she was always treated unfairly. She is struggling to become a professor and she has a special relationship with Lee Young-oh.
Heo Joon-ho as Lee Gun-myung
He is Lee Young-oh's father and the head of cardio cerebrovascular center in hospital.
Kim Jong-soo as Shin Dong-jae
The director of the hospital and Lee Gun-myung's best friend.
Oh Jung-se as Kang Hyun-joon
Lee Jae-ryong as Chae Soon-ho
Ryu Seung-soo as Kim Myung-soo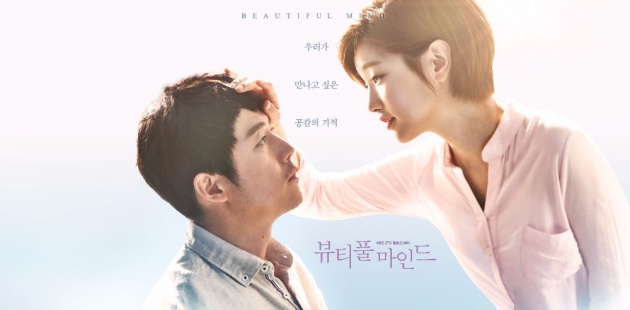 Beautiful Drama
Well, I'm back with a Korean drama review, and this time I'm going to talk about a Korean drama called "Beautiful Mind". I just finished this drama a few weeks ago and I think this drama deserves to get more recognition from Korean drama lovers. Just like the title, "Beautiful Mind" is beautiful drama, intriguing, warm-hearted, but underrated. This drama reminds me of the famous Korean drama "Good Doctor (2013)" which almost has the same plot but still different, which is about a talented doctor but with disabilities. And in this case about Lee Young-oh, a talented neurosurgeon but with zero emotion or compassion.
"A neurosurgeon with zero emotion: Lee Young-oh"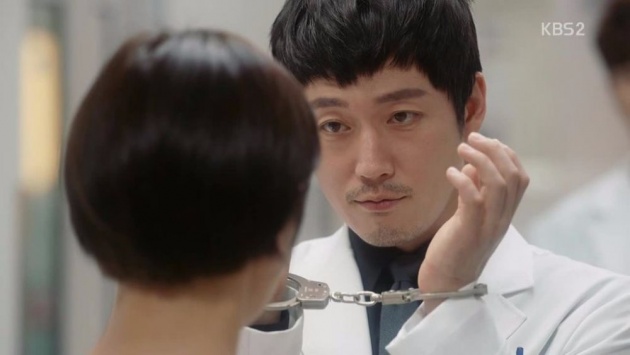 "Beautiful Mind" is not a Korean drama that will instantly interest you just by watching one or two episodes. However, you need at least four or five episodes to be able to get the feels of this drama. Some of the earliest episodes of "Beautiful Mind" are a bit confusing and we do not yet know to where the story of this drama will lead. We can not even sympathize with Lee Young-oh or root for him. However, as the story progresses, you will begin to sympathize with him, feel his pain, and even smile with him. That's one of the strong point of this drama.
"The troublemaker traffic police officer: Gye Jin-sung"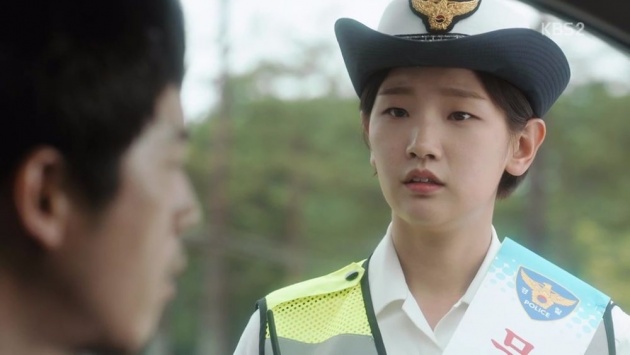 I admit that the story of "Beautiful Mind" at the beginning of the episode is sometimes a bit ridiculous and I felt annoyed with Gye Jin-sung's character. She is just a traffic police officer but she can freely going in and out of the hospital and even she was given the freedom to investigate a crime case on the hospital. But, I am OK with her after some episodes has passed, especially after she's dealing with Lee Young-oh and realize what's the truth.
"Yoon Hyun-min as Hyun Suk-joo"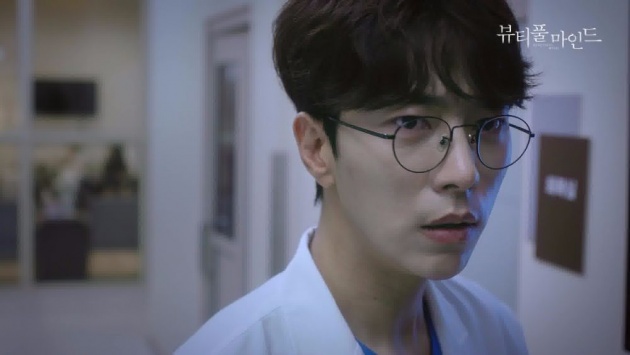 Image Credit: viki
Just like what I have said above, the character development of each character from "Beautiful Mind" is one of strong point which is captivate the audience. We could see the real human nature from this drama. There is no characters which is always good or always bad except the villain. Call it Hyun Suk Joo and Kim Min-jae. They both are not the villain characters in this drama but they also do not always do good things. Sometimes they also do bad things because of their ambition and situations. But somehow in the end we could understand them and we could not hate them.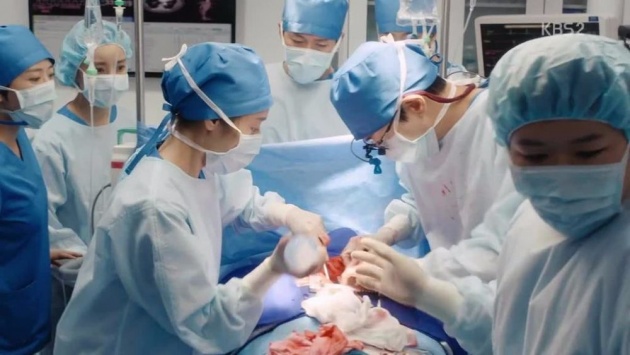 "Beautiful Mind" has also succeeded in making us care about supporting players, because usually in Korean dramas many supporting players are just as an extra without a story. However, every supporting player in this drama also has a story though not much but has managed to get us to care about them. Like the relationship between workers in the hospital, their hardship, their love life, or even the "Power Rangers" team on the hospital which always talk about nonsense things. This shows how good "Beautiful Mind" is.
"The Power Rangers team"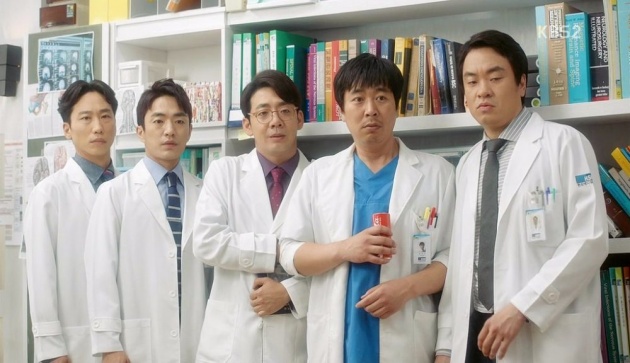 Despite the age difference between Jang Hyuk as Lee Young-oh and Park So-dam as Gye Jin-sung is far enough, which is over 10 years old, but I think they did not lack of chemistry. This is the first time I saw Park So-dam playing in a drama, yet I did not see any dull or awkward moments whenever they are on screen together. Yeah, everyone have their own preferences, but I am OK with them as the main lead and have love-line between them.
"Lee Young-oh and Gye Jin-sung kiss scene"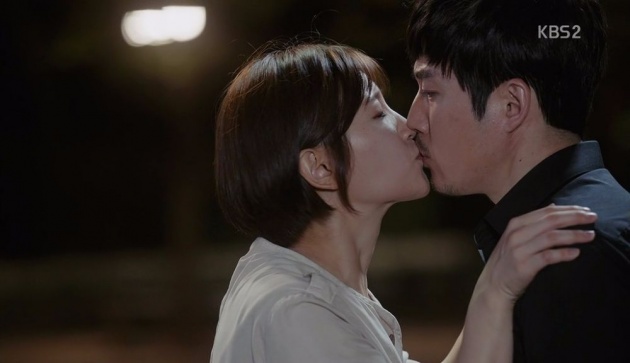 The cinematography, the use of soundtracks and background music fits perfectly with "Beautiful Mind". Many beautiful scenes are shown in this drama and the use of music is also not too excessive. Although they only use one soundtrack which is "Dirt (먼지) by Bernard Park", but it fits perfectly with every scene it played.
"버나드 박 (Bernard Park) - DIRT (먼지) 뷰티풀 마인드 OST [Music Video]"
It is unfortunate that KBS shortened the episode "Beautiful Mind" to 14 episodes of its original plan with 16 episodes due to its low rating. This has an impact on the story at the end which I think seems to be in a hurry and there are some things that still need explanation. Although "Beautiful Mind" ended beautifully, but I still need more beautiful scenes with Lee Young-oh in it.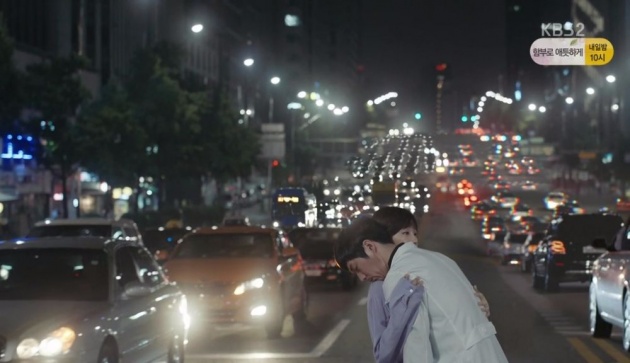 Overall, I would recommend "Beautiful Mind" if you want to watch medical Korean drama with unique and warm-hearted story. "Beautiful Mind" is not just a medical Korean drama but also telling the complicated relationship between father and son, and human life in a realistic way. Do not stop on early episode but keep going and enjoy this beautifully made Korean drama.
Regards
LookUp
©2017 LookUp. All rights reserved.