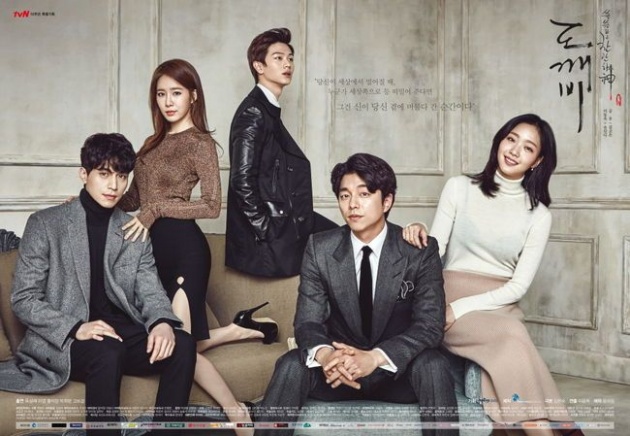 Photo Credit: Anonymous via http://asianwiki.com
"Goblin/The Lonely, Shining Goblin"
"Goblin" or also known as "The Lonely, Shining Goblin" is a South Korean television series directed by Lee Eung-Bok and written by Kim Eun-Sook. This is a Drama starring Gong Yoo, Kim Go-Eun, Lee Dong-Wook, Yoo In-na, and Yook Sung-Jae. This drama was aired every Fridays and Saturdays on Total Variety Network or tvN from December 2016 to January 2017.
Director Lee Eung-Bok is also the one who directed the dramas "Descendant of the Sun" in 2016, "School 2013", "Dream High" in 2011 and "Dream High 2" in 2012. Writer Kim Eun-Sook was also the screenwriter of the television dramas "Descendants of the Sun" in 2016, "Lovers in Paris" in 2004. "Secret Garden" in 2010, "A Gentleman's Dignity" in 2012, and "The Heirs" in 2013.
TvN or Total Variety Network is a South Korean Entertainment network that is available in cable. This channel displayed many television series and some famous and record breaking dramas like Goblin, Another Miss Oh, Shut Up Flower Boy Band, Oh My Ghostess, School 2015: Who Are You, Hey Ghost Let's Fight, Cheese in the Trap, The Liar and His Lover, Introverted Boss and many more.
Watch Goblin's 6-minute Preview below to get a Hint of what the drama may be about :)
Video Credit: DramaFever via www.youtube.com
PLOT OF THE DRAMA
Kim Shin (played by Goo Yoo) is an unbeatable warrior and that makes the Young King (played by Kim Min Jae) jealous. One day, the king sends him off to a war where the king thought that Kim Shin will die on that war but after the war Kim Shin and his fellow warriors return to the Palace victoriously.
(The first picture was when Kim Shin arrived at the Palace after the War. Second picture is the Young Prince with his Eunuch)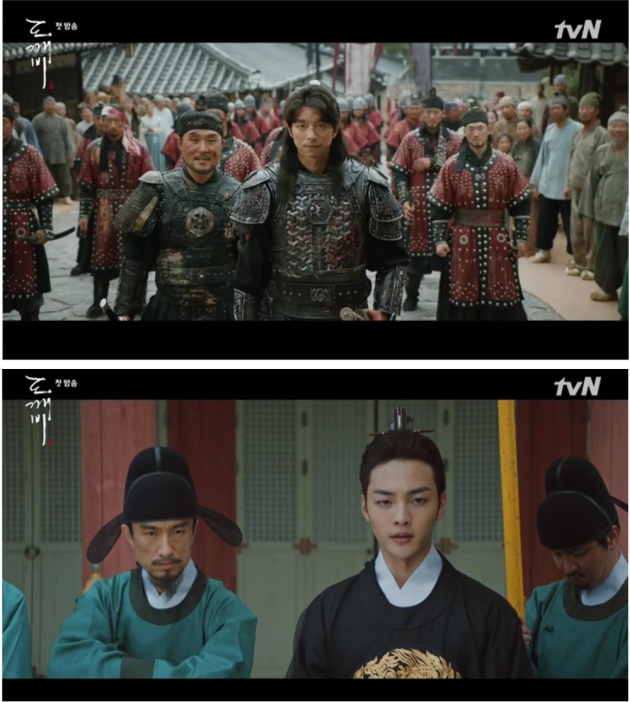 Photo Credit : Edited by @ninski via http://www.dramabeans.com
The people were very proud of Kim Shin and that made the king more jealous because he feels like his people were praising Kim Shin more than praising their own king. So when Kim Shin returned to the palace the king was very angry and ordered his soldiers to kill Kim shin and all that is related to him and that includes the King's wife, the Young Queen (played by Kim So Hyun) which is Kim shin's sister.
(Kim Shin's sister was hit by an arrow)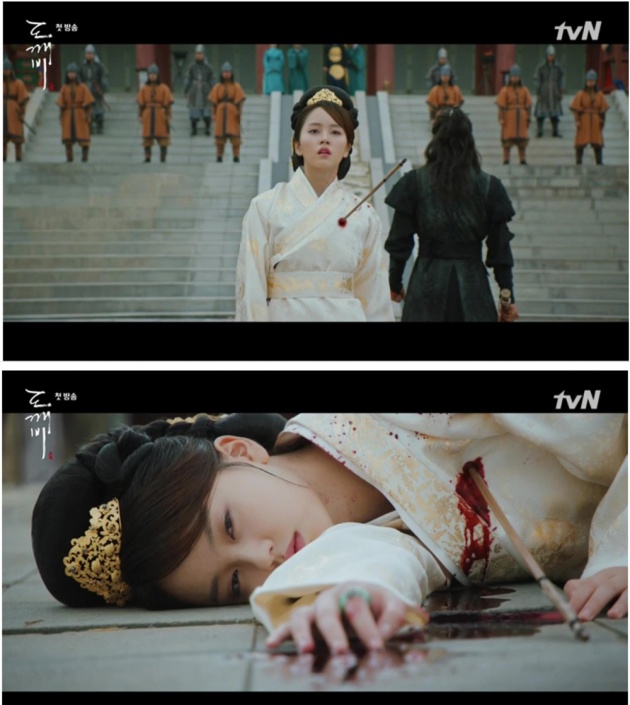 Photo Credit : Edited by @ninski via http://www.dramabeans.com
Kim Shin was stabbed in his heart with his own sword and he was thrown to the field not even dead yet. He was watching the sky and thinking that the Gods never listened to him and that the others should not pray too because no one is Listening.
After some time the sword that was thrust into his chest glows and he hear the Deity said that That sword on your chest has been stained with the blood of thousands and while they were Kim Shin's enemies, they were also the blood of the gods. Then the Deity said:
"Live alone in immortality and witness the deaths of those you love,No death will be forgotten. This is the prize I give to you, and the punishment you receive. Only the goblin's bride can pull out that sword. If the sword is pulled, may you return to nothingness and be at peace."
And Kim Shin was brought back to Life and became the Goblin.
(When Kim Shin saved Ji Eun Tak's Mother)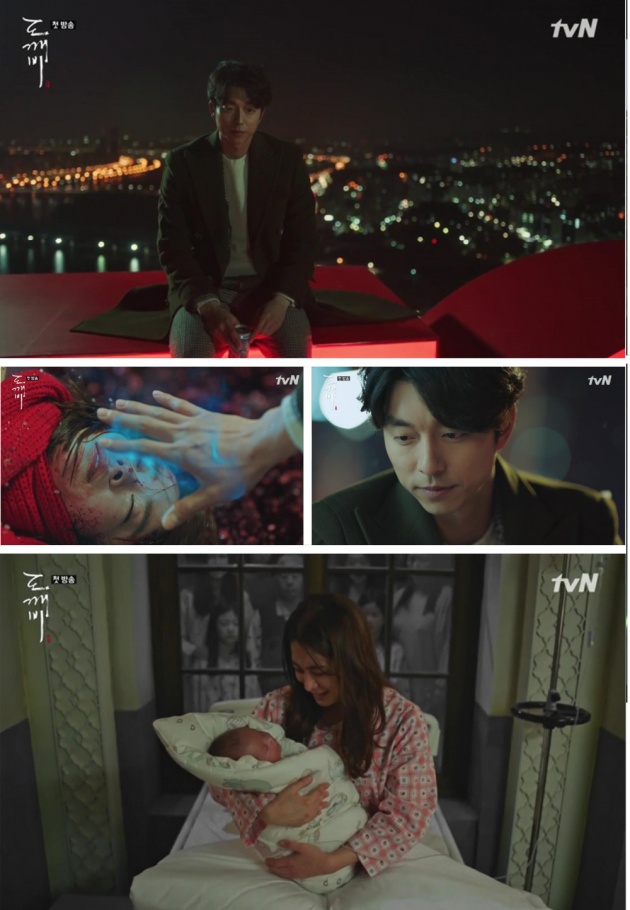 Photo Credit : Edited by @ninski via http://www.dramabeans.com
Centuries later, when Kim Shin was only sitting at the top of a building and enjoying the view he suddenly heard a car crashing and a lady's voice asking for help.He does not want to interfere with other peoples business but he feels like he should really help, when he arrived at the scene he saw a Lady (which is played by Park Hee-Von) lying in a pool of blood asking for him to help her. The lady was destined to die that night but the Goblin saved her and she lived. Without the Goblin knowing that the lady was pregnant. Few months later the Lady gave birth to a baby girl that was named Ji Eun Tak (played by Kim Go-Eun). Ji Eun Tak is now nine years old and she can see ghosts since she was born and since then the ghosts were always saying that she is the Goblin's Bride.
(The Grim Reaper)
Photo Credit: Edited by @ninski via https://www.soompi.com
The night the lady which is the mother of Ji Eun Tak was hit by car was the day she was suppose to die. And at that time the Grim Reaper (played by Lee Dong-Wook) was already on his way to the scene but when he arrived at the scene the lady wasn't there already and he only saw the pool of blood on the ground. So that's why anytime Ji Eun Tak's mother can die because she was meant to die years ago. Ji Eun Tak is also a girl that is meant to die or in other words she is chased by death because when Kim Shin saved his mother she was still in his mother's womb and she was never meant to be born.
(When Goblin and Ji Eun Tak first met)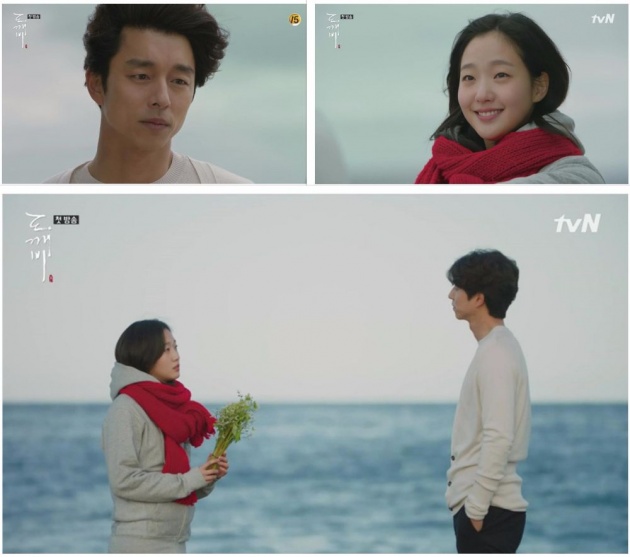 Photo Credit : Edited by @ninski via http://www.dramabeans.com
In the present day, Ji Eun Tak is already a high school student and she can still she ghosts. She now lives with her aunt and is mistreated by her family. On her birthday she bought a cake for herself and blew the candles, suddenly the goblin came to where Ji Eun tak was against his will. The Goblin can also hear her voice even though they are far away from each other and he appears in front of her without knowing why.
(The Goblin, Grim Reaper and Yoo Deok Hwa in the same House)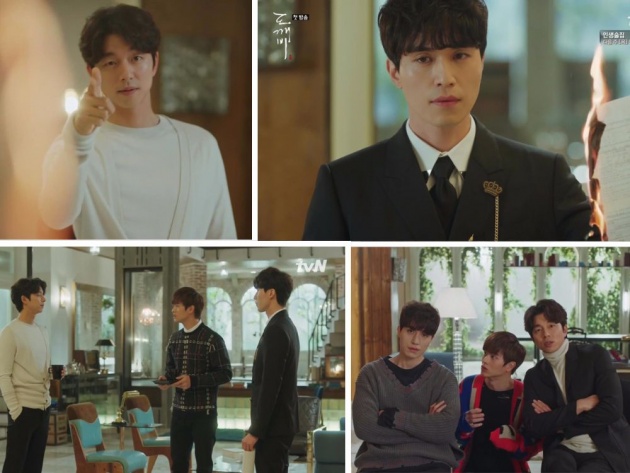 Photo Credit : Edited by @ninski via http://www.dramabeans.com
Coincidentally, the Goblin Kim Shin lives with the Grim Reaper at the same house. They really hate each other but soon became very good friends. They have some bromance scenes that are so cute. They both live in the same house with Kim Shin's nephew Yoo Deok Hwa (played by Yook Sung Jae). Yoo Deok Hwa has a very big role in this Drama.
(Yoo Deok Hwa)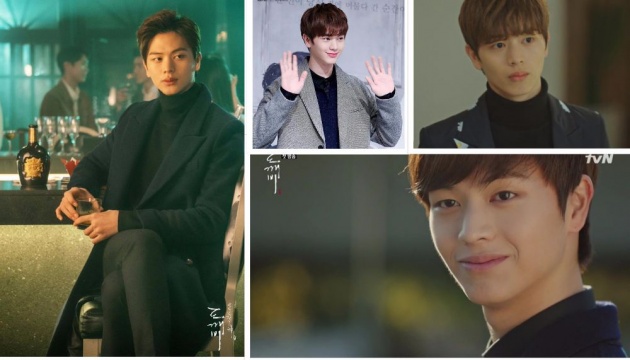 Photo Credit: Edited by @ninski via www.twitter.com
Grim Reaper cried when he first saw Sunny (played by Yoo In-Na), the Boss and friend of Ji Eun Tak. the younger sister of Kim Shin also has a big role in this drama. Her reincarnation was Ji Eun Tak's boss which is now named Sunny. She was the Queen back then but now she doesn't remember anything.
(The Grim Reaper and Sunny)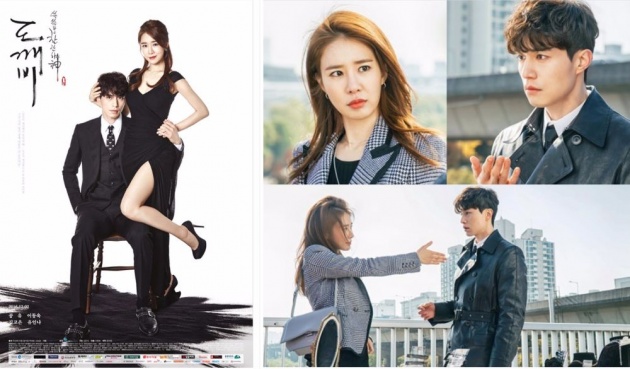 Photo Credit: Edited by @ninski via www.soompi.com
So here is the Official Sound Track of this Drama! I really love these songs and while making this blog these songs are my companion (hehe)
Goblin Official Soundtracks Full Album
Video Credit: 럭키맨33의 HAPPY TIME via www.youtube.com
Check out this amazing Sand Art that was inspired by this Drama!!
Just Click This -> GOBLIN SAND PAINTING
To Watch the Full Episodes of this drama just click this -> Watch Goblin Full Episodes
Hope you enjoyed reading this blog and don't forget to Buzz and Subscribe! Thank you :)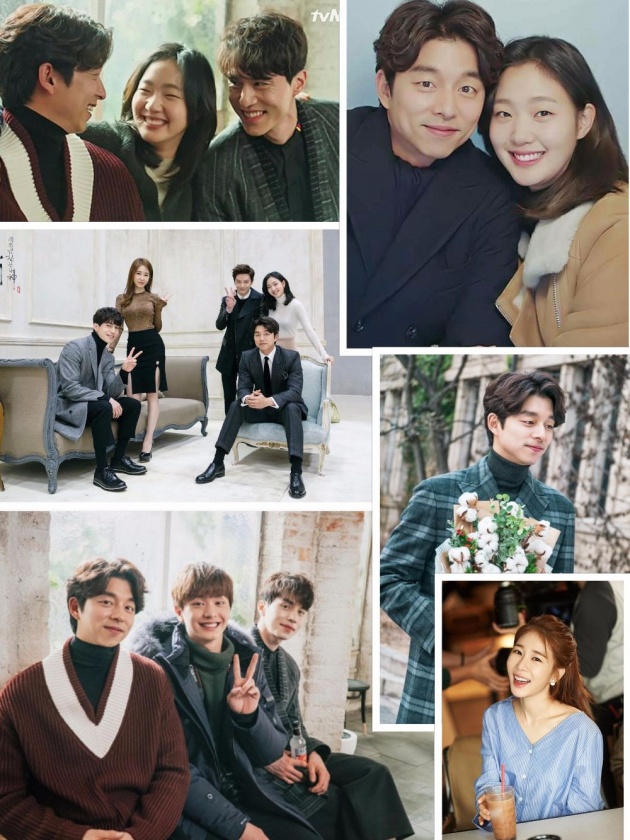 Photo Credit: Edited by @ninski via www.twitter.com
Do you love to watch Korean Drama or any TV shows? Or you only watch movies? So what kind of movies do you like? Please check the Querlo survey chat below to learn more about movies and TV shows.
Author: Ninski
A grade 11 wanna be blogger who loves to travel, read books and watch Movies.