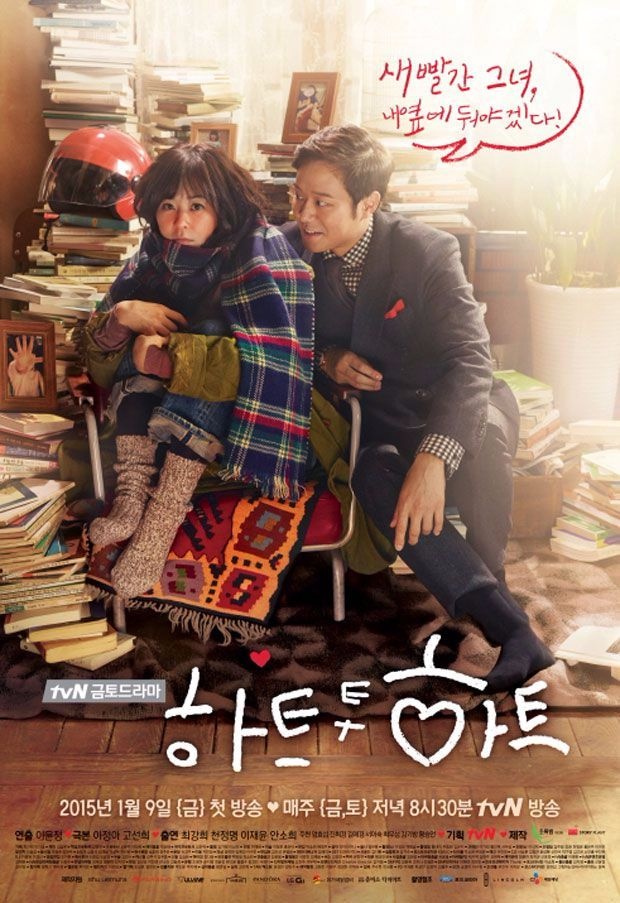 Heart to Heart / 하트 투 하트 (2015)
If you can't forgive yourself, how can you forgive others? Forgiving isn't something that others do first. It's something you do on your own.

-Heart to Heart-
About
"Heart to Heart" is a Korean drama that aired from January 9 until February 28, 2015. With a total of 16 episodes and with duration of about 60 minutes each episode, the drama aired on tvN cable TV every Friday and Saturday at 20:30 KST (Korea Standard Time).
"Cha Hong-do and Ko Yi-seok romantic scene"
"Heart to Heart" directed by Lee Yoon-Jung who previously directed the popular drama like "Golden Time (2012)", "Coffee Prince (2007)", and later directed "Cheese in the Trap (2016)". This drama comes from the writer Lee Jung-A who previously wrote "Triple (2009)" and "Coffee Prince (2007)". Both of them were famous for the romance-comedy Korean drama "Coffee Prince (2007)" which was popular that time.
Story
Cha Hong-do is a woman who suffers anthrophobia or so-called social phobia. She also had problems with severe blushing. After her grandmother died, she now lives alone in a rented house. She then started working as a maid and disguised as a grandmother.
Ko Yi-seok is a handsome and famous psychiatrist. Actually, he wanted to be a psychiatrist to treat her mother, who has a psychological disorder because of an accident that occurred in the past in their family.
"Cha Hong-do witnessed Ko Yi-seok stabs his patient"
Cha Hong-do had a crush with a policeman who lived near her home for several years, Jang Doo-soo. She always sends food to him in secret, because she could not talk directly to him. One day, she was determined want to talk to him like a normal person. She then decided to see a psychiatrist, Ko Yi-seok. But when she arrived at his clinic, she witnessed Ko Yi-seok stabbing his patient's neck with pen.
"Jang Do-soo accompany Cha Hong-do in interrogation room"
After the incident, Ko Yi-seok was suspected as attempted murder suspect and Cha Hong-do was asked by the police to be witness. After hearing that Cha Hong-do become witness, Jang Do-soo then interrogate them. And the complicated love story between them begins. .
Cast and Characters
"The cast of Heart to Heart"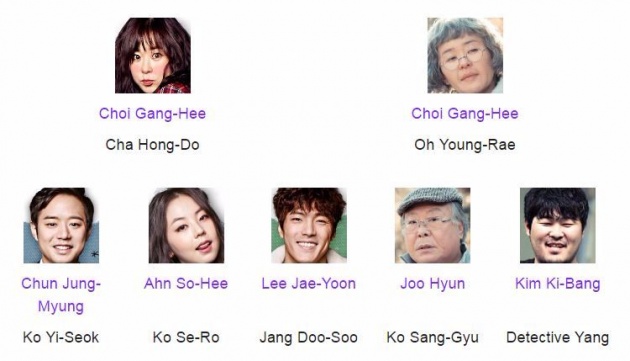 Image Credit: Snapped via AsianWiki
Enchanting Soundtrack
The selection and the use of the right music is important in a Korean drama. Because a scene can become more alive and deep depending on the selection and the use of music. Personally I like the music selection in "Heart to Heart". The thing that makes this drama is different from other Korean drama in music aspect is, "Heart to Heart" uses indie band to fill all of the soundtrack in this drama. They are "티어라이너 (Tearliner)" and "로우 엔드 프로젝트 (Low-End Project)". Of the 16 tracklist is in this drama soundtrack album, almost entirely filled by Tearliner's songs and collaborated with several artists. The use of indie bands in the "Heart to Heart" gives a different vibe in certain moments.
"Love Lies - 티어라이너 (Tearliner) feat. 짙은 (Zitten)"
Romance Drama
Although the genre of "Heart to Heart" is a romance and comedy, but I think the comedy in this drama was not much. So I can say that this drama is more to romance drama. And as the romance drama "Heart to Heart" really did a great job in this aspect. The chemistry between Choi Gang-hee and Chun Jung-myung was extraordinary. They could play Cha Hong-do and Ko Yi-seok's characters very well and they could bring their lovely scene more alive and looks like a real couple.
"Romantic scene between Cha Hong-do and Ko Yi-seok"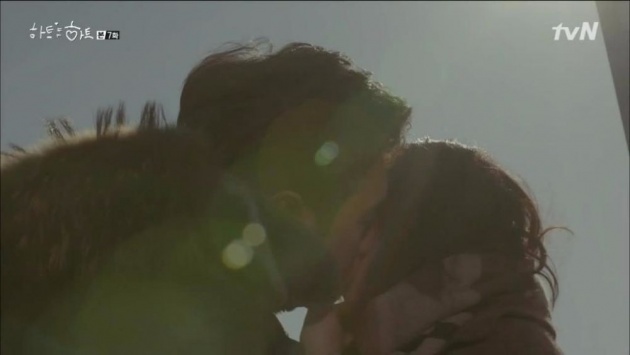 There are many scenes in this drama that unknowingly I found myself smiling while watching them, like when they tease each other and smile at each other, or when they deeply in love and always stick together, ect. Their natural acting made me feel what they feel when they were in love.
Heart to Heart
"Heart to Heart" is a title of a bestseller book written by Ko Yi-seok and that name was also used as the name of his clinic, which because an incident, his clinic was forced to shut down. "Heart to Heart" is not just a romance and comedy drama but also a healing drama, just like what has been said by Lee Yoon-jung, the director of this drama, below:
PD Lee Yoon-jung said about the drama, "It's a story about loving yourself. [Choi Kang-hee] and [Chun Jung-myung] meet and heal each other, and learn to love themselves. It's about loving your own shortcomings and loving each other, through which you start to love yourself. I would like it to be a drama where you watch while laughing, and then suddenly get choked up and cry." -Dramabeans
Although the drama with a psychological theme is not new in the world of Korean drama, but for me the story of "Heart to Heart" was still good to be followed in each episode. The story is not so complicated but heartwarming. Just as has been said by Lee Yoon-jung, I could feel the love in this drama, as well as laughter and tears.
"Cha Hong-do disguised as grandmother, Oh Young-rae"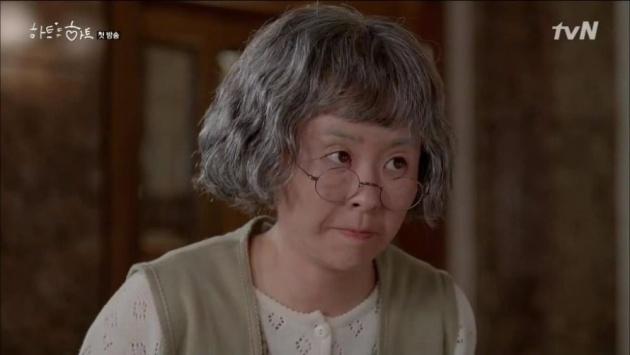 The story of "Heart to Heart" was well developed as well as every character in this drama. The love quadrangle presented in this drama was not boring and can be handled properly in a mature way. Although there was a story that may be a cliche and was already widely used in other Korean dramas, but for me it did not matter and the drama still entertaining and made me curious in every episode.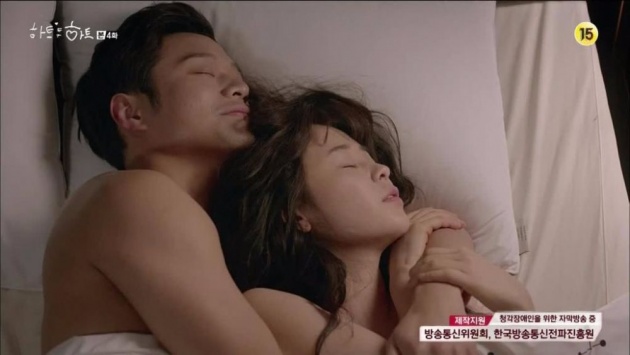 Image Credit: LollyPip via Dramabeans
There was a scene that was surprising to me in the fourth or fifth episode about the bed scene between Cha Hong-do and Ko Yi-seok even though they had just met, which I think is an unusual thing in Korean drama, but that scene was not too vulgar like in Korean movies.
You may feel that the comedy in "Heart to Heart" may be a bit excessive, especially when looking at Ko Yi-seok's behavior toward Cha Hong-do in some early episodes. And maybe you'll hate Ko Yi-seok because of his behavior. But do not stop watching, you just need to endure it and keep watching this drama, because it would be better in the middle of the episode.
"Anh So-hee as Ko Se-ro"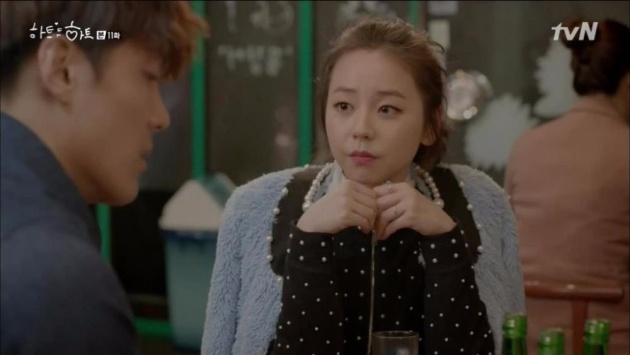 In terms of acting, I think all the cast in the "Heart to Heart" did a good job in portraying their characters., especially the main cast. Although at first, I was a bit skeptic about Anh So-hee's acting, because at the beginning of the episode she looks a little stiff playing her role, but over the episode, her acting was improved and OK for me.
As romance drama, personally I was satisfied with the ending of this drama. The ending did not seem forced or rushed. All the problems that exist in this drama be resolved in a way that makes sense and well explained.
"Cha Hong-do always wear helmet outside due to her phobia"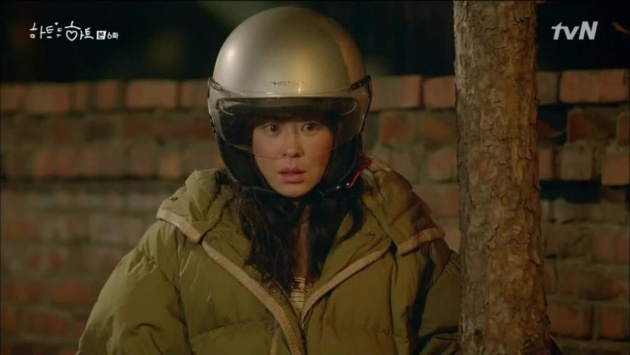 Overall, I would recommend "Heart to Heart" if you want to watch a romance and comedy Korean drama with heartwarming story. At the beginning of the episode you may will got annoyed by the characters of the main cast, but do not stop watching. I suggest you to watch five episodes of the beginning of "Heart to Heart", because the story will become more interesting and lovable.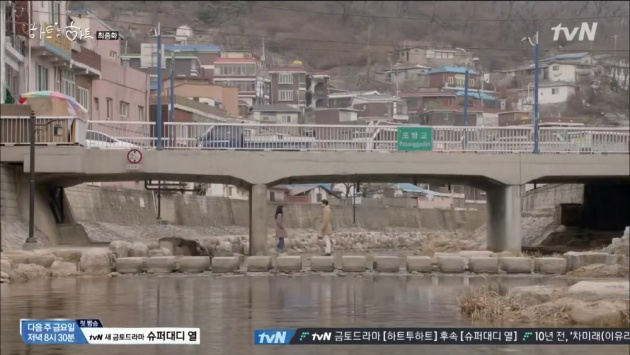 Image Source: Taken from the video by LookUp
Regards
LookUp
©2017 LookUp. All rights reserved.