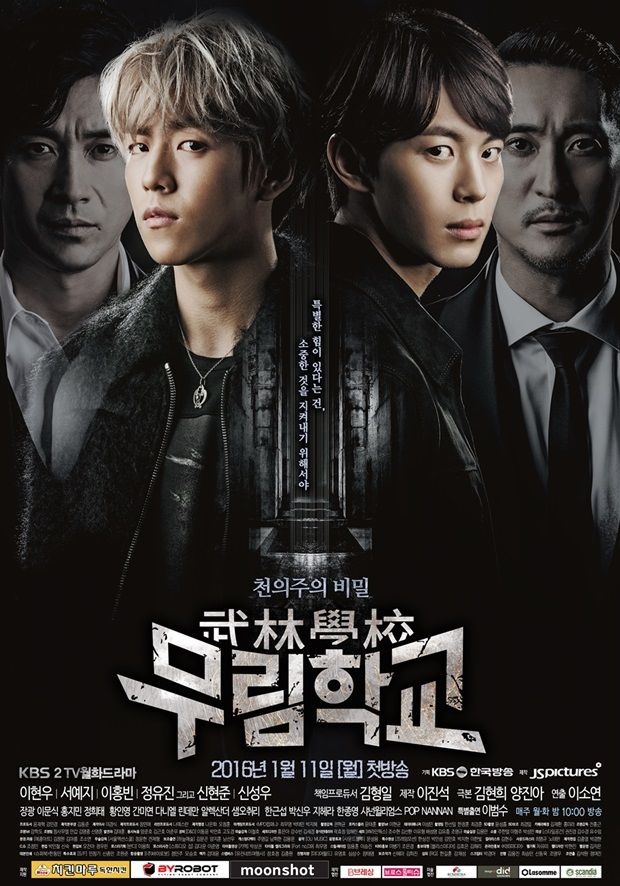 Moorim School: Saga of the Brave / 무림학교 (2016)
True happiness shouldn't be for anybody else but you. If you aren't happy, everyone around you won't be either, eventually. -Kang Baek-Ji
About Moorim School
"Moorim School" is a Korean drama that aired on January 11 until March 8, 2016. The drama was aired on KBS2 TV station every Monday and Tuesday at 22:00 KST (Korea Standard time) with a total of 16 episodes and lasted about 60 minutes each episode.
"160111 무림학교(Moorim School) 하이라이트(Highlight)"
"Moorim School" directed by Lee So-Yeon who previously directed various drama such as "The Prime Minister and I (2013-2014)", "Ad Genius Lee Tae-Baek (2013)", "Babyfaced Beauty (2011)", etc. This drama comes from the writer Kim Hyun-Hee who previously wrote various Korean drama such as "A Tale of Two Sisters (2013)", "21st Century Family (2012)", "Hilarious Housewives (2009)", etc.
Story of Moorim School
Yoon Shi-woo is a famous idol who has a problem with his hearing, but no one knows about it. One day, an accident occurred at a stage that almost caused him injured. Then, Hwang Sun-a, a student of Moorim School which at that time watching his concert, saw the incident. She then told Yoon Shi-woo to go to Moorim School to cure his hearing problems.
"Hwang Sun-a and Yoon Shi-woo first encounter"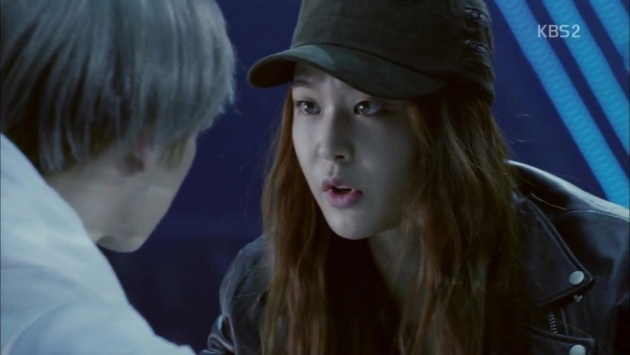 Hwang Chi-ang, a potential successor of a company called Shanghai Group. Because he often made trouble, his father forced him to go to Moorim School. In one incident, he later met with Sim Soon-duk, a student of Moorim School and is also a part-time worker. Then he brought Wang Chi-ang towards Moorim School.
On the way, accidentally they met with Yoon Shi-woo who is curious about Moorim School. Due to a problem in the past, Yoon Shi-woo and Wang Chi-ang end up fighting. Accidentally one of them has opened a barrier that has protected Moorim School from outside world and not just anyone can open the barrier.
"Yoon Shi-woo and Wang Chi-ang entering Moorim School"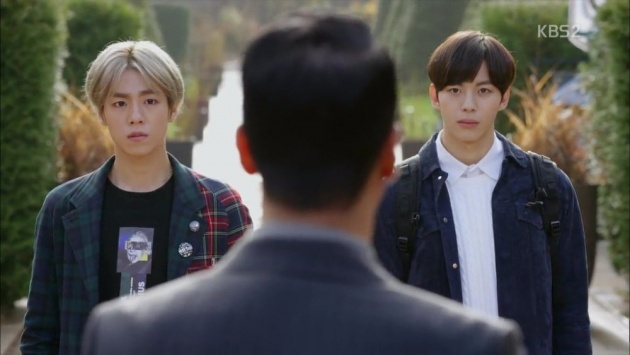 With awe, they finally enter Moorim School.
Cast and Characters
"Cast of Moorim School"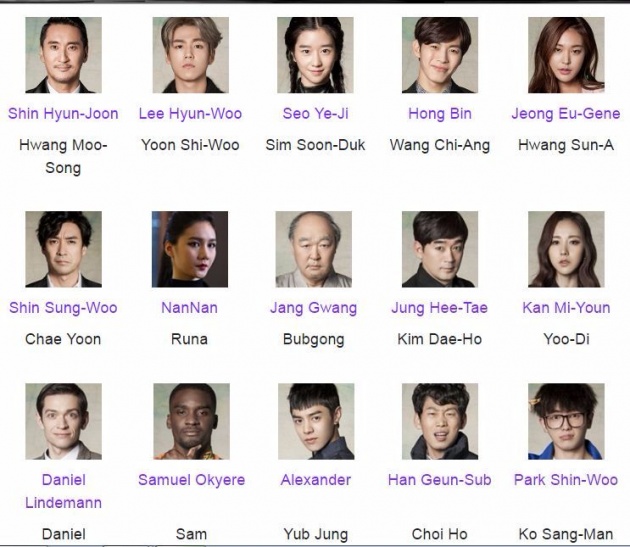 Martial Arts School
"Moorim School" is a martial arts school located in a mountain on the outskirts of the city under Moorim Association. Students who study here not only from Korea but also from countries such as the UK, Thailand, China, Japan, etc. From what I know, not many Korean dramas that take the topic of martial arts school, except sageuk Korean drama genre. And perhaps, "Moorim School" is the first Korean drama with martial arts school as the topic I've ever seen.
"Hwang Sun-a, Yoon Shi-woo, Sim Soon-duk, Wang Chi-ang"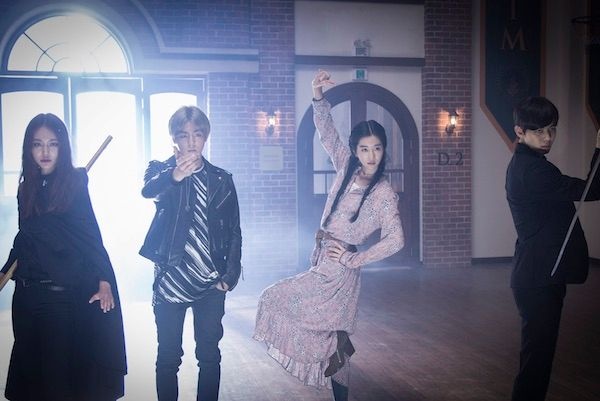 My first impression when I saw the first episode of "Moorim School" is, I felt the vibe of "Harry Potter" here, with a little magic. The selected group of students around the world who study martial arts at a school whose whereabouts are unknown to the public and protected by a magic barrier. At first, it looks promising and have many potential to be a good drama. But in the end "Moorim School" is just a so-so Korean drama, not bad but not good either.
Since the first episode, "Moorim School" has a bad editing. We can see clearly in some scenes whether it is real or fake. As in a fight scene between Hwang Moo-song, who was carrying a baby and a group of criminals, we can see clearly that the baby is just a doll.
"Hwang Moo-song run away with baby"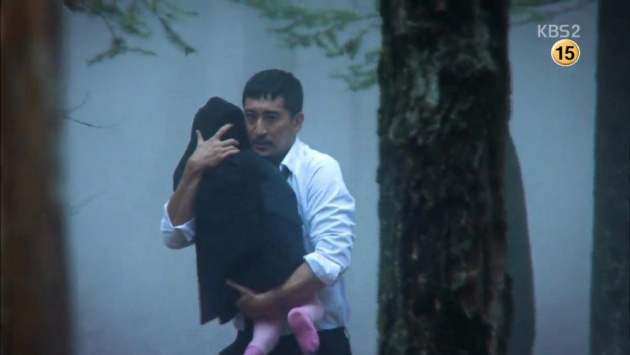 "Moorim School" also lacking in term of logical. Like, there is a scene where Wang Chi-ang have to jump over a chasm to cross, and from my observation the distance is long enough to be crossed, but he could easily pass through by jumping, even though he just entered in Moorim School. Or the scene where Sim Soon-duk can easily going and back from her school to her work place that is located in city, or otherwise. Whereas in the early episodes, we get to know that the way to get to Moorim School is not easy because it is located on a mountain. Unless if they have a magic door or a shortcut to go to city, then I will believe it.
"Sim Soon-duk mentoring Yoon Shi-woo"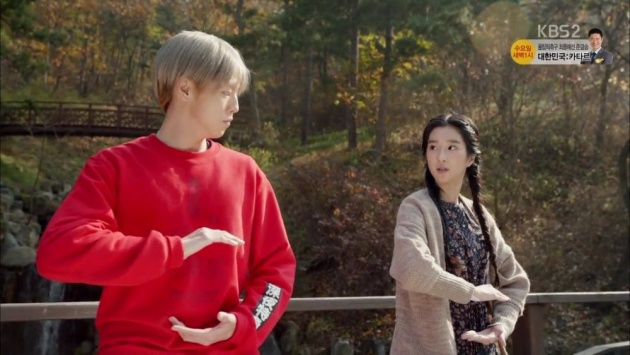 The story of "Moorim School" can be somewhat boring and dragging. The story sometimes lost its focus and not balance. Like the love triangle between Yoon Shi-woo, Sim Soon-duk, and Wang Chi-ang, which sometimes looks dragging and too much focused about it in the mid episode. Or some supporting players who sometimes only as a display but we are forced to care about them. But I like the mystery part of this drama which always give me an urge to watch it more. And actually, I'm glad that the number of episodes of "Moorim School" was cut from the original plan 20 episodes to 16 episodes. I'm afraid that later the story would become more not focused and prolonged.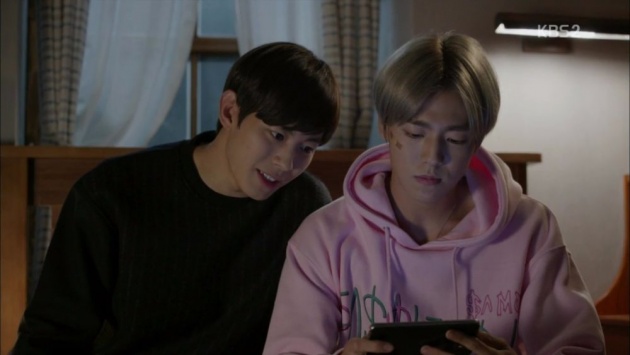 The ending of "Moorim School" is very satisfying, they provide a clear explanation on every character in this drama. This kind of ending is rarely seen in Korean dramas, so it gives me a strange feeling after finished watching this drama, but yeah, it gives happy feeling since I like how they end it.
About the acting of the main cast of "Moorim School", I think almost all of them did a good job, although there are some which still need development. I just had a problem about acting of Hong Bin as Wang Chi-ang. From some of the early episodes, his acting is bad, which sometimes I just want to skipped his scene. His facial expression tends to be flat and could not express his emotions. However, towards the end of the episode, his acting has improved and better than early episode. The senior actors in "Moorim School" like Shin Hyun-joon, Shin Sung-woo, Jang Gwang, etc, is really big help to balance the lacking of young actors.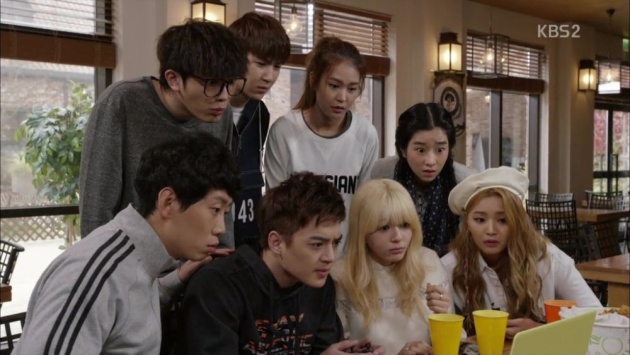 Despite many flaws, but I love the idea about using a Non-Korean actor on "Moorim School", such as Daniel Lindemann, Samuel Okyere, NanNan, etc, although I rarely see them in Korean drama but I know some of them from Korean variety show.
Somehow, I also like the music soundtrack of this drama. Although not many, but they are very suitable to accompany this drama.
For the bromance lover, "Moorim School" is a must watch Korean drama, because this have strong bromance relationship, between Yoon Shi-woo and Wang Chi-ang. In my opinion, their relationship somewhat similar with "Naruto" and "Sasuke" :D Other than that, this drama also presents the story about friendship and family.
"[ Moorim School ] Bromance || Shi Woo ♥ Chi Ang Pt. 1 | 빅스(VIXX) - Alive MV"
A bromance is a close, emotionally intense, non-sexual bond between two men. It is an exceptionally tight affectional, homosocial male bonding relationship exceeding that of usual friendship, and is distinguished by a particularly high level of emotional intimacy. -wikipedia-
Overall, I would recommend "Moorim School" if you want to watch typical high school Korean drama, even though I can not say that this drama is a high school drama but a college drama, since most of the students is already past 20 years old. Or if you are fans of bromance, then "Moorim School" is for you, even though I can not guarantee this drama will give a good story.
"Yoon Shi-woo comforting Sim Soon-duk"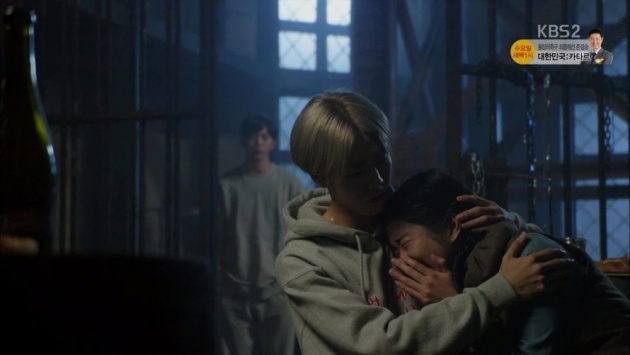 No one will give you a prize for not crying. No one will praise you or reward you for bottling it all up. So just cry when you feel like it. Emotions are like that. If you hide them, you're the only one who suffers, and no one will commend you for it. -Yoon Shi-woo
Regards
LookUp
©2017 LookUp. All rights reserved.