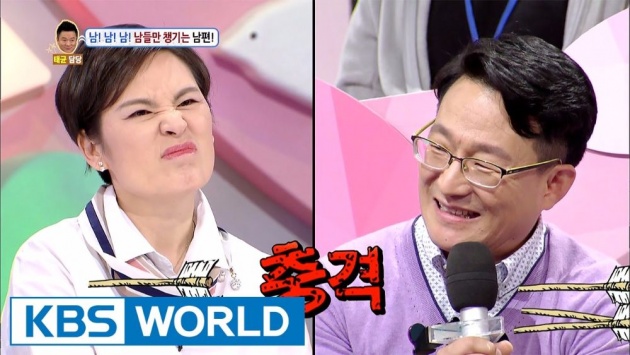 Korean Reality Show Review: Hello Counselor - Good Guy, Bad Guy
Hello guys~ LookUp again here :3 In my previous blog, I have discussed the first and second concerns of "Hello Counselor" about "Please Fix The Flaws" and "Where Did You Come From?", and now I am going to discuss about the third concern, "Good Guy, Bad Guy". If you want to know more about "Hello Counselor" you could read my old blog about it titled "Hello Counselor: The Problem Solver TV Show". Once again, do not be bored with my blog because I still have so many things to review :D I hope you could enjoy it. Happy reading~!!!
"Watch this episode of Hello Counselor below"
About Hello Counselor
Hello Counselor (Hangul: 안녕하세요; RR: Annyeonghaseyo) is a South Korean reality show first that debuted in November 2010. It is hosted by Shin Dong-yup,[2] Lee Young-ja, and Cultwo (Jung Chan-woo, Kim Tae-gyun). Choi Tae-joon joined the show as host starting August 29, 2016. According to the show's official description through KBS, Hello Counselor is a talk show with an emphasis on regular people, regardless of age or gender, that aims to help take down communication barriers by sharing stories about life.[1] The program airs every Monday on KBS World. --wikipedia
3rd Concern: "Good Guy, Bad Guy"
The third concern comes from a housewife, Kim Mi-hwa. She comes to "Hello Counselor" because she has a problem with her husband. Her husband is very kind to others but he is evil to his own wife. For the sake of others he even lends his name to someone else so he can use it to buy a car. Her husband forbids his wife to upload photos of their travel in social media because he feels sorry for people who can not go to travel. But one day she was sick and asked her husband to go to the hospital with her, but her husband refuses on the grounds of going to bussiness trip and if he does not go then the work will pile up and other employees will suffer. Instead, her husband asked her to delay her sick in two days. He is always sides with other people, she comes to "Hello Counselor" to report her husband.
"The wife: Kim Mi-hwa"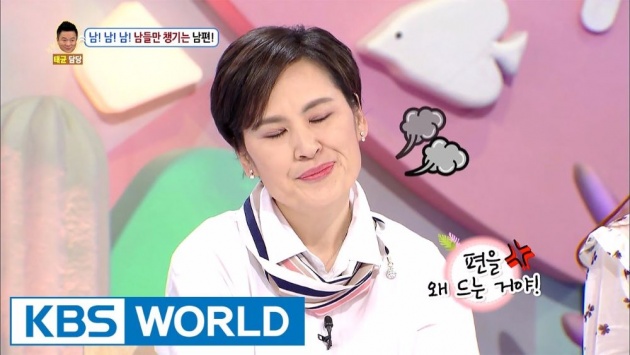 The wife says that her husband is only good to others. When she told her husband that she was about to fight with someone, her husband said she must be doing something wrong, instead of taking her side. Her husband also allowed others to use his name and phone. Her husband's parents left him two family gravesites and a house, but he lost all of them. Her husband lost his house because he stood surety to someone else. And he lost the two family gravesites because he spending it to help his friend who were in bad situation. One time, they won an exclusive purchase right for an apartement and she desperately want it, but her husband gave up the right. Her husband said if they give up the right then the next person in the waiting list would be thrilled.
"Kim Mi-hwa's husband"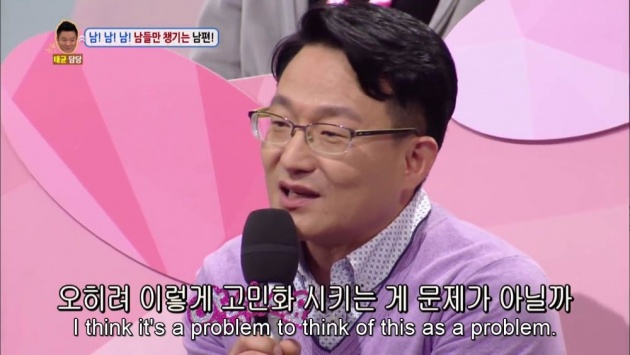 Image Credit: Snapshot from Youtube video
We meet with the good and evil husband. He said it's a problem to think of this matter as a concern. He thought it's better to give up the right so the person who want it desperately can get the house. In his opinion, financial situation doesn't matter in helping other people and you don't have to be rich to help. He stood surety for other people because he doesn't want others people to experience same situation with him, because he ever asked his friend to stand surety for him but got rejected and he was really felt hurt by that.
"Father and his sons"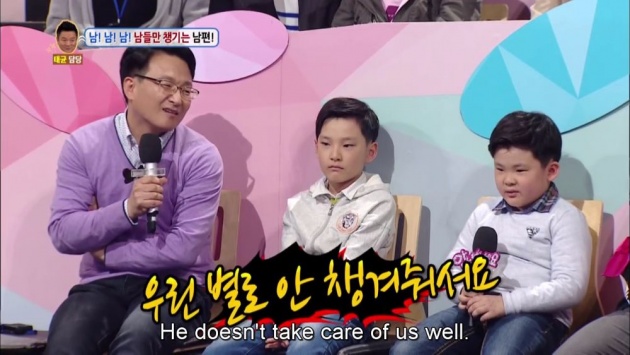 Image Credit: Snapshot from Youtube video
Well, I'm agree with what the husband said, we don't have to be rich to help other people. But it's wrong if you help other people but at the same time you neglect people around you especially your own family and I think that's what the husband does in this case. He's being too considerate of other people but not toward his own wife and child. Yeah, it's good to help people in need but he need to think about his family situation too. He is willing to help people in need but when his wife needs help he seems didn't care much about it. He even called his wife to go home to do the laundry when his wife was sick and in hospital.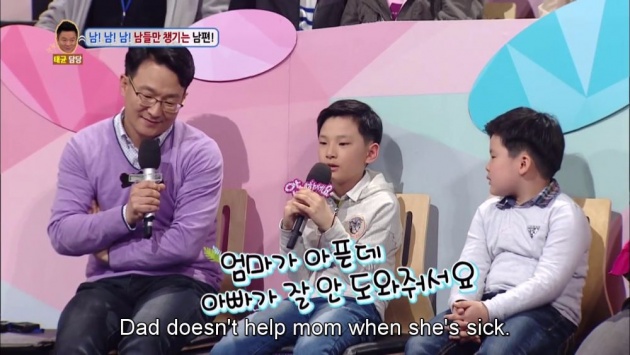 Image Credit: Snapshot from Youtube video
It turn out that he inherited this habit from his parents. His mother always told him to become person who always helps other people and now his son began to inherit his habit. Both of his sons comes to "Hello Counselor" to give testimony. They acknowledge that his father only being considerate for others but not with his family.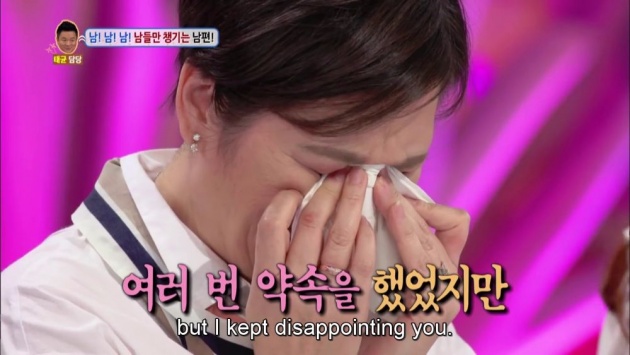 Image Credit: Snapshot from Youtube video
In the end, he admits that he has disappointed his wife many times. He promise to try to be more considerate toward his family. He also will try to change and be different person.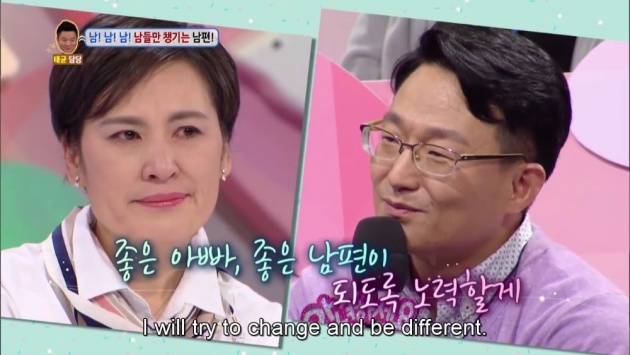 Image Credit: Snapshot from Youtube video
Overall, I would vote this matter as a serious concern. Sometimes we have to learn how to say no to other people. We can't always help other people but neglected our own family. I hope he will treat his family better. Wth this, she earned 136 votes out of 200 audiences.
"The Final result with 136 votes"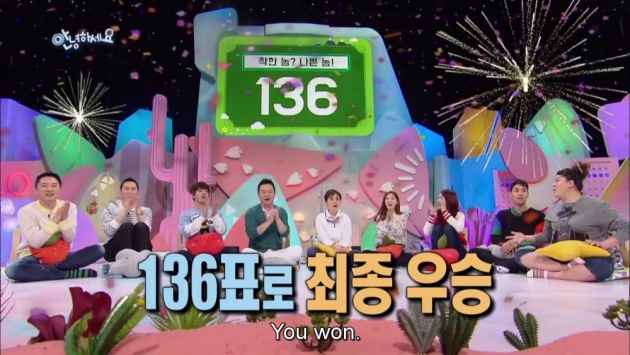 Image Credit: Snapshot from Youtube video
Today's Winner
In the end, "Good Guy, Bad Guy" come out as the winner of this episode with 136 votes and "Hello Counselor" will give $1000 gift certificate to the winner as the prize.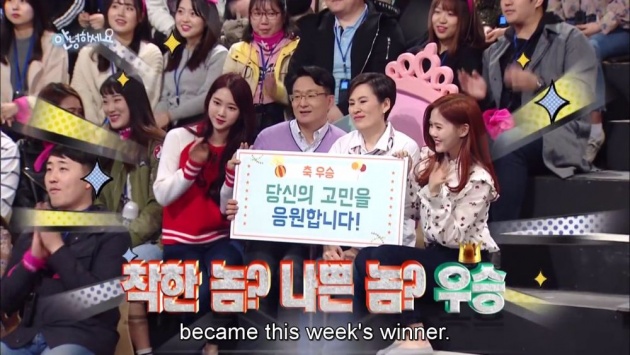 Image Credit: Snapshot from Youtube video
That's it my simple review about "Hello Counselor". Wait for my next blog about "Hello Counselor" and see you next time :D
Regards
LookUp
©2017 LookUp. All rights reserved