Kuya J Restaurant: A First For the Family and My First Restaurant Review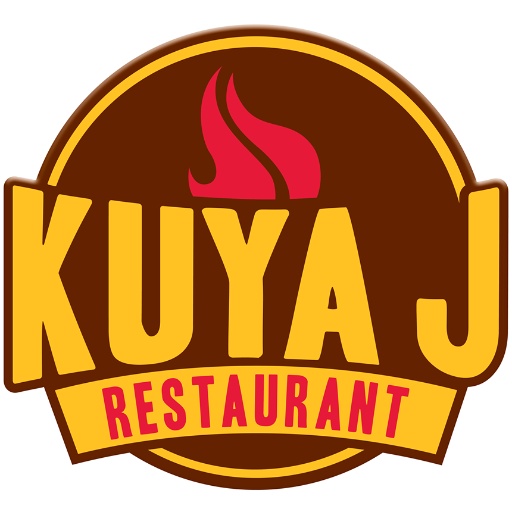 *Image is credited to kuyajresto
When there is a special occasion, great food comes along.
My family loves to cook and at the same time loves to eat. Our body sizes are proofs of how much we love to eat.
March has been filled with celebrations, means our schedule is filled with family dinner, whether the celebrant is around or not, we just simply celebrate almost everything, from birthdays to graduations. And we have been from one restaurant to another, the same places we always go.
Since we get tired of being in the same place, we opted to try another restaurant, a restaurant franchise in a new mall around Vigan City and that is "Kuya J Restaurant".
New place for us and I felt like I need to write something about it, from the place, the food and service. Well, one of my dreams is to be a food critic, food crawler and write a review. Yes, like what I always watch on TV every Saturday, the show "Pop Talk". I will try to be honest and be fair since this is my first time to write a review, lol. And I will be just talking with the Vigan City branch.
But before I get to that, let me tell you about the restaurant first.
Kuya J Resturant: Brief information.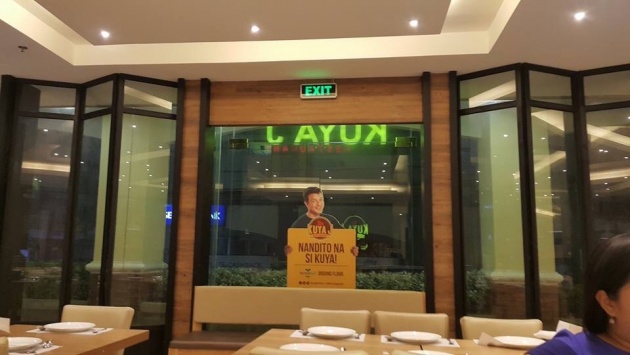 *Image is credited to Rain Tajon
Kuya J Restaurant, formerly known as "Ang Kan-anan ni Kuya J," started as a humble eatery along the streets of Cebu. But with Kuya J's undeniably delicious dishes, mouthwatering words of recommendation quickly spread into every Cebuanos' palate. With that, Kuya J instantly became one of the well-loved restaurants in Cebu.
As I check their branches, there have been more than a hundred nationwide and for all Filipinos, we know that the celebrity endorser is Jericho Rosales, an actor. Though at first I thought he owned the restaurant, well, not sure as of this writing.
Now let me get into the review.
Kuya J Restaurant: A Review
I will be reviewing everything to be fair and not just focusing on one thing so here it is.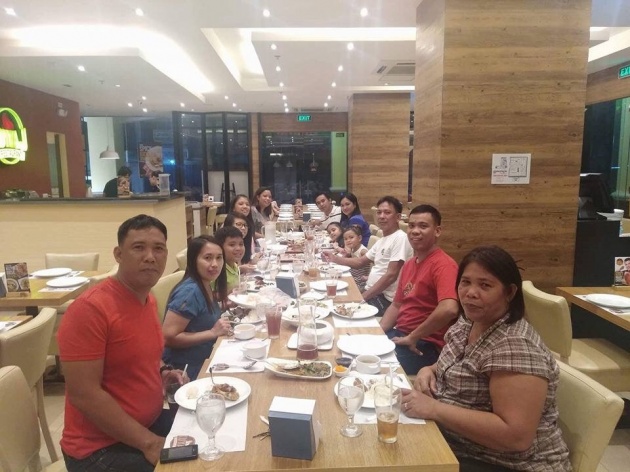 *Image is credited to Rain Tajon
The Place
The Vigan City Branch is in Xentro Mall, an affiliate mall or maybe sister mall of Robinson's, on the first floor of the building.
When we get in, well compared to other restaurant that we get into, no one will open the door for you or welcomes you, no big deal for me. There were just two tables that was occupied at the time we get in, the one that was ours and the other one is a family of four, not crowded definitely maybe because we get there in the best time to eat. Looks like we reserved the restaurant for us since our tables were lined up since we were more than ten including the young ones.
The place feels like it is a place where family can really eat for it feels homey, with the wide tables and nice chairs. The lights are pretty good too. As I look around, I took notice of the walls to have those hanging cabinets with few books, so I checked them out, glad that it was just few people around there, I roamed around. So, did I found any interesting book to read? None. But those miniature cars and motorbikes look cute.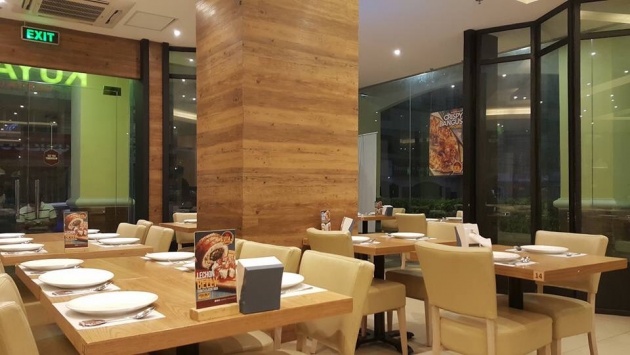 *Image is credited to Rain Tajon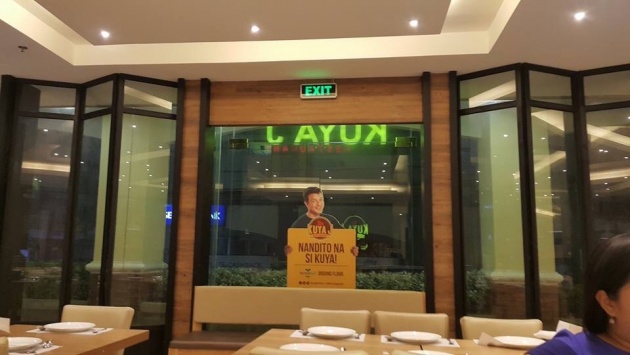 *Image is credited to Rain Tajon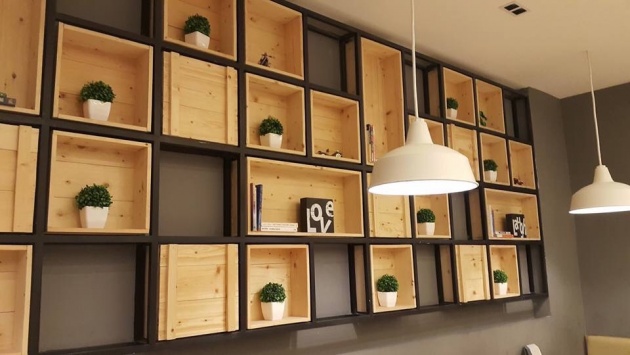 *Image is credited to Rain Tajon
Now, let's go to the service.
Kuya J Restaurant:Their Service
As I mentioned, there was no one at the door to open and welcomes you, not sure if it is okay for some, but for me, not okay for the business.
While checking what my brother is on their menu, suggested if we could ask one of their staff/crew for any recommendation so we did that and, well, unproductive. We end up picking what to eat. For new comers, I would love to have the staff recommend us what is best to eat.
Our orders have two soup dishes, "sinigang na baboy"(Pork stew on sour broth) and "sinigang na bangus"(milkfish on sour broth), so I expected to have some bowls be served. Not sure if the restaurant is self—service. I stand up and look around, and asked the cashier if we can have some bowls and it took us a while to have our bowls.
All in all, felt badly about their service, no one seems friendly among their staff which for me is important.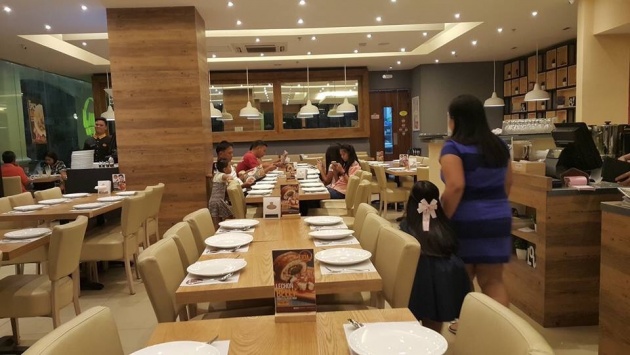 *Image is credited to Rain Tajon
Kuya J Restaurant: Their Food
The restaurant offers a lot of great dishes, Filipino dishes. From appetizers to their desserts, but since we have more young ones that will be eating, we choose those that they can eat or appreciate, we ordered two "salo salos" on their menu.
"Salo Salo 1" has Kuya J Crispy Pata (Family) Chicken Halang-Halang, Chopsuey, sinigang na Bangus, Rice (4 cups) and Iced Tea Pitcher; "salo salo 2" that has Kuya J Crispy Pata (Family), Pancit Canton, Ampalaya Con Carne, Sinigang na Bangus, Rice (4 cups) and Iced Tea Pitcher and "salo salo 4" that has Kuya J Roast Chicken (Whole), Pinakbet, Grilled Scallops, Sinigang na Baboy, Rice (4 cups) and Iced Tea Pitcher.
We have been served with the grilled scallops since it was our appetizer and one thing I can say, they overcooked it making the scallops chewy. Another issue that I have is their pork in the sinigang, same thing, chewy too and same goes with the beef on the "ampalaya con carne" but their food tastes good. They just have to improve the plating.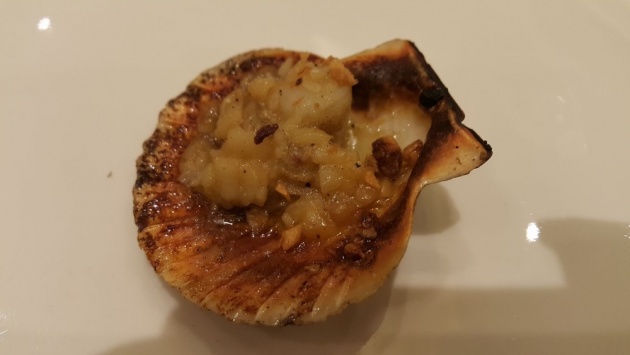 *Image is credited to Rain Tajon
Kuya J Restaurant: Value for Money
We got three "salo salos" that ranges from Php1,300 to 1,600+, that totaled to Php 4,600+ and we go an additional rice that costs Php50, the bill hit the Php5,000 mark. But did we get that the worth for?
Maybe yes, maybe no, comparing to the places we usually eat out seems like quite expensive with the steamed rice alone, definitely not for us, lol. Not to mention their service.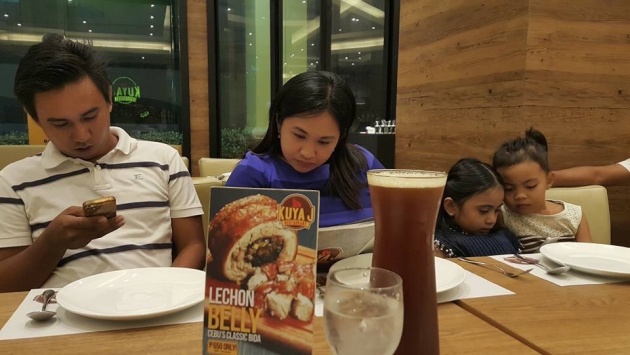 *Image is credited to Rain Tajon
Recommendation.
Kuya J Restaurant offers great Filipino dishes, their food was fine, for those who love to eat Filipino dishes, I would recommend it, and they just have to do something about their meat. Their vegetable dishes and crispy pata were great.
For those who are price conscious, better check their menu and the price on each food before making their orders to avoid some "surprise" when billing time, lol.
My recommendation would be, for frugal like me, the place is pricey. For foodie like me, the place is great. Am I being fair now? Quite not, right?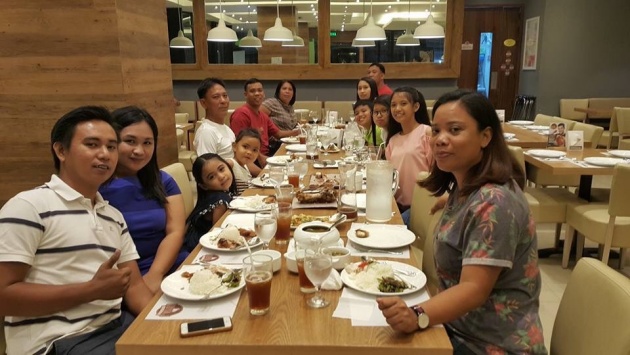 *Image is credited to Rain Tajon
Here is a querlo chat for you...