Lady Finger with Mutton Recipe (Bhindi Gosht)
As it the season of lady finger in Pakistan so today I am going to share a very spicy recipe which includes lady fingers cooked with mutton. This vegetable is quite acceptable to people of every age even children like it. Locally it is called "bhindi". "Bhindi Gosht" is the local name of this recipe. It is very easy to make.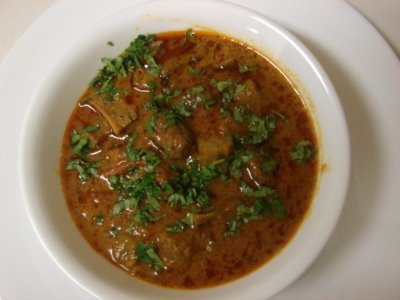 INGREDIENTS
The ingredients for bhindi gosht recipe are the following along with the quantities.
Mutton: One kilogram

Lady finger (Bhindi) : half kilogram

Turmeric Powder: Quarter tea spoon

Red Chilli : One tea spoon

Coriander Powdered: three tea spoons

Onion: about 3 pieces of normal size

Cooking oil as preferred

And for enhancing taste some ginger, garlic, cloves, black pepper, salt, coriander green leaves, green chillies and lemon, as required.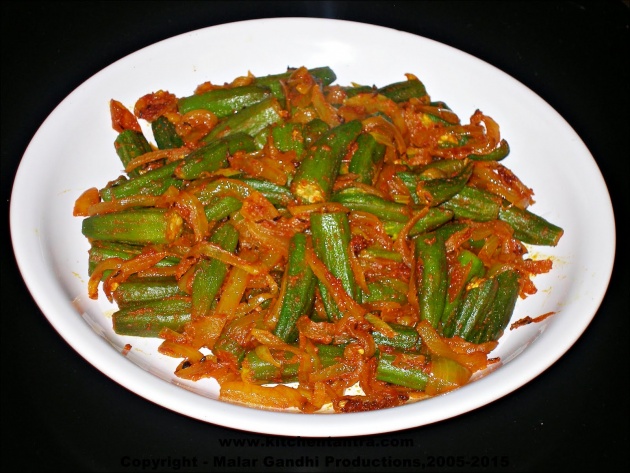 Method for cooking:
First put some oil in a pan and fry chopped onions in it till they get light brown then take the onions out of the pan and grind them in a blender. Add the small ingredients listed above as taste enhancer in the oil accompanied by a cup of water and fry till water dries. Again add some more water and put the mutton with the grinded onion paste. Fry till this water is dried again. Then add more water and put the lid on the pan so that the mutton becomes tender and is finely cooked. When mutton Is cooked add bhindi and cook again for a little time, keeping low flame. After ten minutes or so the dish ready to be served with bread and garnished with coriander leaves, lemon and green chillies.