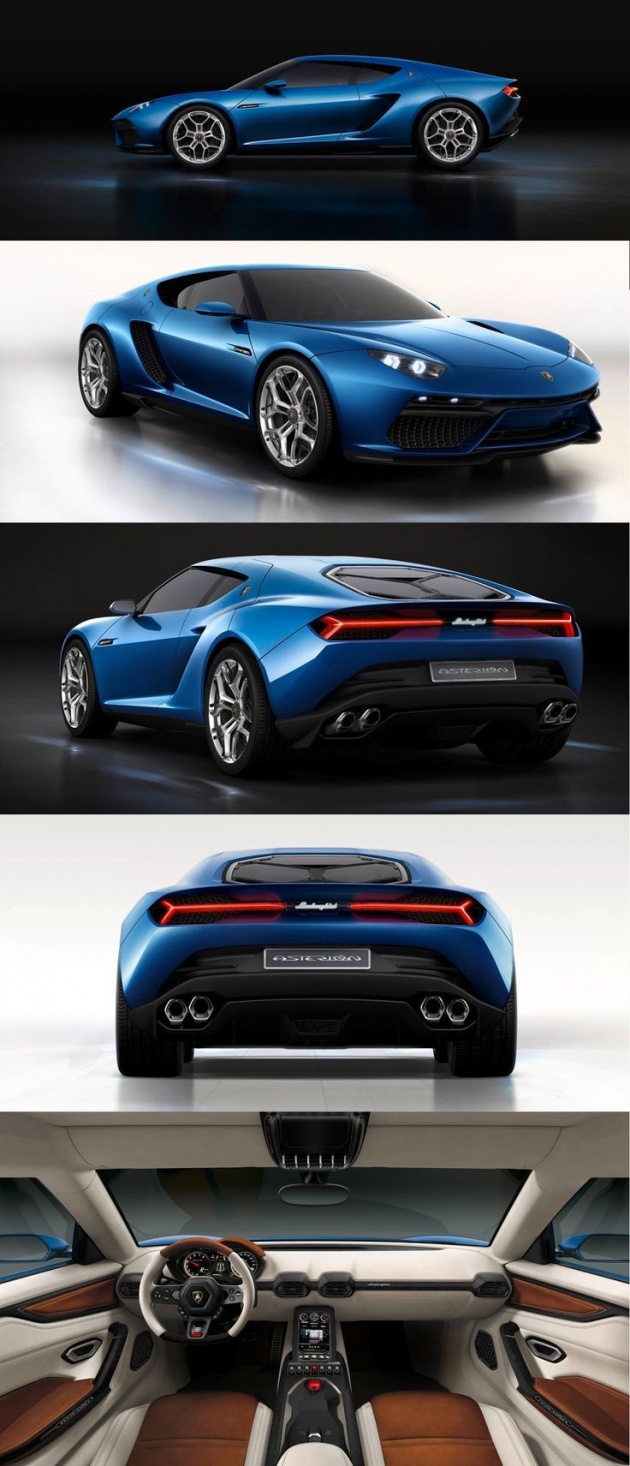 Lamborghini Asterion
Automobili Lamborghini unveils its first plug-in hybrid, the Lamborghini Asterion LPI 910-4. Making its world debut at the 2014 Paris Mondial de l'Automobile, the newest Raging Bull is still at its conceptual stages, but is following the brand's DNA well.
Based on a monocoque made entirely of carbon fibre, the Asterion is powered by a 5.2 litre V10 engine which is located longitudinally as a mid-engine. The lightning quick 7-speed dual-clutch transmission is housed behind the engine, at the rear transaxle.
The V10 5.2 l longitudinally-placed, naturally aspirated mid-engine provides a maximum power output of 610 hp with 560 Nm of maximum torque available. Combined with the three electric motors providing a further 300 hp, total hybrid power is achievable to a maximum of 910 hp. The combined action of the two propulsion systems ensures an exceptional dynamic impulse: acceleration of 0-100 km/h takes place in 3.0 seconds.
But it's more than just brute force, for the Asterion provides all-important urban driving under purely electric power, a significant range of 50 km. With a top hybrid/combined speed of 320 km/h the Asterion LPI 910-4 also reaches up to 125 km/h under pure electric power.
And just incase the name had you raising a brow, here's the breakdown; Asterion LPI 910-4 – LP stands for 'longitudinale posteriore', the position of the conventional engine; I stands for 'ibrido'; 910 for the system power, and 4 for the permanent 4WD system.