I want to share my work today an LG E300 series Laptop, They have power, boot-up then Hang/Freeze at the Logo.
Brand: LG E300 Series
Issue: Hang/Freezes
SOLUTION: Reflow VGA Chips (ATI VGA CHIPS) and make some Modified on Heatsink Fan.
STATUS: FIXED.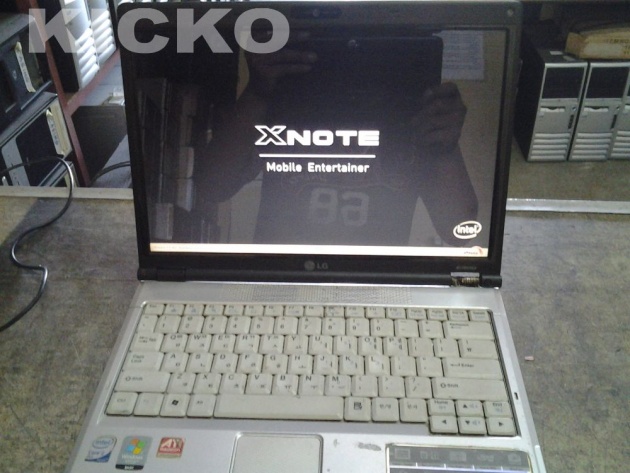 Work Done:
Power On without Charger/Adapter (Battery Only) = NO LUCK.
Power On wihout Battery (Charger Only) = NO LUCK.
Remove Hard Disk Drive then Power On = NO LUCK.
Replace Ram/Memory = NO LUCK.
Remove DVD/Optical Drive Drive = NO LUCK.
Remove Keyboard/Keypad = NO LUCK.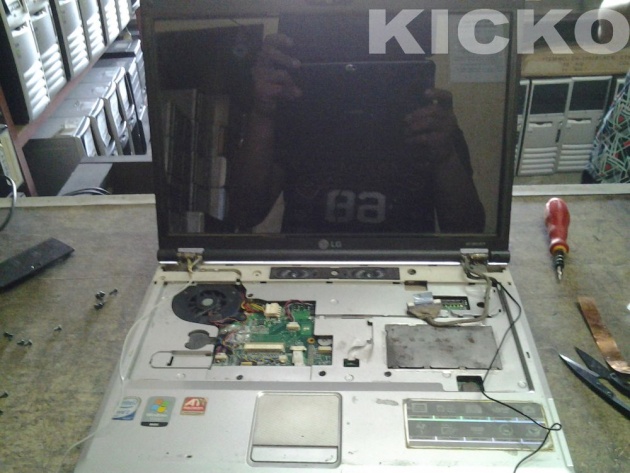 Dis-assembled then Replaced Processor = No Luck.
Power On Only Motherboard Ram and LCD = Still No Luck.
Ok Confirm Now on it's Motherboard Problem.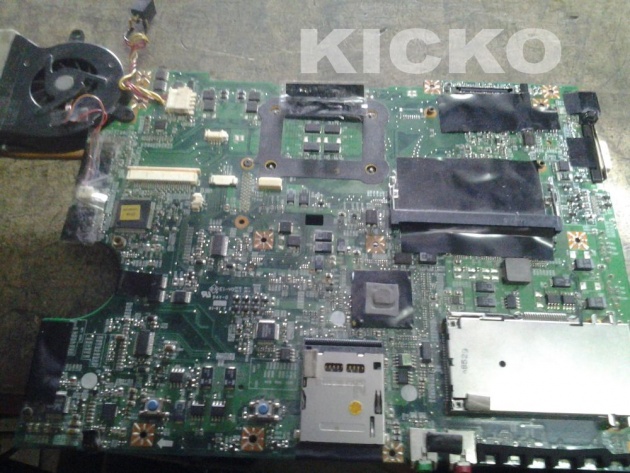 Check all Components, Capacitor, Mosfets Etc. No burn or mark of broken components,Then after all...i inspect heatsink and Fan..The Heatsink is very long and far from Vga Chips. I think this issue was A VGA Chips (ATI) Burn cause of overheating.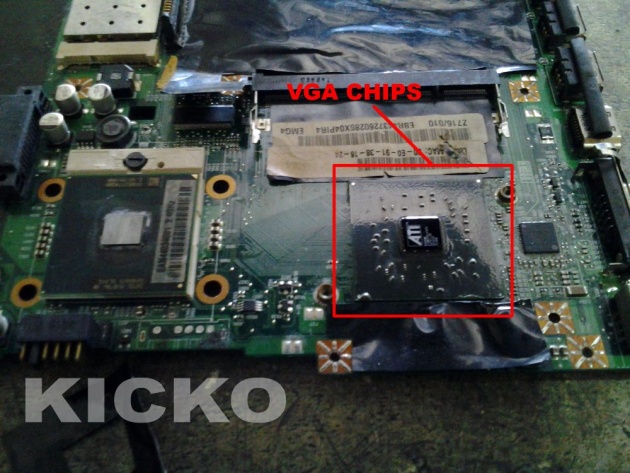 I clean the VGA Chips, remove old and dry thermal paste then Reflow/Re-heat with Hot-Air.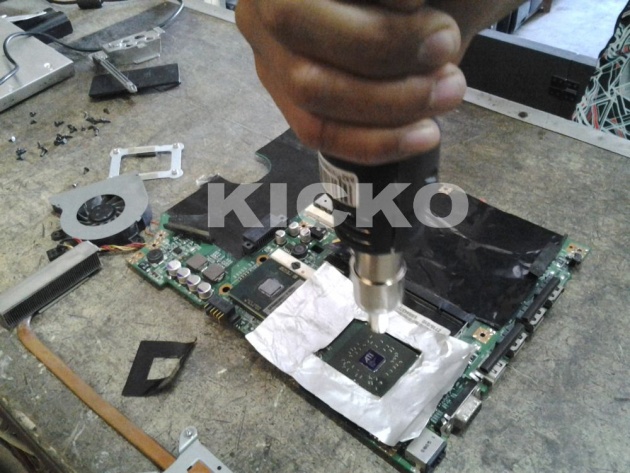 Begin heating the chip then Monitor with the temperature...i used alluminum foil and cut exactly on the VGA Chip.
Then heat aroud the chips for 25 secs.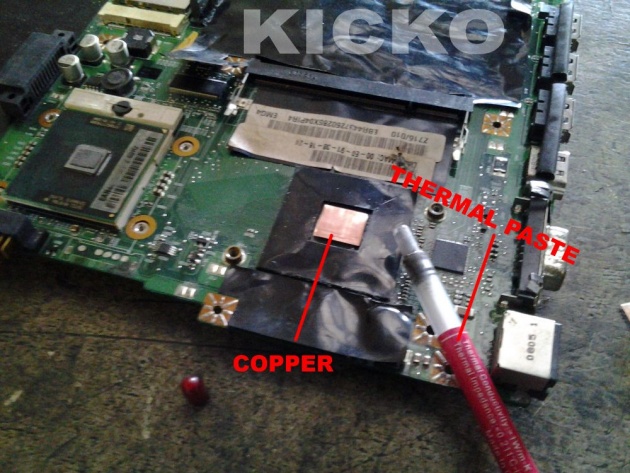 After Done with Reflow/Reheat I put Thermal Paste and Copper Shim on top, to help the Chip and Heatsink to avoid more generate heat.
After All I put back Heatsink Fan, Ram, LCD on the Motherboard try to Power On then Boot and Voila!!!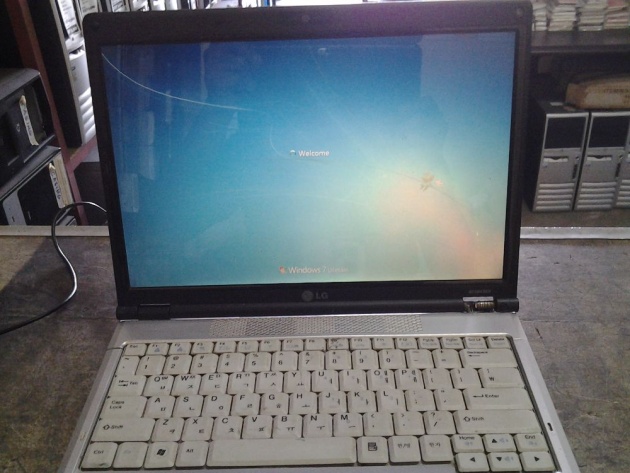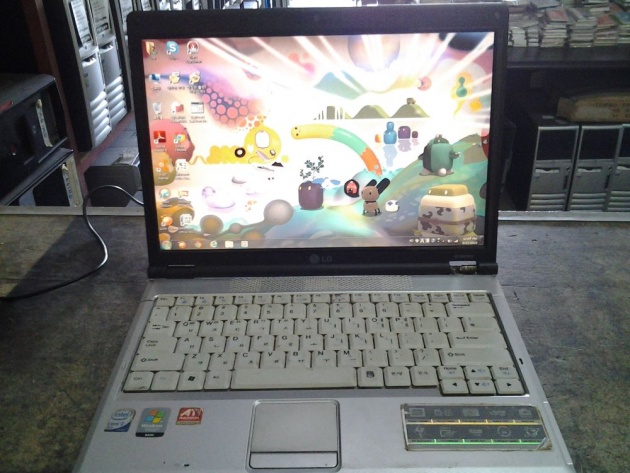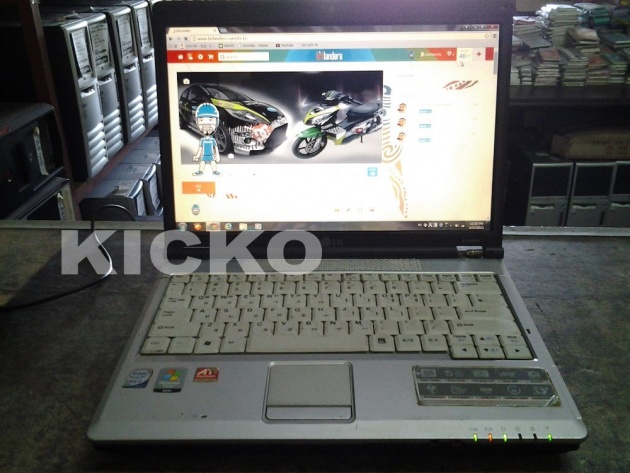 NOW IT'S WORKING!!!! :D :D :D