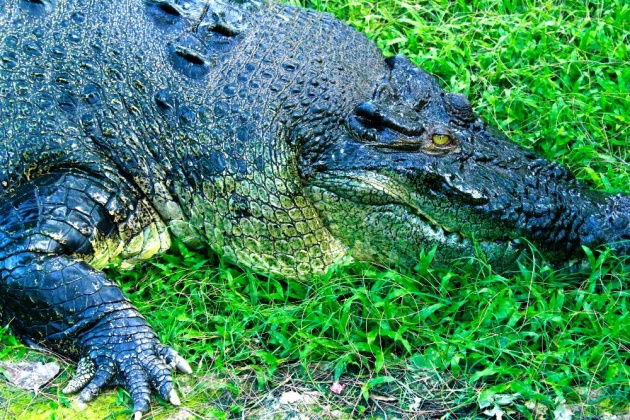 A mighty crocodile, the largest I have seen so far, I am sure there are more crocodiles out there which are bigger and mightier than this one but it has definitely scared me when I saw it crawling slowly to get its food from the care taker.
My boyfriend and I found this in Crocolandia, it was an educational place which is made of different species of animals but their main specialty is the crocodile. Lapu lapu has a partner named Magellan, who was the first crocodile the owner of this mini zoo had acquired. They found it at their backyard and had mercy on that once little crocodile.
Anyway, Magellan already had passed away and so it is Lapu lapu which had been left as the biggest crocodile in the zoo. He was staying in the waters, under the waterlilies but he went out when he smelled the dead chicken's blood.
Check the photos below. I am sure I had taken a video of it but I forgot where I placed it.