Tottenham came against Benfica on Friday and I was really hoping for some fight back and resurgence from Spurs, the hopes of this was faded due to the absence of key defenders of Kaboul, Vertonghen and Dawson. Victory in this match was really important as Tottenham needed to rebuild their confidence to further keep fighting for much hoped Champions League spot in the Premier League. Tottenham was as well needed to come back in the Europa League where they were on the outdoor, a competition they were favorites in. However, last night was not the night they will remember, a story that has sorry end to the story but their own entire fault in it. Match started with Tottenham going for 4-4-1-1 formation Soldado being the lone striker of the team, while Chadli, Sigurdsson, Townsend and Aaron Lennon all on the creative attacking spots. While in defense Tottenham playing Freyers and Sandro. With certain big players missing in the team Tottenham still putted a good team on the table. What I really hoped was that, Soldado one of Spur's biggest signing will shine and will score and will save the match but anything from the Spur's man was dependent upon the team's work in the midfield.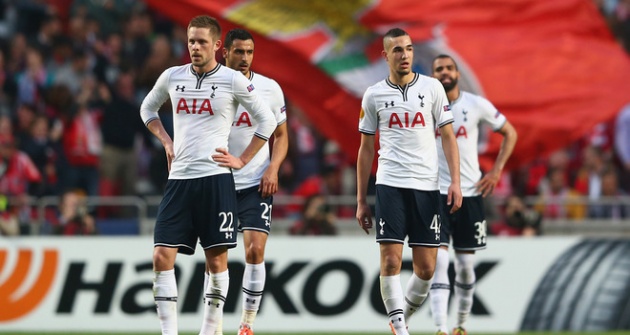 So often, we have seen this that Tottenham have lost at places where they could have won, but they keep on disappointing fans, supporters, and neutrals alike. Tottenham started the match with Tim Sherwood stating that "we are praying for tonight", Adebayor missed the match due to a knock and was start of the already troubled day. I personally thought that Tottenham will enjoy more possession and will dominate the game but on the contrary Benfica players were controlling the game with their possession and quality on the ball. This doesn't mean that Tottenham did not had the quality in them, Tottenham though had better valued players and technically more sound players, but the confidence of the team was really low. It is of a huge concern to me that the Team does seem to have the confidence to win matches. The condition of the team is disappointing as there is very low number of characters in the team to lead it. Tottenham when needed have good possession of the ball, so often they lost it Benfica. The match once again exposed Tottenham's biggest weakness, the control of the game under pressure from players, Tottenham have at many times showed their weakness to keep the possession of the ball when other teams pressurize its players with closing down strategy. All decent teams adopt this strategy against Tottenham and so often Tottenham ends with either losing the game or drawing the game. With this, the passing was bad as well with players passing the ball to the opposition players thus no attack was developing at all.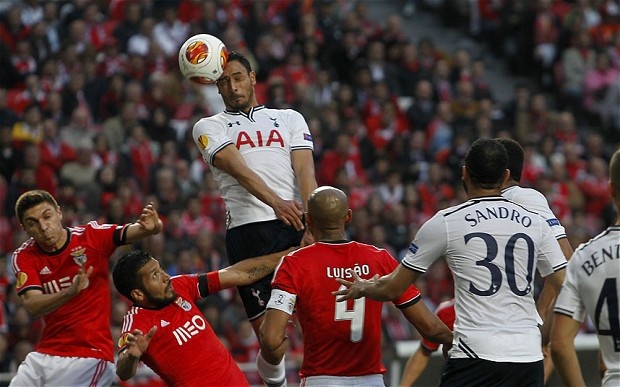 This match once again exposed Tottenham badly, it do also exposed certain players like Soldado, Townsend, Bentalib and others. First of all, Soldado is the biggest mistake of Tottenham history, probably bigger then David Bently, he cost Tottenham 26 million pounds and delivered very few goals in response, of these goals many are from penalties, his miss rate is really annoying. Tottenham create chances in very numbers and if these chances are missed so badly then this is an injustice to what he is been paid and how much Tottenham paid for him to be at the club and he was supposed to be the man to take Tottenham to the Champions League. Townsend needs a long spell at a mid table team, 2 season's at least as he so often passed the ball to Benfica players and disrupted the attack due to his missed passes. He runs too often but his productivity rate is very concerning and Tottenham suffers more from players who are inefficient behind strikers, and Townsend is one of them. Bentalib is not at the level to be playing at a team fighting at the top, his pass direction is always towards midfield and he lacks vision to be a suitable piece in the creativity of a team. He also needs to go on loan at a lower club for more experience. The Europa League is done dusted now and Tottenham should focus on Premier League and should try to secure at least fifth spot to preserve some of its reputation if there is some.