LEAF-CHINNED BAT:-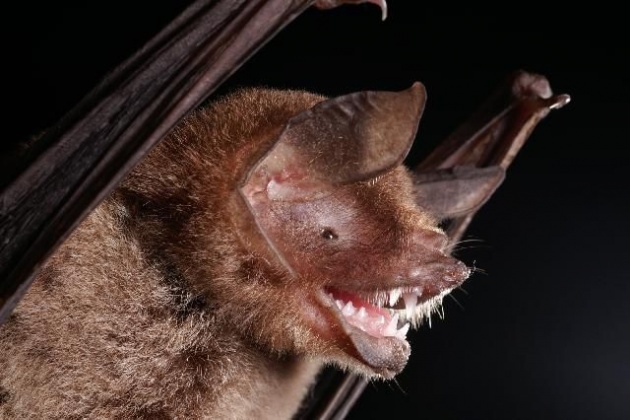 THIS BAT, DISTINGUISHED BY THE FOLD OF SKIN ACROSS ITS CHAIN, IS THE ONLY MORMOOPID THAT LIVES IN THE UNITED STATES. OFTEN SKIMMING NO HIGHER THAN SIX FEET OVER LAND OR WATER,M.MEGALOPHYLLA USES ITS MOUTH AS A MEGAPHONE TO BEAM PULSES OF SOUND THROUGH THE DARK. ONCE THE QUARRY IS DETECTED BY THE SIGNAL`S REBOUND THE BAT VEERS TO CATCH THE INSECT.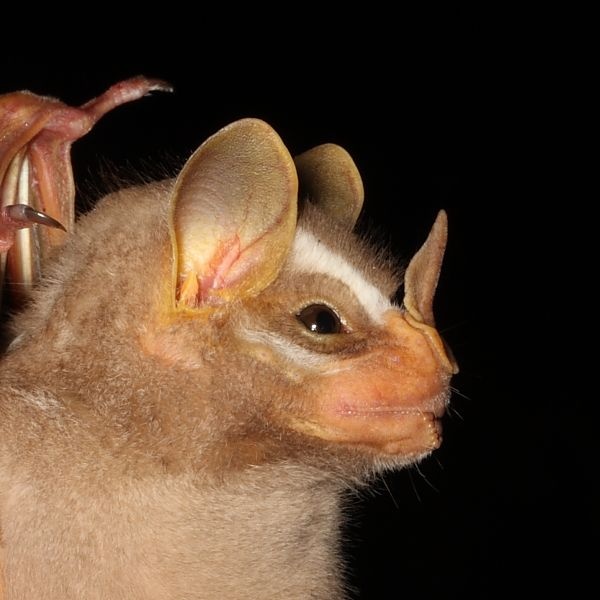 THE LEAF-CHAINNED BAT HAS FUR THAT RANGES IN COLOUR FROM REDDISH BROWN TO BUFF.ITH OCCURS GROM ARIZONA AND TEXAS SOUTH TO NORTHERN AMERICA AND THE OFFSHORE ISLANDS OF VENEZUELA. ITS SHELTERS IN HABITATS THAT VARY FROM DESERT SCRUB TO TROPICAL FOREST. THIS BAT COLONIZES IN CAVES-- SOME TIMES WITH LARGE GROUP OF OTHER BAT SPECIES---AND IN MINES,TUNNELS,AND AN OCCASIONAL BUILDING.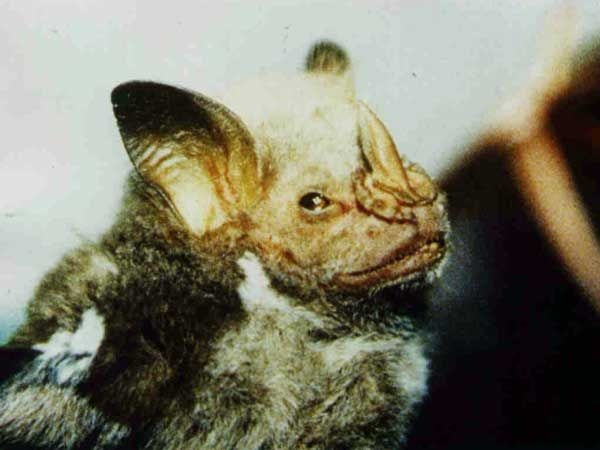 NOT MUCH IS KNOWN OF THIS INSECT-EATER. ACONFIRMED NOMADIC STREAK IN THE SPECIES IMPEDES RESEARCH. A COLONY MAY STAKE OUT SEVERAL ROOTS OVER A 200-MILE RANGE. ONE MEXICAN CAVE HARBORED A POPULATION OF 500,000 ONE NOVEMBER. TWO MONTHS LATER, THE CAVE WAS DESERTED.