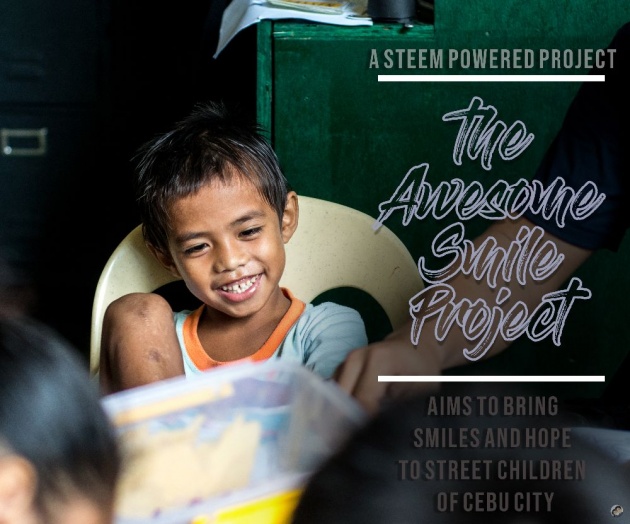 Image credits: Jean Beltran via bitLanders
Last Saturday was a very fulfilling day as a person and as a citizen of Cebu City because James and I were able to share our time and blessings to the street children of Cebu.
The initiator of the event, Clair is someone I had met in the previous months' bloggers' summit in Cebu City as well and she had announced and encouraged bloggers to volunteer. Without any hesitation, I joined and James agreed to also be part of the Awesome Project Smile which aims to bring smiles and hopes to Cebu City's street children.
Today, let me share with you how that day went and what were the lessons I had learned from the kids who went to the dormitory.
Location : Luis Amigo Ladies Dormitory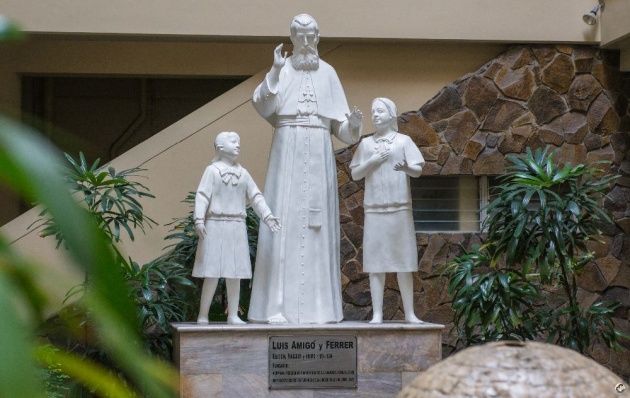 Image credits: Jean Beltran via bitLanders
Run and managed by nuns, the Luis Amigo Ladies Dormitory had been accepting street kids to come into their premises where the sisters would then be bathing them, give them garments to wear, then they'll tell random stories and teach them lessons about God and about their faith as well as give them snacks and lunch.
This happens every single day in the lives of the nuns. From eight in the morning until 12:30, they'll open their gates to these children.
But aside from that, the dormitory also accepts ladies college students to live their entire college life in the dormitory where are taught on morals and values as well as disciplines them in terms of curfews and visiting hours.
The dormitory was selected as the location for the event because Clair had come here once when her sister also fed the children for her birthday celebration, one of which I had come to realize to be a very good way to celebrate birthdays, instead of feeding your coworkers or relatives who can afford that meal, it is better to give to the street children whom we don't have an idea yet if they had taken breakfast or lunch.
Awesome Smile Pre-Event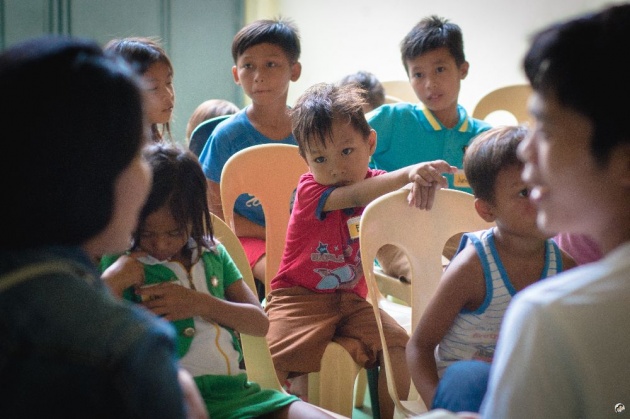 Image credits: Jean Beltran via bitLanders
Originally scheduled for 8:00 AM but unfortunately, the kids are allowed to come into the dormitory by 9:30 AM so we were really a bit early but that was okay at least we were freed from the rain.
After a while, more and more volunteers arrived with excitements in their faces. These guys are Steemit users whom I have known from the different events held in Cebu before. I came to make friends with them and eventually had now become at ease with each other. Most of them are young ones, college students and some who are teachers, basically, we are a mix of different backgrounds but all gelled out for this sole purpose.
By 9:30 AM, we were already at the dormitory venue where the kids are allowed to get access. The room was just enough for a one-ring basketball court, there were three cubicles of comfort rooms, there's a sink where free drinking water is placed and there's also a laundry area.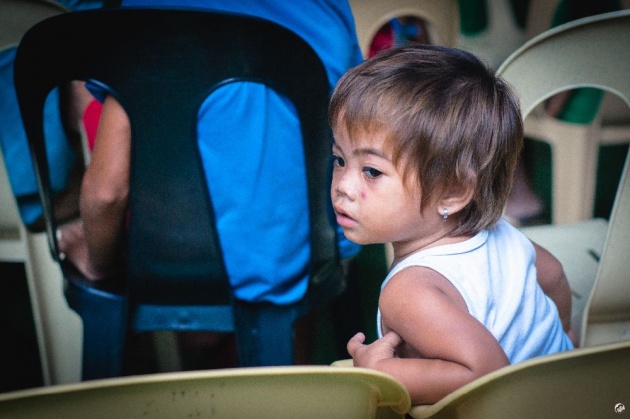 Image credits: Jean Beltran via bitLanders
As kids came, most of them immediately hug the nuns and also Clair whom they have met from the previous feeding program. Some of the kids went directly to the comfort room to take a bath. They are street children so it was given that they have very dirty clothes and bodies upon arrival. The nuns were assisting them with their bath and dressed them afterward. They have to wash their clothes too and they were trained to wash each other's clothes as well.
The Awesome Smile Event Proper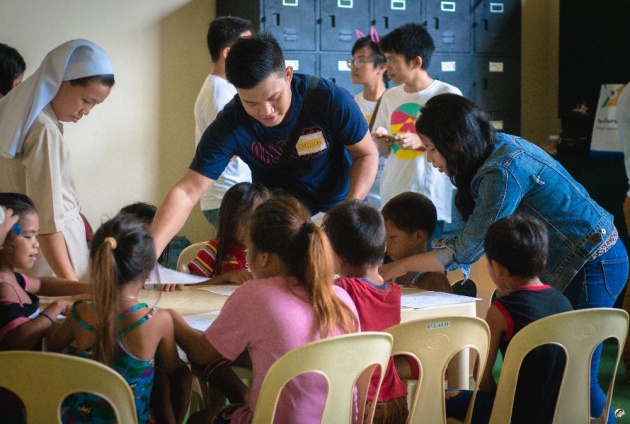 Image credits: Jean Beltran via bitLanders
The Awesome Smile Project program started with a prayer right when the kids were ready. The first activity was coloring and artworks.
It was evident that kids love art. When the volunteers presented them with coloring sheets and materials, they were very behaved and started just picking up crayons and started coloring whatever is suitable in that sheet.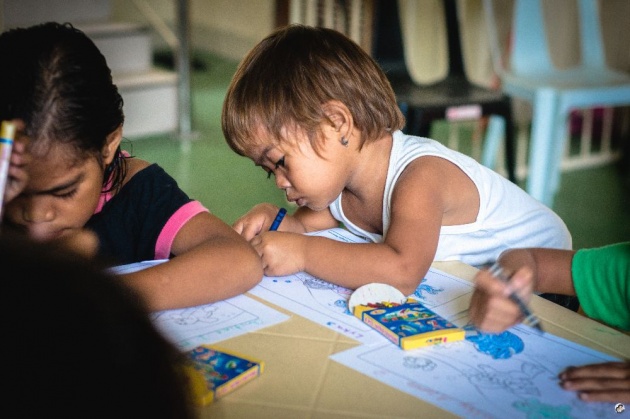 Image credits: Jean Beltran via bitLanders
Then there was an artwork designing activity too where the bigger kids will be cutting out colored papers and design a printed cake! The kids were given awards after at the end of the event.
A basketball match was also set up where the male volunteers grouped the kids into two teams and started passing, dribbling and shooting the ball. I could sense how happy the kids were when they were shooting those basketballs.
Video credits: Jean Beltran via bitLanders
The games committee had actually planned a lot of games but because of time striction, we only got to play three games. The first game was the paper dance where each volunteer has to pick a child as a partner and they'll be dancing over a piece of newspaper. Once the song stops, the partners have to hop into the paper and stay there until the game organizers say you are safe to move on to the next round. The game went on for four rounds, every single round, the newspaper has to be folded twice so there's lesser space in each round which made the game a little hard. Some had to carry the kids while some had to let the kids step unto their foot!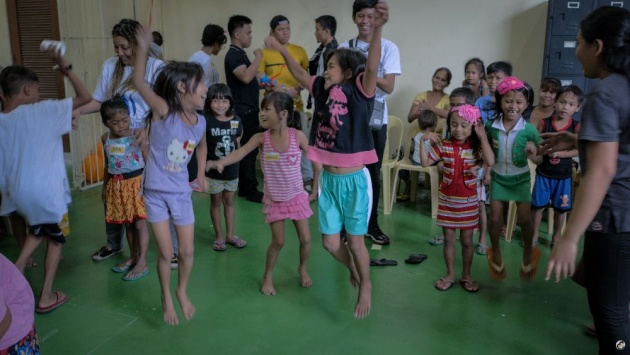 Image credits: Jean Beltran via bitLanders
Another game was the cup stack where a group of four kids plus a volunteer has to stack five cups, dance a silly dance, unstack the cups, give it to the next in line and so on. This was a nice game except that some kids didn't quite get the instructions nonetheless, I had fun!
The last game before lunchtime was passing a cup with the use of straws. The groups were majority made of boys and it was funny! The instruction was to not use any hands in passing the cup to the next person, he should only use the plastic straw and will have to make a turn over a chair before passing. The guys had fun and it was funny to see some of them very serious about winning the game all because there's a prize after!
Feeding Program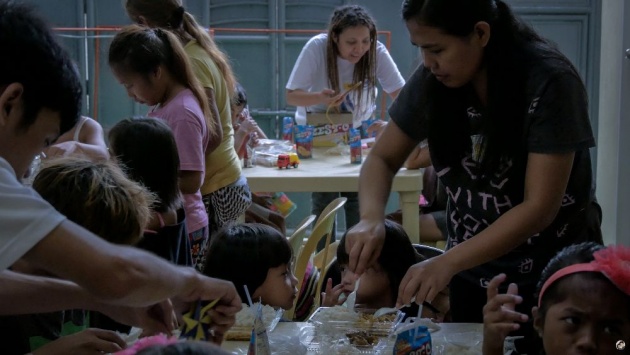 Image credits: Jean Beltran via bitLanders
When the packs of food came, it was time for lunch. So the volunteers had arranged the tables to accommodate almost 40 street kids and let them sit next to the table for them to enjoy their meal.
This was also the time when I got touched by what this boy named Ejay told me while I was about to open his packed lunch, he said, he doesn't want to eat because he would prefer bringing it outside so he can share it with his parents. Ejay has three other younger sisters also in the same table and two of them also don't want to eat their meal and just like Ejay, they want to bring them outside. I totally understand them and advised them to bring their part but they have to eat some first so they'll have energy throughout the program to which they agreed.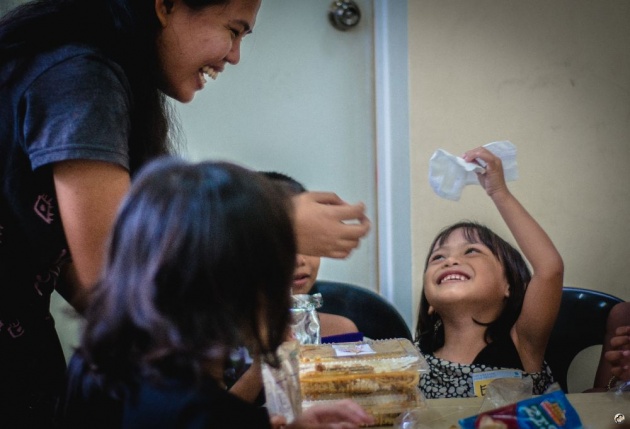 Image credits: Jean Beltran via bitLanders
I was amazed at how these kids love their parents, they are willing to keep their food intact so the rest of their family can share it too.
Gift Giving Time
The Awesome Smile project won't be complete without the gift giving portion. There were supplies given to each kid, packed with grocery supplies, sets of garments and underwears and a pair of new slippers!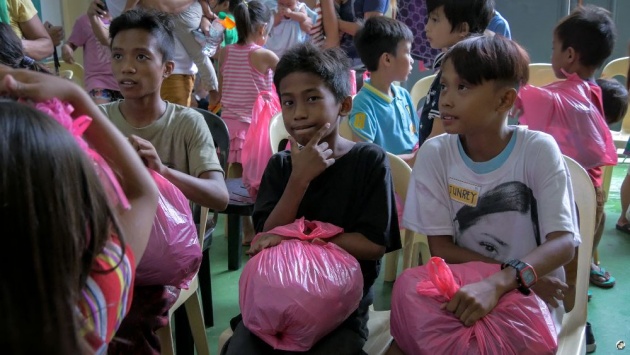 Image credits: Jean Beltran via bitLanders
All the slippers were used to form the word SMILE, each kid was asked to select their preferred color and try it to make sure that it fits them. The little ones were the first to asked to go pick their pair. Then came the girls and lastly the boys. Most of them used the slippers right away while some of them had to keep them since they still have working ones.
Video credits: Jean Beltran via bitLanders
Overall, the Awesome Smile Project event was very successful despite the weather and the time constraint. The kids love their new garments and slippers and the volunteers had enjoyed their time making the kids happy and feel loved. I look forward to more events like this in the future with this group.
This blog entry was written and published by Jean Beltran-Figues for bitlanders.com.
Join me, click here to sign up.