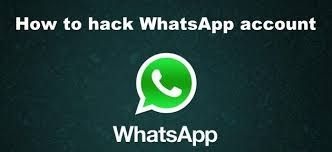 LETS HACK WHATS-APP ACCOUNT
Need to Hack WhatsApp Account?
The following is a WhatsApp Hack Guide with full Instructions!
Figure out how to hack WhatsApp in straightforward strides with the accompanying simple to take after and idiot proof instructional exercise. Since WhatsApp has ended up one of the well known application to share messages and media right away, it has additionally turned into a most loved spot for some to take part in illegal exercises. In this manner, keeping in mind the end goal to explore reality individuals are left with no decision other than to hack WhatsApp account.
Conceivable Ways to Hack WhatsApp
The accompanying are the main two approaches to hack WhatsApp account:
1. WhatsApp Hack utilizing a Spying App: The Easiest Way
Despite the fact that there are a few approaches to hack WhatsApp, utilizing a spy application is by a wide margin the most basic and simplest way. This strategy requires no earlier hacking information or specialized abilities to do and henceforth more appropriate for normal individuals. Introducing a spy application to hack WhatsApp is as basic as introducing some other application on portable. Out of a few applications out there, mSpy is one of my most loved one to hack WhatsApp:
WhatsApp Hack with mSpy
mSpy Features:
Hack telephone Calls and Text Messages.
Hack WhatsApp, Skype and other well known ambassadors.
Track Real-Time Location with GPS Tracker.
Spy on Contact List and Web Browsing exercises.
Screen Emails, Pictures and Videos.
Works in Hidden Mode and stays Undetected!
No Rooting Required!
How to Hack WhatsApp with this App?
Download and Install the application on to the objective telephone which takes not over a moment.
After this is done, the application quietly records all WhatsApp exercises in shrouded mode.
All the recorded WhatsApp talk is sent to your online record.
See all the data from anyplace at whatever time with your online record.
You can download mSpy from the connection beneath:
Download mSpy
Compatiblity: Android, Apple iPhone, BlackBerry and Windows Mobile.
2. WhatsApp Hack by Spoofing Mac Address: The Tough Way
There is another technique to hack WhatsApp known as Mac location caricaturing which includes ridiculing the Mac location of the objective telephone all alone telephone. Not at all like utilizing spy applications, this one is to some degree tedious and requires specialized abilities to execute. To parody the Mac of the objective WhatsApp telephone address, take after the beneath specified strides:
Discover the Mac location of the objective telephone on which you have to hack WhatsApp account:
For Android – Navigate to Settings — > About Device — > Status—> Wi-Fi MAC address
For iPhone – Navigate to Settings—> General — > About — > Wi-Fi address
Once you've the Mac location of the objective WHatsApp telephone, you can parody the Mac address as said in my post: How to Spoof the MAC address.
Next, introduce WhatsApp on your telephone utilizing the objective telephone number and check it.
Presently, you've a definite imitation of the objective WhatsApp record and you ought to get all the discussion and redesigns on your telephone also.
This strategy for WhatsApp hacking is entirely tedious and is known not less achievement rate when contrasted with the technique for utilizing the spy applications. Subsequently, on the off chance that you are somebody who does not have adequate time and abilities to actualize this, despite everything I prescribe the utilization of mSPy to effectively hack WhatsApp account.