After Shanghai, we are off to Guangzhou to visit our best full package business, a leather factory called Twincity.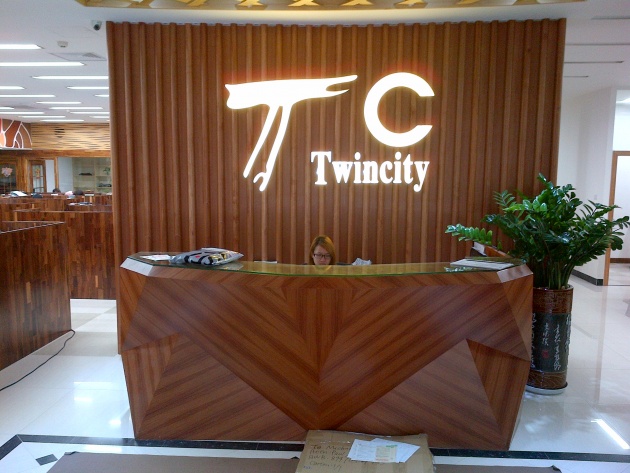 In 2008, we met a talented Japanese designer that introduced us to Twincity and the bright and smiling boss Tommy. Their top management is young, determined and a hard working team: Carey, Candy and Johenere. Plus several merchandisers under them.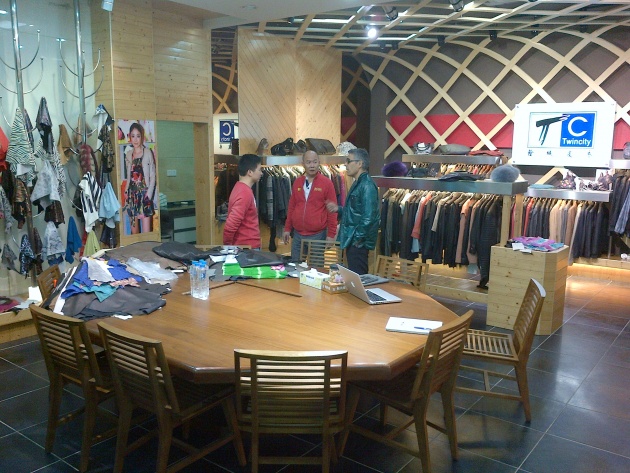 The beginning was not easy and we had to find the right way of communicating and understanding each others' needs, as leather is a special product not comparable to woven or knits. Fortunately, Said has been very experienced in leather, working for a company called Vakko a few years ago. In 2009, we started doing a good business and see results with customers like John Varvatos, Converse and Nanette Lepore, but our big step was the M. Kors collection (men's and women's) around the end of 2009. We had a very fast growth with MK and are reaching now about 5M USD/year. Twincity's main products are leather jackets, stretch leather pants, shearlings leather, real fur.There are many new techniques on leather: laser cut leather jackets, woven/leather combo jackets and pants, printed leather jackets, tie dye leather dresses, hand embellishment leather jacket and embossing that increase a lot the visibility of a leather product in a store. Despite the price quite high, many customers are expanding this category that is selling pretty well if they are developed in a non-conventional style. Due to the increased costs of raw materials we have been targeting higher end customers like Shipley & Halmos, J Press, Jack Spade, Tibi, Chaiken, Coach and Vince.
Our meeting was great, and Tommy showed us the new commercial office now all close to his main office, so he can check every issue with a specific merchandiser in a very quick time. Also the factory has been updated and extended with a bigger sample room and a cleaner set up. Now it counts about 300 workers and it's one of the few factories in Guangdong province to expand and improve their organization and human resources. This is due also to the fact that they produce leather apparel that is a very trendy fashion all over the world at this moment and many international brands are looking for good quality product made in China. After discussing customer by customer and any possible new accounts, we had some relax time with a ping pong (tennis table) activity between myself and a few workers. I could only learn new techniques as they are quite phenomenal compared to my western "flat" style.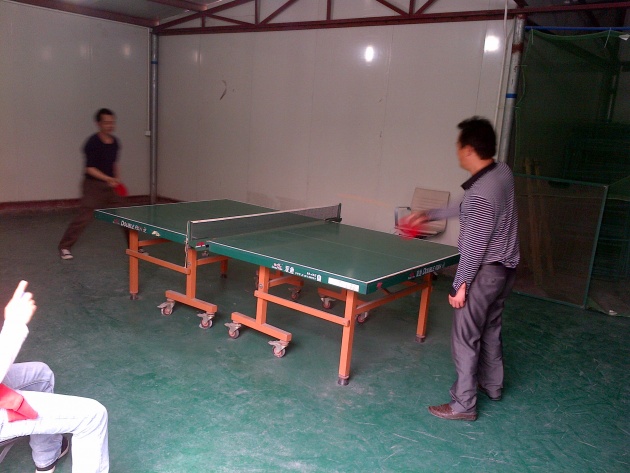 We are looking forward to receiving Twincity's team in June in New York and be a good host as they were with us. Our next stop will be Vietnam, Ho Chi Minh city with our Korean partners, Mr. YS Kim and Ms. Jessica Lee.