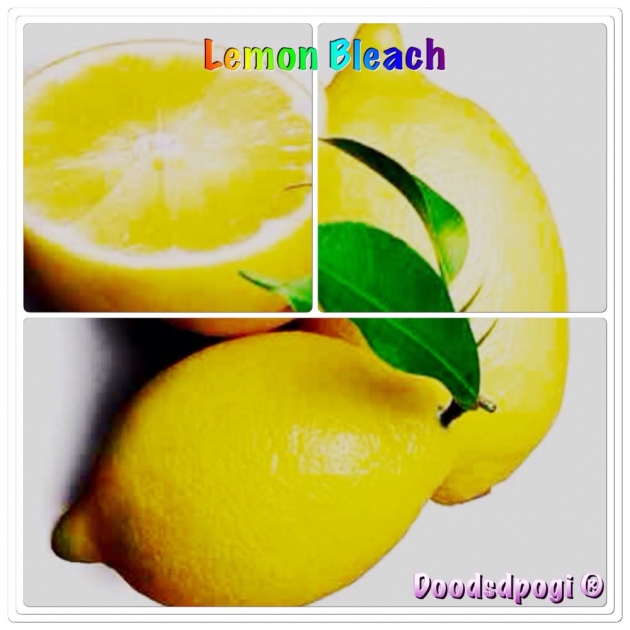 Are you looking for a natural bleaching agent that within your reach and available in you kitchen? Here is one of the best alternative, the great and powerful lemon.
Don't let lemon rot in your refrigerator and/or fruit basket. It is one of the versatile fruits that has many uses and one of them is its bleaching power. Lemon possesses non toxic acids that clean, whiten and disinfect your household stuffs. Aside from its bleaching properties, it has also distinct scent that get rid of bad odors.
Lemon is one of the best alternative for bleaching, especially for white clothes. In the absence of lemon, calamansi is also good replacement. Just cut the lemon and rub or queeze it in the stained area. You can also squeeze it in the water the strain, put the mixture in spray bottle and spray in affected area? The rinds of then lemon has distinct smell for scent and food aroma.
Photo through the creation of Doodsdpogi ®