"We are FC Barcelona and it is our duty to fight for the title" says the Argentinian

"We don't want to end up empty handed like we did last year".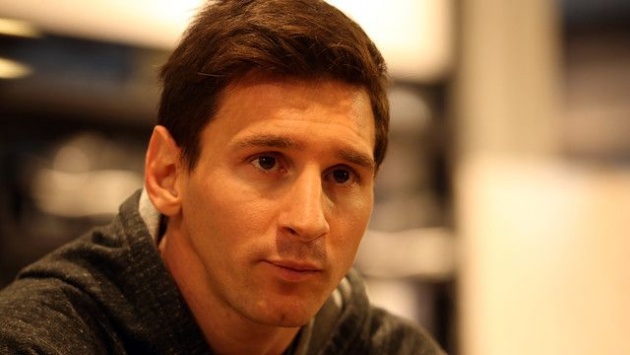 Leo Messi attended an event in Barcelona on Thursday afternoon, and used the occasion to discuss a variety of different issues. After scoring a hat-trick against Levante, he is oozing with confidence going into the most decisive stage of the season.

On his personal form:

"I feel fine. I'm happy with the way things are going. I want to keep helping the team. Last year was not a good one for us. There were too many setbacks on and off the pitch. But I hope all that changes this year."

"I am not 17, 18, 19, 20 or 21 years old anymore, when you're body doesn't feel the strain. You get older, and you feel it. Now I make more of an effort to look after myself at half-time and be careful about what I eat".

"I have changed a lot since I first started out. I'm more mature, and I have learned things both on and off the pitch. Some of the old Messi is still here, but not much".

On the team:

"We are working to win all of the titles at stake. We are Barça, and it is our duty to fight to win everything. We don't want to end up empty handed like we did last season".

"I think our attitude has changed since Anoeta. We're hungrier. We take to the field in a different way. The team wanted to change things and we did that. It's not that we weren't trying in that game, but we just couldn't get the right result".

"We like to get quickly through on goal now and exploit the gaps that defences leave open. It doesn't mean we've changed the Barça style of holding onto the ball, but we have also started using counter attacking tactics, which is not something we did that much before".

"You can tell that the team has changed. Our morale is great at the moment, we're playing top football. We know we haven't won anything yet, but playing at this level, we know we are capable of doing so".

On weekend opponents Málaga, who drew with Barça earlier this season:

"We are playing at home. You approach games differently when you're at home and when you are away".