This is not my first time here at Bitlanders. And i'm not totally newbie or old member here. I have first account here. Actually rh0z3 is my second account bitlanders staff give me a permission to create another account here.
I create new account my first account is became disabled :(. It's permanently disabled. Someone or should i say one of my friend from my first account told me that she don't see and can't find my profile. She want to view my profile because my blogpost there is already approved but unfortunately my profile is gone :(.
On the first time i thought it was caused of my internet connection that's why i can't log-in and but later on i found that it's true :(. When i log-in the message i got from the bitlanders website is this "Sorry this account is currently disabled. If you feel this is a mistake or would you like more information, you may send your inquiries at cs@bitlanders.com".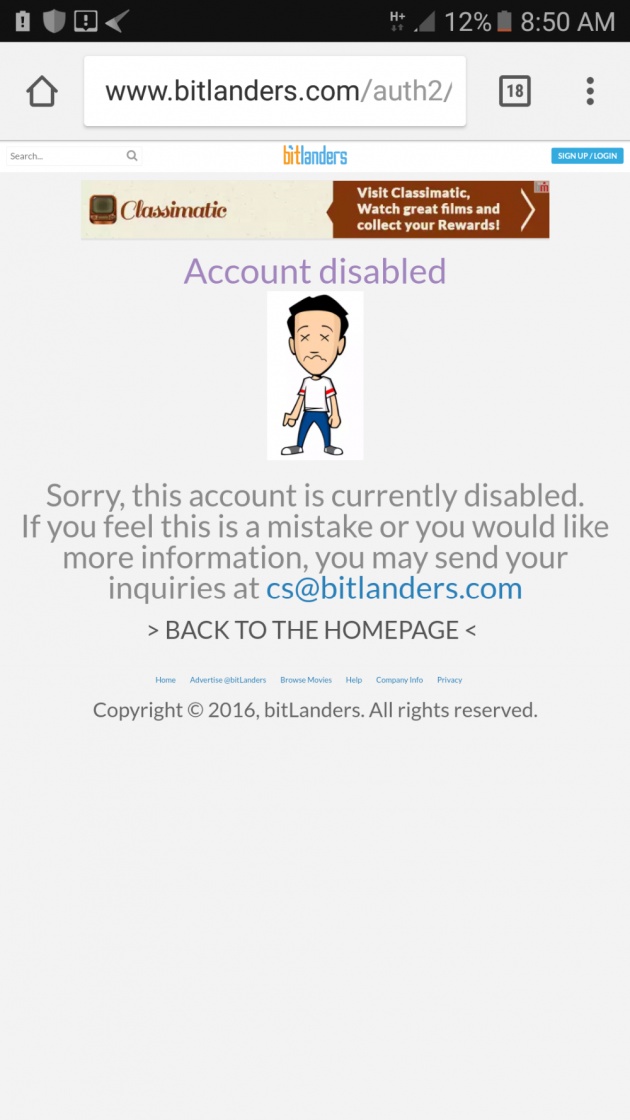 When i read that i immediate send an letter/email to support group to know what's happening and what kinds of violations i did. What a sad and bad news right guys. Anyways, thanks a lot to the person who tell me that my first account is have problem. Thank you so much ma'am :), you know already who you are? :).
And the most sad news of all is the reason why my first account is disabled and cannot retreive is because of the blog post i submit. Because the blog post i submit is already putted or should i say it's already written on my own website/blogsite. Yeah i have my own website before i found bitlanders i own blog already.
My mistakes is i forget to read the rules and regulations of this site and i did not follow that rules. How sad :( this is my first time to do that. Not following the rules and guideliness is so bad and i don't know why i'm reading that guideliness.
Now i know i need to post here before i post or rewrite my blogpost on my own website. Poat here first before on my blogsite. It is a big lesson to me and this is the biggest mistake i did on my whole life as a blogger :(.
And now i'm happy and glad to back here at bitlanders again. Thanks a lot to giving me a second chance. I wish this post of mine today or now is ok already and accepted. And also thanks a lot to my husband too to giving me a permission to using his email :).