The previous episode An Act of Kindness
By 1936 our character enters boarding school with his brother in Cairo at the age of eleven. In 1937 his father opens another branch of his bank in this city and then another in Alexandria. Egypt turned out to be a great place to have banks because of the cotton trade at the time. With this Cairo becomes their headquarters and again a new home is established as their residence.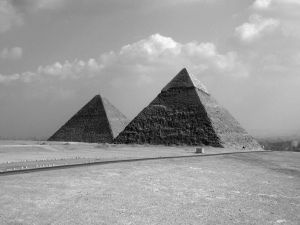 There home is a beautiful four story building where other successful people also resided, such as the most important jeweler in the city. This man named Eliakim lived in the penthouse and was jeweler to the king and other important people.
That same year our character visits Europe for the first time and learns a lesson he remembers to this day. While staying at the Grand Hotel he encountered many affluent and important people but none possibly more than the wife of the Maharajah of Baroda. As a twelve-year-old boy her Rolls-Royce which had fancy leopard skin upholstery seemed to impress him more than her royalty background. However, later that week as he and his mother entered an elevator this same women entered and demanded to be taken to her floor first. Even today, he dislikes that type of incivility and still refuses to accept it.
For myself it represents the type of attitude many of us come across on a daily basis. Whether it be roommates, your boss or someone not allowing you to get off the subway train in the morning causing you to be late for work. Incivility, disrespect or however you want to phrase it happens too much, especially when it doesn't need to. Granted no one is perfect but the point is no one is better than anyone else.
Traveling in Paris in 1938 they decided to flee the country because of the Munich crisis. His father also feared that war was a possibility and was concerned for their safety on the ship back to Alexandria. With all this in mind and the future of their banks, the father decides to transfer 300,000 dollars to National City Bank in New York. This is roughly equivalent to about five million today. They knew the holocaust was far from their Beirut branch, but the war and the idea of, was enough to put the family and their business in jeopardy.
Stay tuned for the next episode From Egypt to America as we conclude Egypt and begin anew as the family decides to move to America.