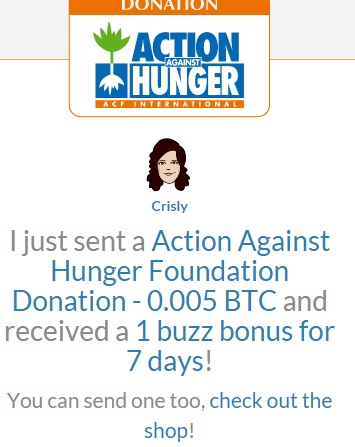 While we are in our comfortable rooms, laying in a soft and relaxing pillow enjoying the videos In youtube, browsing and scanning friends on facebook, blogging about your day and having a great time watching movie in the television, there are a lot of children suffering from malnutrition all over the world.
Not all of us are blessed with food and potable water to drink just like those children in Africa one of many countries with growing number of malnourished children. There have been many foundations and programs launched by both the government and private sector to help eliminate or minimize such problem by helping these children proper nutrition.
One of these foundations is Action Against Hunger. Action Against Hunger | ACF International, a global humanitarian organization committed to ending world hunger, works to save the lives of malnourished children while providing communities with access to safe water and sustainable solutions to hunger.
I have been thankful in many ways and I believe that it is apt to give back from all the blessings that I have been receiving. For quite some time, I have spend a lot of time doing things here in bitLanders, and so far I have been earning here. Aside from that, I have met a lot of astounding and brilliant people here. With all the things that bitlanders have given us, the site also teaches us to be a giver and be a concern person to see some societal issues around the world that needs attending.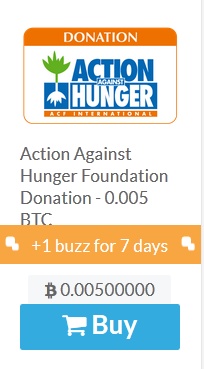 And so, contributing to this charity will give us, users and members, the chance to help these children and to extend our care and help for them.
I know that this is not much but together, it can make a difference and will give an awareness to public that while we are wasting so much of our lives, there are a lot of children and people out there who starve there way out and wait for more resources to survive. Let us end hunger and make their life better.
You can also visit their site and know more about them. www.actionagainsthunger.org