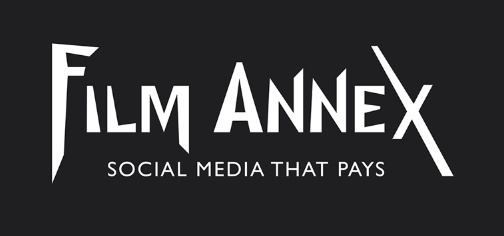 FilmAnnex.com is a social networking platform that allows filmmakers and writers to create free Web TVs to present their work under specific domain names. I generally like to describe FilmAnnex as a more "professional YouTube" to other people that do not know about the website. FilmAnnex is great because it allows many professional and hard working filmmakers and writers a place to display their content that can be reviewed in a structural manner. This gives many people a voice that they might not have been given before. With all of these great opportunities that FilmAnnex has to offer, it needs a proper and working platform to make those opportunities available.
All of that is great, but let's be honest, IT IS GREAT TO GET PAID! Here is my new Film Annex "Buzz Buddy" Steven Carpenter on "How To Film Annex", but is "How To Make Money On Film Annex!"
Recently, FilmAnnex updated their website's layout and in my opinion, it looks great! It is very modern and up-to-date and yet I still find it easy to use. When some websites update themselves they tend to make everything very complicated. However, with FilmAnnex's new updates, I still find it very easy to find all of my subscriptions, where I write my blog posts, etc. Also I really enjoy the avatars that come with the new website because it allows you to paint an image of yourself to your subscribers; it makes the experience more personal. Here is the Dylan Sweeney avatar, but it can be dozens of variations: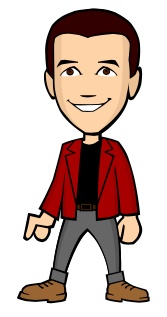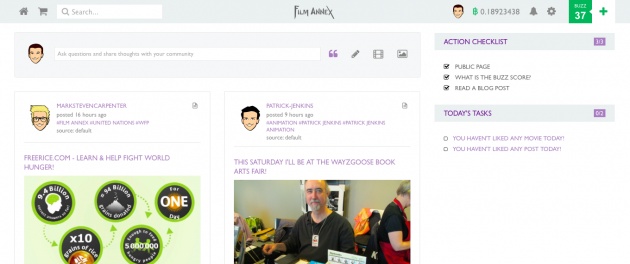 However, there are still somethings about the site that are confusing and that is mainly how I and everybody else is being paid. I really like how I am paid in Bitcoins and my experience with Bitcoin is fine. However the main thing that confuses me is how much Bitcoin I have. Right now (as I write this blog) on my home page it says that I have 0.189 Bitcoin. However when I go to buy a $50 Amazon Gift Card for 0.13 Bitcoin (through filmannex.com/shop) I am not able to purchase one because the revenues from the advertisement companies have not transferred over to my account. In my opinion, the number that is at the top of my homepage should be the total amount of Bitcoin that I fiscally have.
With all this being said FilmAnnex has made some incredible improvements over the past couple of years and I cannot wait to continue to use it into the future.