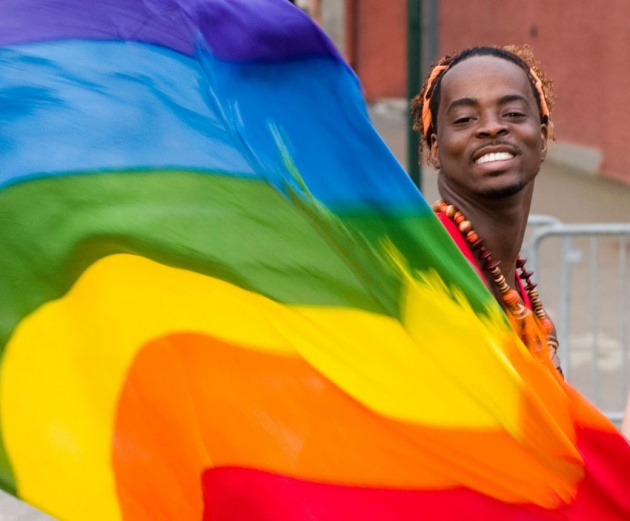 "Some complain that I'm pushing for 'new rights' or 'special rights' for lesbian, gay, bisexual and transgender people. But there is nothing new or special about the right to life and security of person, the right to freedom from discrimination. These and other rights are universal… enshrined in international law but denied to many of our fellow human beings simply because of their sexual orientation or gender identity," asserts UN High Commissioner for Human Rights, Navi Pillay marking the International Day Against Homophobia.
Still Criminalized in Large Number of States:
This is not an officially observed UN day though as such are decreed by the UN General Assembly or designated by UN specialized agencies. Many UN member states continue to criminalize homosexual/lesbian behavior. Nonetheless, Ms. Pillay has taken May 17 as an opportunity to make the case for genuine equality for LGBT people, particularly to call for an end to discriminatory laws. Around 80 countries, territories and areas still have laws that criminalize same-sex relations between consenting adults according to the OHCHR. Ms. Pillay emphasized: "We cannot let these abuses stand. We know what needs to be done. States must repeal discriminatory laws and ban discriminatory practices: punish violence and hatred… not love."
An Evolution of both Personal & Official Position:
UNSG Ban Ki-moon joined Ms. Pillay to call upon on States to tackle violence against LGBT people, decriminalize consensual same-sex relationships, ban discrimination and educate the public – and he "supports the High Commissioner's message: 'We are all human and we all deserve the same rights." Mr. Ban's Spokesperson offered that the SG's is distressed by discrimination in employment, education and healthcare against LGBT that they may even be abused and disowned by their own families."He is outraged that they are singled out for physical attack, even murder. And he has called for a repeal of laws, now on the books in 76 countries, that criminalize loving relationships between people of the same sex."
I had personally witnessed SG Ban speak of how his perspective on LGBT people had evolved. As he described it he went from not talking about it to understanding it in the full human context and as part of his responsibility. In 2010, he lauded the "courageous" decision by President Bingu wa Mutharika of Malawi to pardon a gay couple who had been sentenced to 14 years in prison, and, more recently, he stressed the need to ensure the rights of LGBT people during a visit to Zambia.
Criminalizing LGBT Undermines Battle Against HIV/AIDS:
The head of UNAIDS, the lead United Nations agency dealing with the global HIV/AIDS response, said the laws are serious barriers to an effective AIDS response and are driving LGBT people underground where they cannot access life-saving services. "A society's value should not be based on money or power. It must be measured by the way it values people, regardless of their sexual orientation or social status. A prosperous society is one that ensures inclusiveness and respects all people," said UNAIDS' Executive Director, Michel Sidibé. "To our gay, lesbian, bisexual and transgender friends, UNAIDS stands with you."Also See our Film for Blog - "Homophobia, International Day Against - 2011"
Ambassador Muhamed Sacirbey - FOLOW mo @MuhamedSacirbey

Facebook-Become a Fan at "Diplomatically Incorrect"







Twitter – Follow us @DiplomaticallyX







See more at our Popular Video Blogs & Current News Event Articles – www.diplomaticallyincorrect.org