Life As A Driller (Part 1)
Image Source: kneelyrac via facebook
Hi Guys!
This is my first blog here in Bitlanders and the very first blog I ever made! I'm going to divide this topic into three as this will be about my journey to become a snappy driller. This is quite long to be bombarded in just one blog.
Now, first things first:
WHAT IS EXHIBITION DRILL?
Exhibition drill is a variant of drill that involves complex marching sequences which usually deviate from drill used in the course of ordinary parades. Teams performing exhibition drill are often affiliated with military units, but the scope of exhibition drill is not limited to military drill teams.

Source: Wikipedia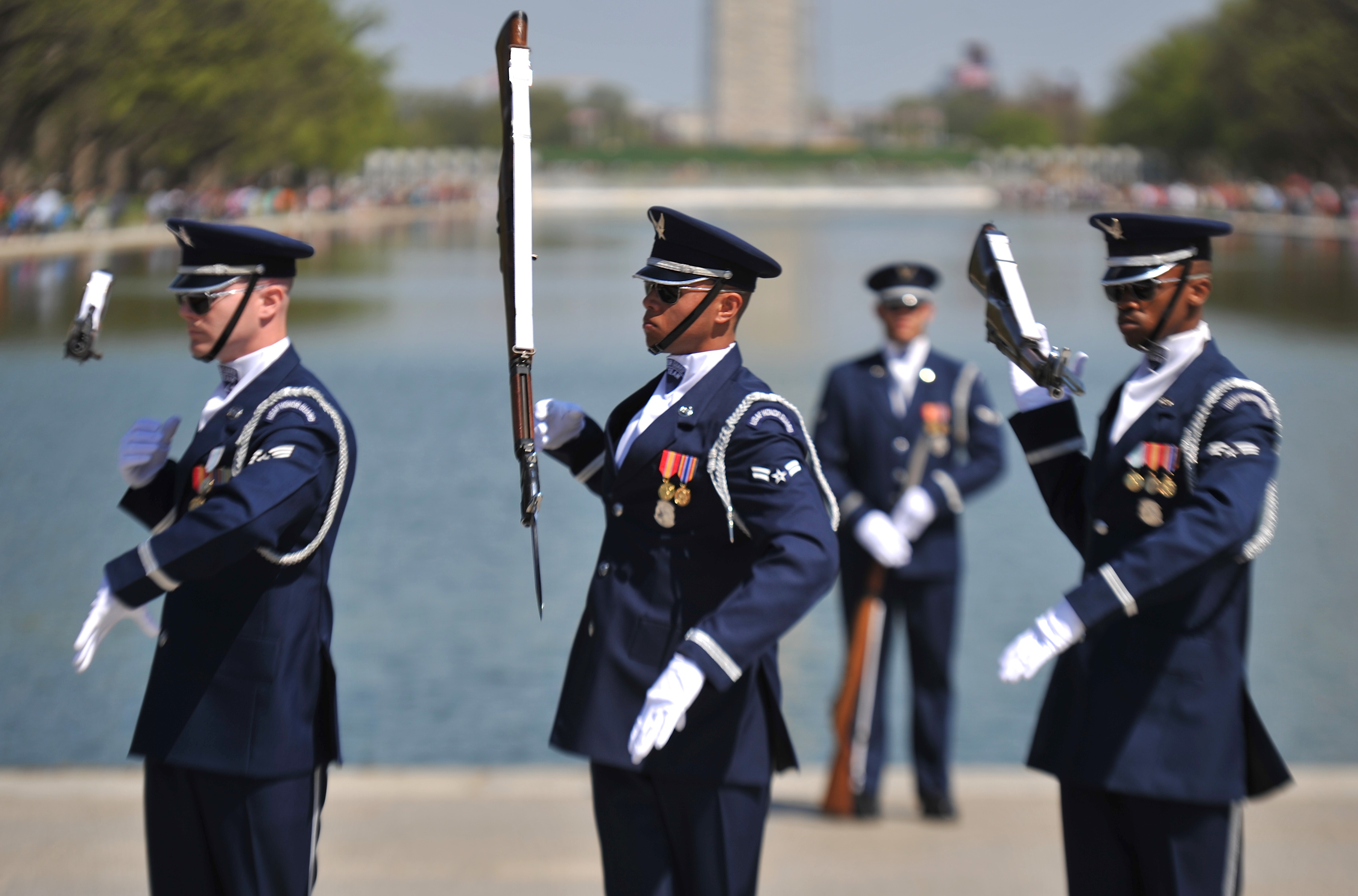 Image Source: afdw.af.mil
WHAT IS A SILENT DRILL?
Silent Drill is mostly composed of 45-60 rifle men in 1-2 platoons excluding the staffs; the team must perform a unique and precise series, routines and marching series. The organizers will be the one who will give the rules and guidelines for the said event. Creating edible sound while performing is prohibited such that only snare drum and bass drum are allowed to do so and only these 2 instruments will be used during the competition. Drillers have a minimum of 18 minutes and maximum of 25 minutes to perform excluding the 5-10 minutes of entrance and exit of the team, and the team must present a dance routine for at least 2-5 minutes as well. - goiinmary
THE TRAINING
The purpose of training is to tighten up the slack, toughen the body, and polish the spirit.
- Morihei Ueshiba

Source: brainyquote.com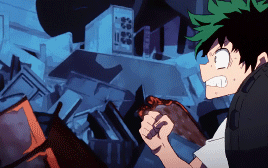 Image Source: aminoapps.com
Before we became a driller, a lot of exercises and training to do first before our commandant commands that our practice session will begin. Our training began on July 31, 2017, eight o' clock in the evening; it was the only time of the day where we had no classes already. However, in every Friday, we had our early practice that starts either at five in the afternoon or six in the evening. The dress code was imposed every Friday such that our top should be color black.
Image Source: Kris Mikko Honcada via Facebook
As what I have said earlier, there's a lot of training and exercise we did like to run in our school's ground for at least 3-5 lapses, 40 pushups using knuckle, 40-50 jumping jacks, 30 bicycle crunches, 30 cycling crunch, 30 mountain climbing and we did that in a military count. Failure to do so or by doing it in an incorrect way, they automatically added a number to your punishment.
Video Source: Live Anabolic via Youtube
Then, we had our water break for at least 5-10 minutes and the practice resumed again. We needed our gloves and the rifle before entering the platoon. And of course, we need to tuck in our t-shirts just to look appropriate otherwise we will become a punching bag since either of the commandant or the drill staffs will punch our upper stomach. It was painful by the way! Then, as to satisfy their eyes by making us look dirty, the upper class would want us to shake unto the ground.
Moreover, house rules were set that if any of us would have 3 accumulative absences, then he or she will automatically be dropped out in the platoon.
THE CHALLENGE
To be a champion, I think you have to see the big picture. It's not about winning and losing; it's about every day hard work and about thriving on a challenge. It's about embracing the pain that you'll experience at the end of a race and not being afraid. I think people think too hard and get afraid of a certain challenge.

- Summer Sanders

Source: brainyquote.com
Honestly speaking, it was really hard for us to be a driller since we are all criminology students. It was so hard to keep the arrangement of being a student at daytime then drillers at nighttime. We were exhausted from the training but we also need to catch up on our studies as well. For that matter, out of seven days a week, we only got to rest on Sunday and then study and practice from Monday to Saturday!
At eight, practice will start and for those drillers whose classes end seven, they can eat before the said call time. But, for those students whose classes ends at eight thirty in the evening, they were given consideration as to not pressure them in their studies but they were not exempted for the daily exercises before the practice.
Image Source: tumblr.com
I voluntary joined and be part of the drillers without any knowledge or background of it. Even spinning the rifle was very new to me but because some of my friends happened to be an old drillers they help us who's newbie for this so they kept teaching and cheering us while I'm practicing until I know how to spin a rifle in a couple of days; even when I'm at home I kept on practicing so that I can master.
Image Source: gifrific.com
Committing a mistake in our routine like dropping your rifle is a big no-no! If such thing happens, we have to do pushups for at least 10-20 counts. Since our school is located in Iligan City, we also had to follow the rules declared due to Martial Law. Iligan City is a neighboring city of Marawi City.
Curfew starts at eleven pm and ends at four am. During weekdays, we had to practice a minimum of one hour and the maximum of two hours excluding the daily exercises. On the first few weeks, our commandant dismissed us not earlier than nine pm but not later than nine thirty. But, as the number of days before the date of the competition slowly decreases, we were dismissed ten thirty pm.
It was hard to go home at that hour because of the curfew. There were no jeepneys at that time. Then some of the drillers, including myself, live a bit far from the school. The only available means of transportation is 'habal-habal' which is a motorcycle with a rate four times higher than the regular fare of a jeepney. And there's this electric 3-wheeled vehicle which we call here as Racal with an expensive rate as well. But since my father retired already, he always traveled every night just to get me and my sister, kneelyrac, who was working on her second job late at night. Father would get me first then we traveled for just a couple of minutes to get my sister, too.
Image Source: news.abs-cbn.com
However, it was opposite to my fellow drillers. They don't have a choice but to ride a motorcycle or a racal that gave hole to their wallet or else they will not be able to go home before curfew hours. But if the odds are with them, there are other jeepney drivers who will wait till ten o' clock in the evening.
Image Source: news.abs-cbn.com
HARD WORK WELL PAID
A dream doesn't become reality through magic; it takes sweat, determination and hard work.
- Colin Powell

Source: brainyquote.com
Two weeks had passed; newbies like me can't catch up at the speed on how fast is the beat of the bass and snare drum. We always tend to forget the next series or routine so one of our staffs at our department and our commandant decided to have a screening for newbies. Thanks to God I passed the screening where I thought I will fail since I am guilty as well in forgetting the marching series and the routine.
Image Source: quotespill.com
On that night as well, I was a bit emotional with my friends because one had passed but the other one did not. It was very sad that some of them didn't pass but eager to join the competition yet those passed quitted.
With that, the number of drillers decreases exponentially, from 60 riflemen to 45 riflemen in one platoon. Those 45 riflemen were the official driller for the said Silent Drill Competition, including myself. After the screening, our commandant still announced that freshmen were still under observation. I don't want to waste such opportunity so I even worked harder just to maintain the spot where I am standing.
Image Source: Kriss Mico Honcada via Facebook
So, I'm going to end this blog with a video of Iligan Capitol College performance held in Camp Evangelista at Cagayan de Oro City.
Video Source: Paulizze Go via Youtube
Till next blog guys!
GOIINMARY at your service!
Up Next: The Second Challenge