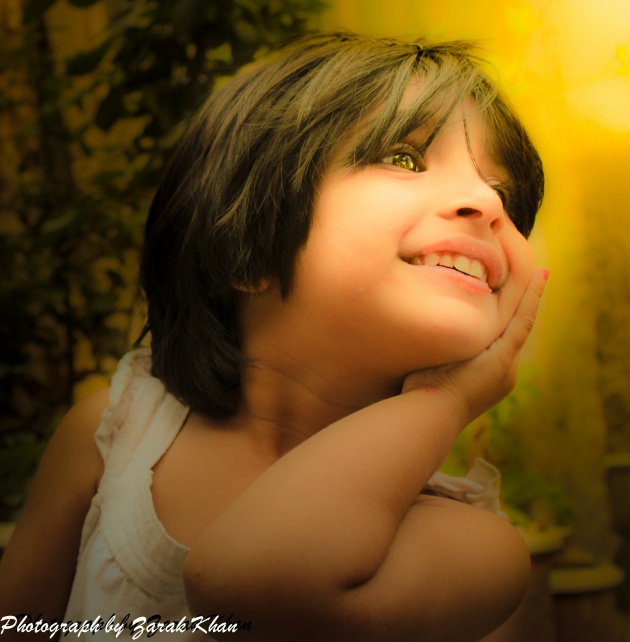 If you want to capture some good photographs always keep your camera with you, where ever you go, you never know what you can find on the way!
My cousin was showing us her acting skills, just a 3 year old kid and this is shot i captured of her! I am glad i had my camera with me, i could capture the innocence and the happiness in her eyes!
Now coming to the processing of the photo which a lot of people want to know, i am going to explain it in steps:
1: Increased the highlights of the photo.
2: Increasing the exposure of the eyes with brush tool and dodge tool.
3: reducing the overall exposure of the photo and highlighted the face and the area above that with the eraser tool.
4: Using blur filter to reduce the clarity of the skin and changing the blend mode to soft light.
5: used photo filter of yellow color to change the color of the photo to give it a little warm look
6: put my watermark and the photo is ready.
Thank you for reading.