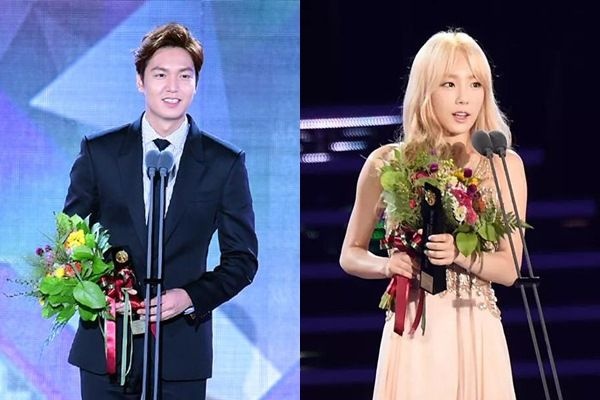 The awards show drama titled 'Seoul Drama Awards 2015' has announced the names of winners.
'Seoul Drama Awards 2015' was held on the evening of 10 September 2015, which included a total of 212 nominations drama coming from 44 countries.
Through these awards, tvN drama 'Misaeng' managed to get the highest award among other Korean dramas. As for the main award, won by German drama titled "Naked Among Wolves'.
There was also a winner that comes from Korean actor Lee Min Ho's call and Lee Jun Ki, even members of SNSD, Taeyeon also received the award for best OST.
Grand Prize - Naked Among Wolves (Germany)
Best Long Drama - Open Your Eyes (Angola)
Best Mini Series - Misaeng (Korea)
Best Short Drama - The Good Sister (Canada)
Best Actor - Engin Akyurek (Turkey)
Best Actress - Simona Stašová (Czech Republic)
Special Jury selections - Deng Xiaoping (China), Home Away From Home (Taiwan), The American Letters (Czech Republic)
Recent Trends award - Marco Polo (USA), Chosen (USA)
Big Star tribute Asia - Odagiri Joe (Japan), Wallace Chung (China), Ariel Lin (Taiwan), Chen Bolin (Taiwan)
Anniversary awards 10 - PD Lee Byung Hoon (Korea), Lee Young Ae (Korea), Lee Min Ho (Korea)
Asia Star award - Zhang Han (China), Aaron Yan (Taiwan), Kamiki Ryunosuke (Japan)
Popularity award of Mango TV - Lee Min Ho (Korea), Chu Ja Hyun (Korea), The One (Korea)
Special Invitation - Shinya Shokudo Season 3 (Japan)
Hallyu Drama Actress award - Hwang Jung Eum (Kill Me, Heal Me)
Hallyu Drama Actor Award - Lee Junki (The Joseon Gunman)
Hallyu Drama OST award - SNSD Taeyeon
Big Drama Hallyu awards - Kill Me, Heal Me
Best Hallyu Drama award - Joseon and Pinocchio Gunman