Earning money is not that easy. I have my full-time job as a University Researcher but with all the responsibilities I need to face, the money I earn on that job alone is not enough. With that, I decided to apply for an online job. Financially speaking, it really helped me but the downside was, it's eating all my energy and my social life for the whole week. After my 8:00 AM to 5:00 PM duty hours as a researcher, I had a one-hour break and then proceed to my 4-hour online job. On weekends, I had to write 6-10 articles because I couldn't do it on weekdays. There was no time for me-time so I decided to stop it.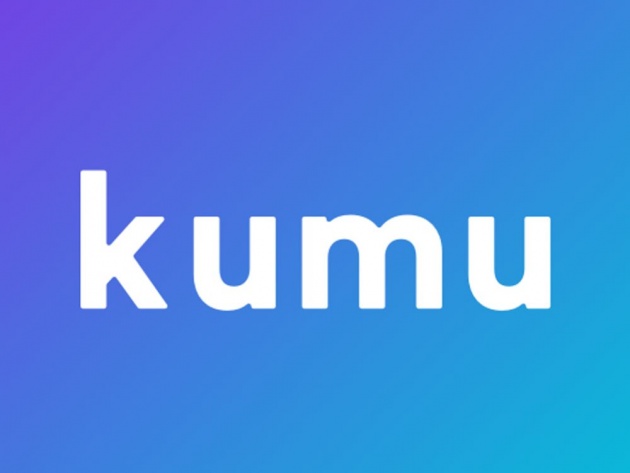 Image Credits: Kumu Facebook
A few months later, I discovered Bitlanders in October 2017 through my sister @goiinmary. That was my starting month of earning online in a very flexible manner without bosses to reprimand you. The next month, I joined another blogging platform, Steemit, that pays same with Bitlanders. Then it was followed by joining in airdrop and bounty campaign and other social media platform. Amidst the numbers, I joined to and fro, I still got a chance to have some fun, watch American and Korean TV Series and anime, read books, and go to the gym every night on weekdays. I learn and realize that it's not about earning money alone but, it's earning and at the same time learning and have a little bit of fun.
So if you are wondering why I'm having a little bit of a flashback on this blog is because I'll be sharing with you again another mobile application that pays real money. No cryptocurrency involve. I discovered two of which the first one, I already did a blog, Paydro. And for this blog, I will be sharing you with another mobile application, Kumu, but it's more than just playing a live trivia game show. Before jumping to the part of how to earn money in Kumu, let's first learn what Kumu is.
What is Kumu?
Our Voices. Our Stories. Our Platform
Video Credits: Kumu via Youtube
Kumu is a free mobile application playground both available both in App Store and Google Play. Its name is derived from the Filipino word, "Kumusta" or "How Are You?". This app was launched in August 2018 and still in Beta Testing. The app is intended for Filipinos around the globe which provides live stream shows, messaging, group chats, video calls, voice calls, and game shows.
Kumu is like the other social media platform like youtube where you can do live videos or facebook where you can post status, pictures or videos, and follow some of your friends or well-known Kumu users. Messaging App like Messenger, Kik, Line or WeChat, has their own stickers and same goes to Kumu. It has sticker characters that are relatable to every Filipino like stickers accompanied by funny words. Moreover, it has different kind of communities you can choose and then interact with the other members in the community.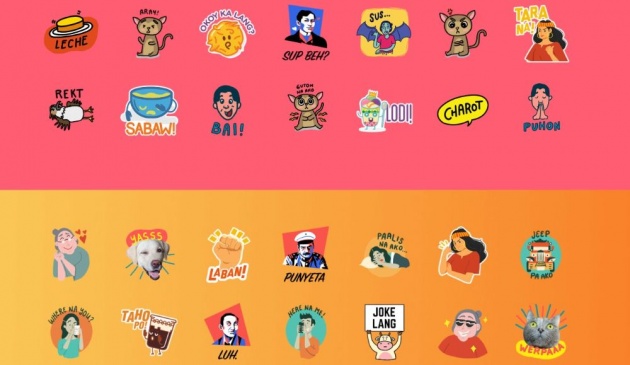 Available stickers in Kumu App
Image Credits: A screenshot in KumuPH website
How to earn in Kumu?
1. Livestream
These days, live streaming has been one of the popular ways to earn money and every Kumu users have the privilege to do so. You can do anything under the sun. You can share stories, the places you're in right now, do some stuff like singing or dancing or conduct a live stream review for the game show, which I will discuss to you after this. Whenever there is a game scheduled for the day, Kumu users tend to do a live stream that tackles the category for the day. In this way, you earn through live streaming plus you are able to study while doing so.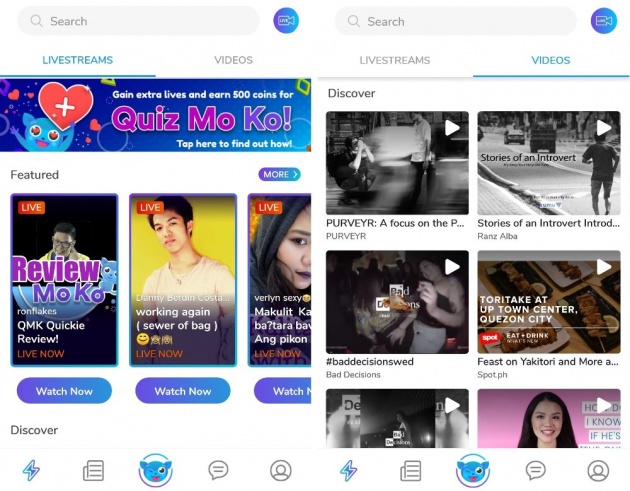 Image Credits: Caryl Keen via Screenshot in Kumu App
How to earn in Live Streaming?
In youtube, a user must reach a certain number of followers and viewers to earn money from their videos or their live videos. Same goes to Twitch, a streaming app for gamers, where gamers would give a small amount to attract viewers so that they will achieve the target viewers for their live stream.
But, in Kumu, there are no requirements needed, no minimum number of viewers needed. Yes, you need viewers but even if you don't have a thousand viewers, it is still okay as long as the viewers are generous enough to give you virtual gifts which are convertible to cash
What are Virtual Gifts?
Image Credits: Philippine Primer
In order for the viewers to give the streamer virtual gifts, they must have coins. Coins are used to buy virtual gifts. Coins can either be purchased or earned through referral. For each referral, you and your friend will each earn a 500 coins bonus.
When you receive virtual gifts from your live stream, your earnings are tracked in diamonds. You need to reach the minimum balance of 50,000 diamonds to cash out which is equivalent to Php 1000. Thus, you have to stream more videos to easily reach the minimum requirement for withdrawal.
Note that, the moderators are monitoring those who are live streaming. Inappropriate actions will be banned in the app.
Click the link for further details, "How To Live Stream In Kumu?"
2. Play the Live Game Show

Image Credits: Caryl Keen via Screenshot in Kumu App
There are several live game show in Kumu. Each game has a different day and time schedule to avoid such conflict. The winning pot which is in Philippine Peso depends upon the company or the sponsor of the week.
What are the Live Game Shows in the Kumu?
1. Pinoys Doing Stuffs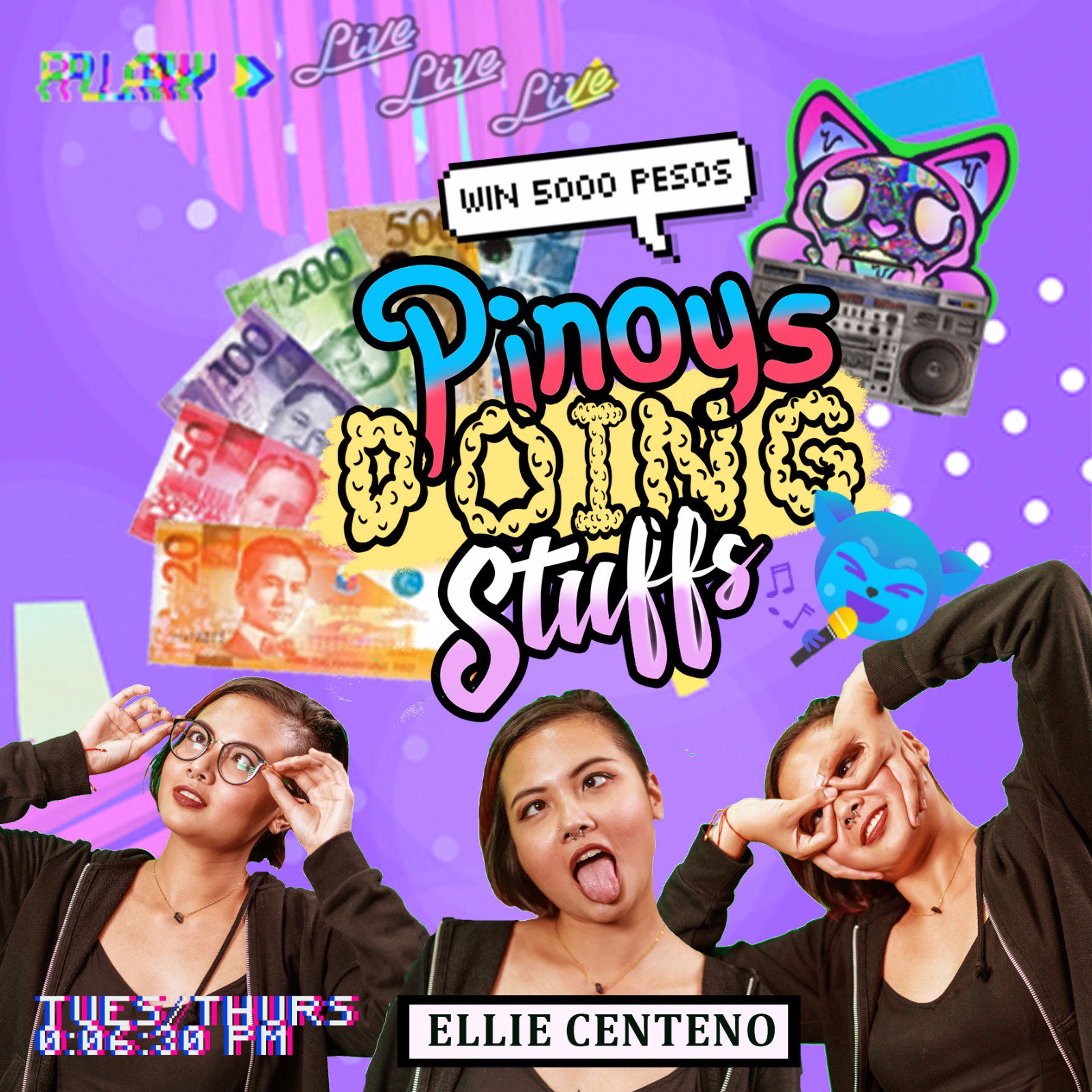 Image Credits: Kumu Twitter
In this game, the host will instruct the viewers to do such things and whoever sends a message that he or she is ready to do it will have the privilege to have a live video with the host herself. The schedule is every Tuesdays and Thursdays and the time at 6:30 PM. The winning pot is Php 5,000.
I haven't joined this game because the last time I entered the game room, the task was to put an underwear, brief to be exact, on your head and the first player to send a selfie to the host is the winner. I couldn't do such things so I decided not to join in this game show.
2. The Nosebleed Show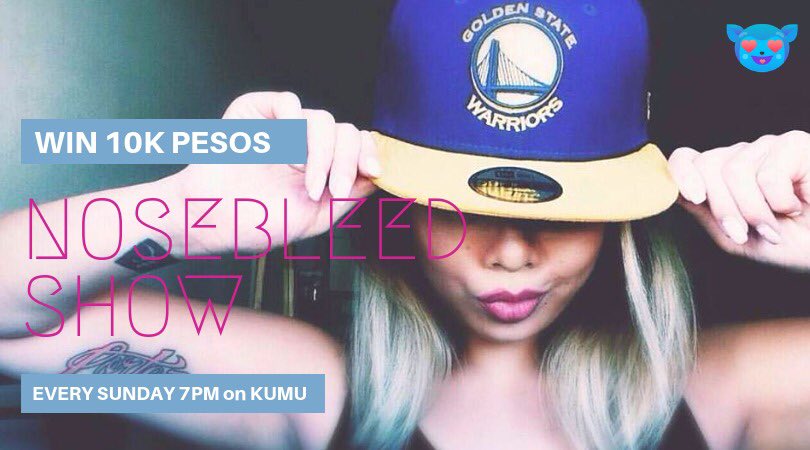 Image Credits: Kumu Twitter
This game show is just recently added in Kumu. It is scheduled every Sunday at 7:00 PM. It is named as Nosebleed Show since the language used by the two hosts is English. Metaphorically and jokingly, it means that the person tends to nosebleed when the person he's talking to speaks in English because he can't totally understand what he is talking about.
The winning prize is Php10,000. If there are multiple winners, the pot money will be divided equally. Five questions will be asked in multiple choice. It will pop up to your screen and you will be given 10 seconds to answer them correctly.
3. Quiz Mo Ko!
The highlight of Kumu would be this game show, the Quiz Mo Ko! Every Monday, Wednesday and Friday, the game will start at 8:30 in the evening with the lively game master, Maui Manalo. The questions will pop up to your screen. Same with the Nosebleed Show, you will be given 10 seconds to read the questions and select the correct answer. Once you are late and miss the first question, you are automatically a spectator of the game.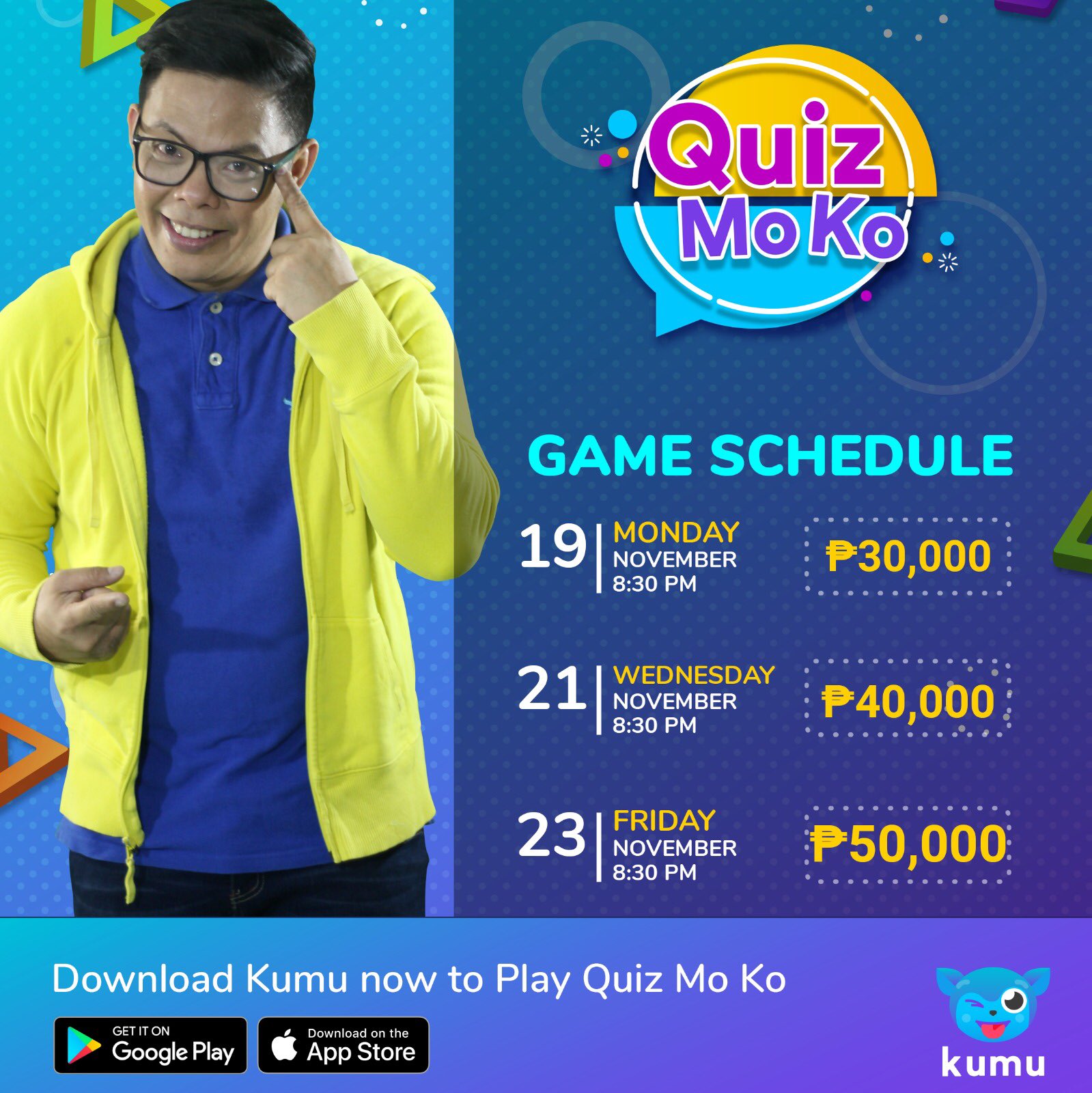 Image Credits: Kumu Twitter
There are 10 questions per game which are categorized into three levels: the Easy, Moderate and Difficult round. You can win from Php 10,000 up to Php 100,000. The pot money per week will depend upon the company or the sponsor of the week. If there are multiple winners remain, the pot money will be divided equally to the number of winners of the such game.
If you answer the question incorrectly, you can still join the game by using your extra rice. Extra rice is your extra life of the game. You can only use one extra rice per game and you can never use it in the last question. Every game has a different theme. Kumu has a Twitter account where it will announce the theme of the game.
Video Credits: Kumu via Youtube
How To Earn An Extra Rice?
1. Invite your friends.
One way of spreading the news about Kumu is to invite your friends. By inviting your friend, you will be rewarded an extra rice and your friend as well will be given an extra rice too.
2. Retweet The Tweet!
Kumu has a Twitter account. If you have a Twitter, might as well follow their account for more updates. Every scheduled day of the Quiz Mo Ko game, Monday, Wednesday and Friday, their twitter account will give you a task to retweet their tweet before 5:00 PM with your username on it. Once you have done the task, you will be given an extra rice for your complying it.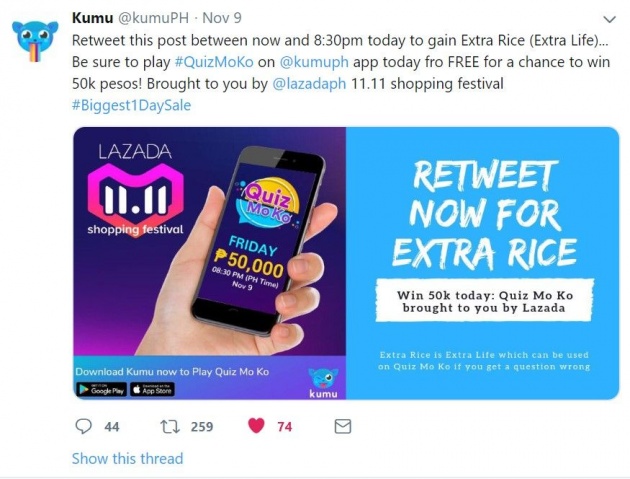 Image Credits: A Screenshot In Kumu Twitter Account
3. Be a Keyboard Warrior!
Quiz Mo Ko Game starts at 8:30 PM. There are instances that before the proper game begins, the game master Maui, will ask you to type something. The first 10 or 20 players who will type correctly what he's asking for will receive an extra rice!
4. Join a Live Game Show!
There two kinds of a game show in Kumu. One, a game show with a real cash prize. Second, a game show that rewards extra rice to the winners. One of these is the Brain Game. Schedules for the Brain Game is every Tuesday, Thursday and Saturday, 7:00 in the evening.
There are several games that I failed to remember but, worry not, since the mobile app will never fail to notify you whenever there is a game show or a live stream currently happening in Kumu.
How To Withdraw The Money?
Cash-out requests will take up to 3-5 business days through any of these two options:
1. For the Philippine and International users
You can receive your cash prize through your Paypal account with a 2% fee. From your Paypal account, you can withdraw it via bank account, Visa card, PayMaya or GCash.
2. For the Philippine users only.
You can pick up your earnings at any nearest LBC Express via Ayannah. Ayannah cashout fees vary according to the amount of money sent and it starts at Php 23.00.
Didn't win in Paydro but lucky enough to win in Kumu.
Image Credits: Caryl Keen via Screenshot in Kumu App
On the last note,
Compared to Paydro Live, I must admit that Kumu's Quiz Mo Ko is easier to win than Paydro. But, the downside is that Kumu is prone to lagging issues. Mobile data is not enough, unlike Paydro Live. So if you want to play to any of their Live Game Show, better look for a place with a fast and stable internet connection.
If you want to join, learn and have some fun with Kumu app, download the mobile app and use my referral code: kneelyrac to earn extra rice and 500 coins bonus.
If you have further questions, you can either message me and I'll try to answer it or just check the FAQs of Kumu.
Follow Kumu's social media accounts:
Facebook, Instagram, Twitter & Youtube
Website: Kumu
Don't forget to use my referral code: kneelyrac
Read also: A Live Game Show Where You Can Win Real Money!
For more blogs, click the link below
☀☀☀
Written By:
Caryl Keen
☀☀☀
2018, All Rights Reserved