Some friends asked me days ago how could I have so much stuff on my iPhone, even with a memory of 32GB that's far from enough. Well, I explained them that i use mostly clouds for my "stuff" and i was amazed by the fact that they knew very few of them and almost nothing of how to use them, so I decided to make a little cloud/app tutorial explaining how to use them and which clouds to use.
First of all, what is a cloud? Ok, basically and in a easy way to say, a cloud is a virtual pen where you can stock files and access/download them on any device with internet, most of the clouds offers free GB forever upon registration, so basically you'll have a pen online (obviously protected by your password) for eternity.
Now, the best services. DROPBOX is definitelly the most known, I use it mostly to synchronize the photos I take with my phone, with my computer, so each time i take a pic it makes a back-up to DropBox automatically. They start by giving you 4GB free and will raise with your activity.
Next, GOOGLE DRIVE. Well, this one is well known and they are quite generous with their 15GB free. This one I use for music because I can synchronize it with MUSICLOUD and listen to any mp3 that I have in the cloud even offline.
More, BOX, from Sony. They offer you 50GB if you register with a Sony phone and 10GB free with any other. I started my account with a SonyEricsson phone so I have 50GB and use it only for the photo collection as a back-up.
ONE DRIVE, of course, always present because it's Microsoft and used for any kind of .pdf file or books, not much but always good to keep. They offer 15GB which is more than a good reason!
4SHARED, great to upload and share images, they offer 10GB which is more than enough to keep the images I use on my Facebook and Pinterest pages.
Another big one is, as the name says, MEGA. They simply offer 50GB where you can put whatever you want and listen/see even offline too.
COPY CLOUD is another great service that offers 15GB and offering as many possibilities as DROPBOX, an excellent cloud to use everyday.
The well know MEDIAFIRE also offers another 15GB and we can even start it directly with Facebook, I use it a lot to share stuff, it's quite fast.
And at last but not least, SOUNDCLOUD!!! For those, as me, that love music, this one is a cloud and at the same time a social music network where you can find almost everything known...and unknown.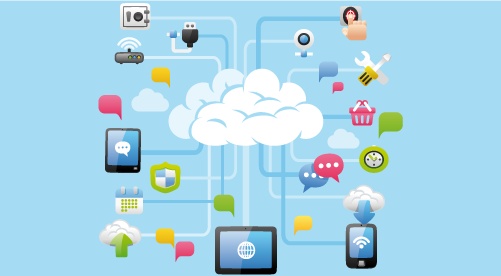 And that's it, just remember that you have to register in each one and synchronize them between your computer and your phone so you have to install each on the computer and then download the app on the phone. And that's how suddenly you have about 200GB on your phone instead of 32GB. ;)
Hope it helps.