Recently I was invited to dine with my friend's parents at their house. They are mid-age Russians, who is still reading Russian press and watching Russian TV. When I came, TV in the kitchen was on, and I found it interesting to have a look at what they are feeding a crowd with.
Normally, Russian national TV channels are weak and stupid, all they show you is adapted news, and all kinds of activities with the local celebrities, like "dance with the stars', "circus with the stars", "stars on ice rink" etc. But that day there was a very-very nice show about famous Russian travelers and explorers with a bit of history, geography and adventures. We watched it with a great interest, in silence. Firstly, I noticed, that there were no ad break, which was strange, because usually it is like 5 minutes show - 3 minute ads... But then, right in the middle of the show, they interrupted it with something like "breaking news", 5 SECONDS, literary, 5 seconds of burning Ukraine with the reminding of the war. It was like "meanwhile in Ukraine". "Hey people! There is a war in Ukraine currently, don't forget!" And then the show went on...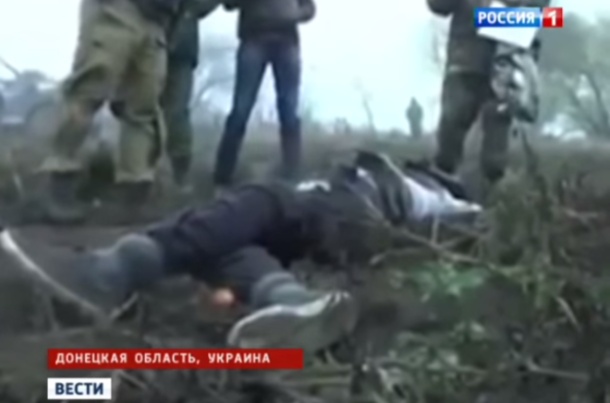 For a couple of seconds, we stared at the screen waiting for some explanations. But nothing happened, that nice show just went on. Friend's parents said, that it became usual for the national channels. They do it all the time now. And this is scary. It works like 25th cadre, they just zombie us with that "war".
American propaganda is not that aggressive, but not better for sure. I went to the gym in the morning - and I watch TV only at my cardio machines - and I was watching CNN news for about 1,5 hours. Of course, they were saying their American-democratic things. But what really annoyed me, while broadcasting the UN session, they showed only American ambassador's speech. No Netherlands, Malaysia or Ukraine speakers. Only American "Russia must end this war!" Really, who cares what the Ukrainian and Russian presidents say? We will be live broadcasting Obama speech! Who is the most important person in the Russian/Ukrainian/Netherlands/Malaysian conflict? Of course, it's Obama. God, bless... You. Bless you, CNN. That was a sneeze for me, but not a news report.