Right now, I am back here in Davao to go back to work. I actually have a lot of things that I miss about living in the province which lead me to write this blog. For me, I like it more living in the province. Want to know why? Oh no problem, in no time, I will be telling it to you. :) I will be telling you what I like about being in the province and being in the city.. But before that, let me show you these picture comparison of a city and a province :D
City is an inhabited place of greater size, population, or importance than a town or village

Credits: merriam-webster.com
(This is how the buildings look like in the city)
Image credits: www.zamboanga.com
The provinces are the parts of a country outside its capital or most important city.

Credits: dictionary.cambridge.org
(And this is how it looks like in the province)
Image credits: cnnphilippines.com
With the pictures being shown, I can understand that you'd probably want to say it is better in the city. But, there is just something beyond the looks of the place.
>> WHAT I LIKE MOST ABOUT LIVING IN THE PROVINCE <<
1. There is no traffic.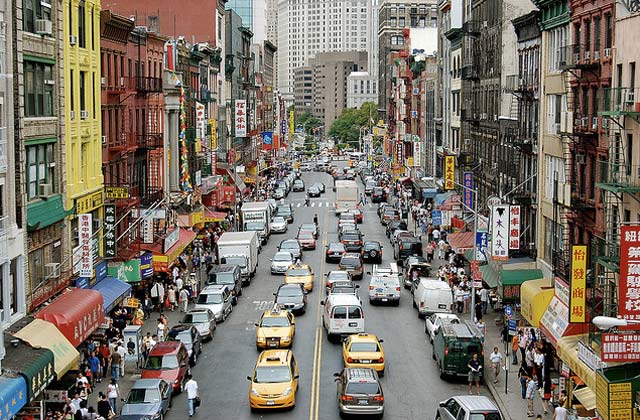 (This is how the traffic looks like in the city!)
Image credits: siliconangle.com
(And this is how the highway is in the province. Very smooth :D)
Image credits: Kara Santos via raveling-up.com
Earlier, I was in a hurry to go to Palawan Express because one of my buyers sent me money for her orders. I was in a hurry thinking that I might still be able to reach the cut off of LBC but, just my luck! When I rode in the jeep, traffic is just so bad. So, I ended up, not having to send her items to LBC because they are already closed. And there, I was thinking,
If only I am in the province right now, I might still be able to catch LBC before they closed because there, there is no traffic.
2. I always get lost in the city.
Image credits: forums.superherohype.com
This is so true! I don't know why. Of course I know how to read words. But to be honest, I don't know how to read maps. HAHA :D (Sssshhh.. Just don't tell anybody please.. LOL! :D) When I was taking the exam for the Licensure Exam, I really wanted to go to the examination place a day before the exam so I won't be lost on the exam day. But you want to know what happened? I GOT LOST! :D I literally got lost! My boyfriend was sending me maps so I will be able to find my way. But how will I be able to do that? I do not know how to read the map. HAHA :D So, it took me 4 or I guess 5 hours trying to find the school and trying to find my way back to our boarding house. And I end up not finding the school because I got tired. My boyfriend even joked and said,
You know what, I will be bringing you to the pet shop and buy you a microchip and put in your neck like a cat.
HAHA! :D To be honest, he always find the place first before I do even if he hasn't been here before and he is in the opposite side of the world. :D
3. It is warm in the province
Image credits: olsonfarlow.photoshelter.com
In the city, there are only few trees that you can see and there are a lot of cars that is why it is hotter in the city. In the province, it might get too hot sometimes but since there are a lot of trees, that is why it lessens the heat at most cases.
4. The cost of living in the city is so expensive.
Image credits: jollibee.com.ph
Or maybe, only those who don't have houses in the city can say that. Because, one of the things that made it expensive is because of the rent for the boarding house and also, the food! But for the transportation, it isn't too bad because it is only 8 pesos.
>> WHAT I LIKE IN THE CITY <<
1. More job opportunities.
Image credits: lpubatangas.edu.ph
If you are really looking for a job, it will be better for you to go to the city because here, there are a lot of job opportunities. You will never go wrong. In the province, it is just so hard to find a job. It is as hard as going through the hole of a needle. LOL!
2. There is no McDonald's and KFC in the province.
Image credits: mygoodplanet.com
Image credits: indiaretailing.com
I LOOOOOVVEEEE Mcdonald's and KFC. They are also two of the things I will be missing every time I go back to the province. But hey, they are actually starting to build a Mcdonald's branch in San Francisco. That is like 10 minute ride from our house. So, if Mcdonald's will already be there, it wouldn't be too bad at all.
Well, as you can see, I like it more in the province but, what can I do? I need to earn money so I will be needing a job that pays stable every month. That is why I am here. I just have to deal with it, I guess. But, I am actually planning to build a boutique in the province so I can also have extra income. :D
(This is how life is in the city)
Video credits: Danielle Marie Carolan via Youtube
(And this is how life is in the province :) )
Video credits: Wil Dasovich via Youtube
>>How about you guys? Do you like it better in the province or city? Let me know in the comment section down below. :D <<