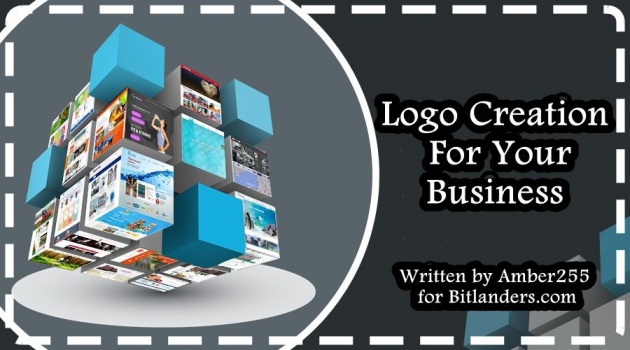 Logo Creation For Your Internet Business - Photo credit: creation by Amber255 via Bitlanders.com
Starting a business, the image is its vital part. This image is the logo that you will use on your website, in social media, and so on. The online image means everything or almost everything. Nowadays, when we buy online, we rely on company image, although in the past we would have used combinations of sight and other senses, such as touch or odor. So, let's talk about how to create an appropriate company logo.
For a new or existing company, to distinguish from many other companies helps not only the service provided, its distinctive features or its reputation but the company logo too.

A logo (abbreviation of logotype) is a graphic mark, emblem, or symbol used to aid and promote public identification and recognition.

Credit: en.wikipedia.org
A logo of a company is some kind of a symbol made up of images, letters or a combination of them that distinguish your business and all that is related to it in an eye-catching manner. The logo is also a way to create a positive and reliable first impression of your online business.
Imagine going to the store to see all the goods the same, with no packs, colors, and logos. Would you be able to choose a quality item or not? It can be said that the goods chose us, and not we choose the goods - the trademark and corporate identity help to reveal the values and attitudes of the company. In this way, we identify with certain products, products, and services. Look at Apple - although it's possible to buy better handsets, Steve Jobs's attitude, his values, has allowed the target audience to bind to the brand and buy products solely on the idea that the Apple brand and the company itself are promoting.
Sometimes, no matter what kind of ideas the company emits, the brands of the most famous companies, we assume, in itself, guarantee that the item is good and worth our money - such a value is born by a good logo. However, to create a logo, you need to put a lot of work.
Therefore, the choice of the right logo and its creation can be very important for your business growth and development.
How To Make A Logo Using A Free Logo Maker - Video credit: letsbuildwordpress via YouTube.com
The Importance Of The Company Logo
Creating logos is a topic worth paying attention for two reasons. First, the logo is an essential tool for visual communication. Secondly, it is useful to know the brand development trends for trademark makers and logotype customers. I'm glad that more and more executives understand that the brand and logo are different in scope, purpose, and meaning.
Logo and corporate identity are what you and your customers will see first. Brand value is a vital part of your current and future business success. The centerpiece of each great sign is the original idea and philosophy. If you know where you want to be seeking your goal and how you want to achieve it, the brand is the key.
It's like visual communication with the client - who you are, what your goals and values you declare. Your trade mark's logo can help you to become more recognizable.
The logo is a key element of a company's identity, the main purpose of which is to distinguish the competitors and establish a relationship with the company in the customer's mind.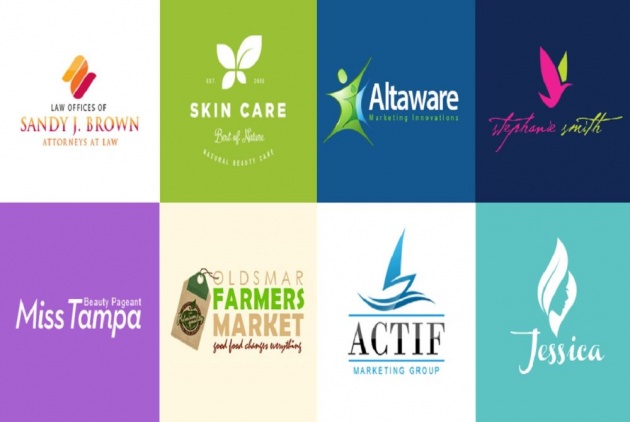 Logo design - Photo credit: twitter.com
For many years, the most famous companies in the world, such as Coca-Cola, BMW or Nike, have changed very little, so many casual people will even be able to portray the image of these companies from memory. The logos of these companies are absolutely minimal so that with coming new logos tendency, there is no need for update logo, just may change very slightly. But even being so minimal, these logos are able to stand out well from competitors and are easily memorizable by consumers in their subconscious.
Each company logo sends a message to the target audience in a visual language. The most important thing is that this message is organically developed from the company's activities, rather than being fancy. Properly designed logo, sends the same message to potential customers, what the company itself passes through its work, point of view, values, all its activities. The trouble is that graphic designers or agencies often get companies that ask to create a nice logo. Companies do not try to understand their competitors, target audience or other aspects, so designers themselves need to do this.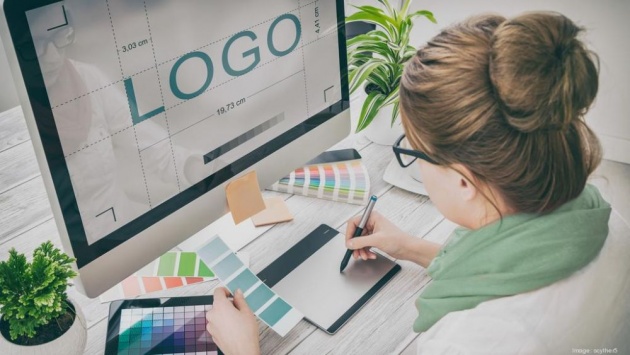 Company logo basics - Photo credit: twitter.com
The logo is an essential piece of corporate identity that follows your business from the starting source to success. The use of fonts, colors, style, and symbolism expresses your contact with your customers and the distinction among competitors, so the process of creating a logo is delicate both in terms of the creative and analytical part.
The logo and corporate identity shape the overall image that consumers create about the company. This makes up a significant part of the value of the company. It is necessary to clearly define the brand's position on the existing market, which can be done by reinforcing the message by creating the appropriate logo.
Logo Creation Tips
One of the key features that never fade from fashion is minimalism. This feature of the logos is characterized by cleanliness and harmony. Although these graphics elements should be very minimal, it is important that being very simple, they would also have something special, which makes them stand out. Think of the most recognizable brands - most are minimal but have some kind of detail that makes them stand out and are memorized. For example, Apple is a simple apple, but the marker makes this logo unique and memorable.
Frequent bad perception about logos by companies can lead to completely inappropriate solutions. Everyone often forgets one of the main features of a company's proper logo - to be aesthetic. There are many accents that create an aesthetic business image of the company, but it is worth emphasizing that logo design is one of the most important in this case. Obviously, the logo can have a very significant effect on the recognition and popularity of your business, so it's really worth it to invest in.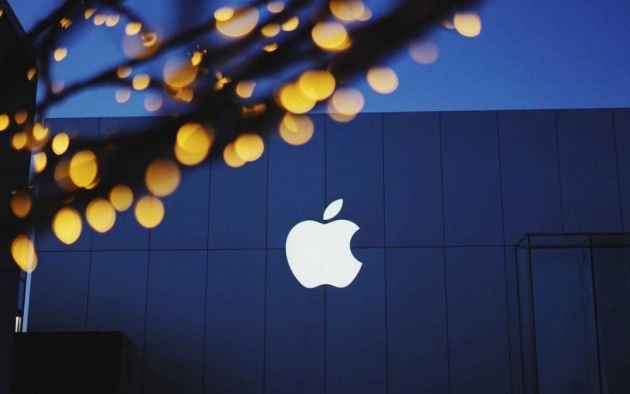 Logo creation tips - Photo credit: twitter.com
There are some logo creation tips on what should be the company logo:
■ Use the name of your company or product in the logo. We recognize the abstract logo of large companies only for long years of operation. Therefore, if your business is small or medium-sized, it's best to use the name. The title must be clear, easy to pronounce and memorable. The name creates the image of the company. Think well about what you are doing, how you want to present your business, what market you are going in, and what your potential customers are. So a well-chosen name contributes to the success of a company or product.
■ Avoid sophisticated logos. The guarantee of the success of the logo is simplicity, suitable for the target audience, and originality.
■ Business customers will not be charmed by gorgeous logos.
■ The logo does not need to use a lot of small details, which complicates not only its understanding but also the use in various formats. Small details can blend into one, obscure mass, and lose the core of the logo.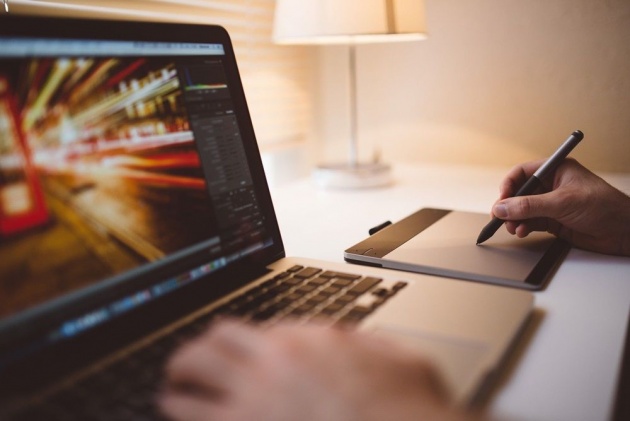 Create a logo for business - Photo credit: blog.indiefolio.com
■ Create an easy-to-understand logo. The essence of the logo is to make your product and service recognizable to customers. If your logo is hard to understand, it's unlikely that it will be memorable.
■ The logo does not require strong intellectual abilities. First of all, the logo must be clear and quickly perceived. When there are so much information and so little time, the bad logo will be the one that will force the customer to explore the logo for a long time and try to figure out what is there.
■ You do not need to start creating a logo unless you have a complete and consistent marketing plan. If you do not have a marketing plan, them even the most beautiful logo will not help. The logo must reflect the vision of your company, and what kind of message you want to translate to prospective clients.
■ Do not be lazy looking for a designer to create a logo. Creating a logo is essentially art, not science. Trust the logo design to a professional and reliable graphic designer. Choose a designer according to his works. You will have a great look at the designer's style, writing style, and options. When designing a logo, you need to have clear guidelines for what you want. The company's activities, goals, and aspirations must also be formulated and described. This is important because then the designer can portray your idea through the logo.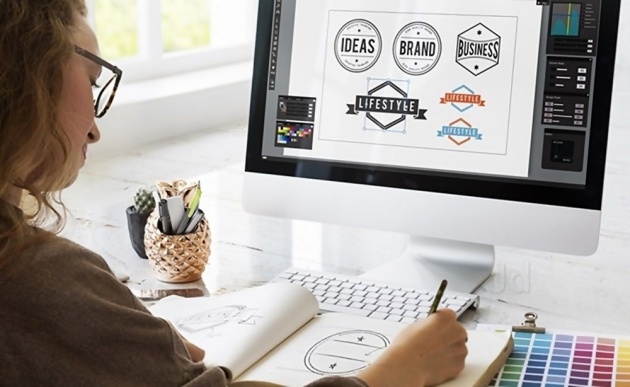 Logo for business - Photo credit: https: academy.wix.com
■ Do not start to improve your created logo. Even nine out of ten entrepreneurs are all looking to improve the logo, better distribute that time to other activities appropriately.
■ Avoid fashion logos. If you create a logo that is the latest in fashion, then it will inevitably need to be changed later. Changing the logo reduces visibility and message consistency.
■ Create a logo that can serve at least five years.
■ The logo must have a brand book. This description must describe the use of the logo in different backgrounds, monochrome usage, negative image, color codes, font size, the minimum size used, etc.
■ When designing a logo, you need to think about what's right for your target audience and about some of the national cultural aspects.
■ The logo must have some meaning. The association does not necessarily have to be very clear, but it must be substantiated why it is precisely such a logo.
Photoshop Tutorial | Logo Design - Video credit: Kaukab Yaseen via YouTube.com
Creating a logo, it is important:
■ Vector format.
■ Exact form.
■ Size. The logo should look good on big promotional items and posters.
■ Choice of colors. The logo must be clearly visible on both the white and black backgrounds. Therefore, you need to match the colors. Use a red, yellow, or yellow-colored tint to create a warm-tone logo. Do not use brilliant colors; it will only annoy the observer. Use the darker colors of gray, black or brown to create a more solid logo. So, the colors cause certain emotions to the surrounding, so be aware of what the emotions your logo can trigger. Green and pinkish colors work soothing, while red, orange, or yellow stimulate emotions and feelings.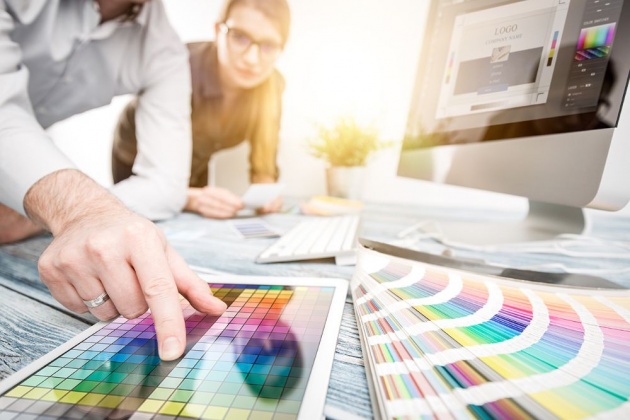 Logo Creation For Your Business - Photo credit: lakeprintingco.blogspot.com
■ Longevity. It is not advisable to create a logo that is associated with the logos of well-known companies. You will lose the logo originality and exclusivity.
■ Font. Avoid Popular Fonts. Make sure that even if the logo is reduced, its inscription will be visible and legible. Use only one font and one size. Otherwise, you will create a messed and unattractive logo.
So, there is simplicity in the design of the logo. Genius is what's easy. And whether it's nice or not, it's a matter of taste, because its awareness and beauty depend on its popularity.
The creation of logos starts with the search for an idea - the message your future logo will communicate. When this message is cleared up to a single word or phrase, only then begin to think how it can be visualized by looking for the appropriate symbol form, color, and font that matches. The modern logo is not just an attractive image, it must have something more - the idea - giving the logo a weight that helps keep it in mind. Only such a logo will create added value for the company and will form a unique, leading business image.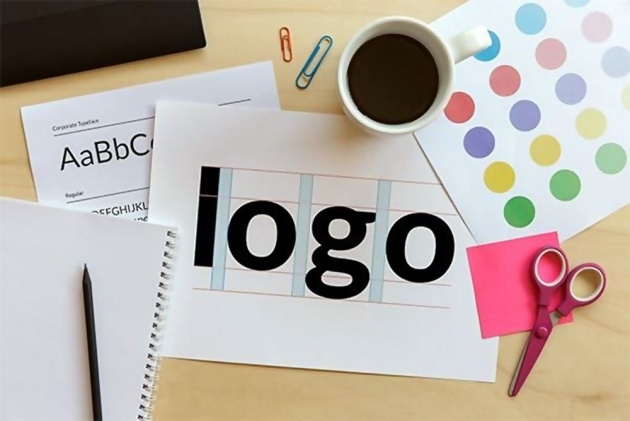 Logo design - Photo credit: qrimas.mozello.lt
The Impact Of Mobile Screens OnThe Creation Of Logos
Mobile screens have become the third place to spend time after home and work. Given the fact that 90% of all Facebook users are constantly connected with smartphones, it's clear that mobile screens are dominant. The facts prove how many people look at the world through the very small window in size that fits into the hand. It represents unavoidable changes in the design of websites and graphic elements - logos.
Less is more - this is the cornerstone of professional designers, which radiates simplicity in contemporary graphics. Simplicity (do not be confused with the poorness) gives the logos cleanness and leaves the audience with space for fantasy and interpretation. This simplicity is never tedious.
The sizes of the logos vary not only in the direction of simplicity but in size also. When designing a logo, it's important to see how the reduced version looks. Professional designers create different sizes in order to properly display their logos on mobile screens.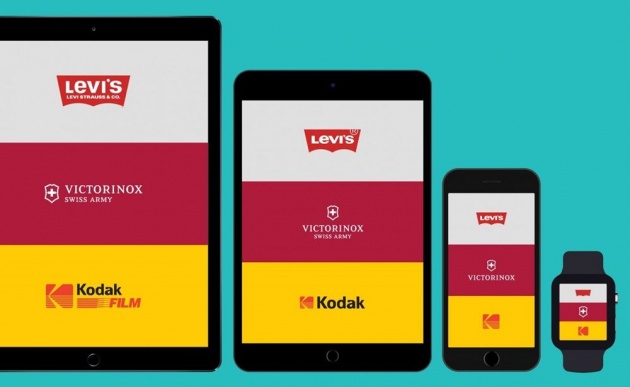 Company logo basics - Photo credit: fabrikbrands.com
On The Final Note
If you think to create a business and maintain it, you must first start with the creation of an image - the name, logo, website. A professional looking logo sends a message to the world that the company is serious. However, logo creation or logo design is not easy. So creating a name and logo is one of the first steps your business has in your marketing strategy.
It's important that graphic designers or agencies understand the need to circumvent short-term trends and tendencies so that they do not need to change the logo every year. The logo creation, the simplicity of forms, originality, the accuracy of the message - such things makes the logo a good and durable one.
Logo for business creation - Photo credit: wallpaper.istriku.site
However, achieving this result is both difficult, because each case is unique. In short, the good corporate logo task is to be exclusive, to be different, to have its face.
The representative logo is the path to success.
Logos and branding are so important. In a big part of the world, people cannot read French or English--but are great in remembering signs ― Karl Lagerfeld

Credit: goodreads.com
SUCCESS!!!
***************************************************************************************************
Thank you for stopping by and reading my blog.
2018, All Rights Reserved.
You are very welcome to join Bitlanders and share your valuable knowledge and opinion.
***************************************************************************************************