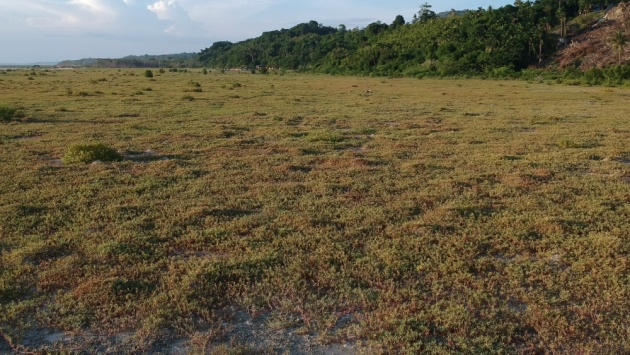 Image credits: Jean Beltran via bitLanders
Hyped by some Facebook videos and blog posts about a Coral Garden that had grown in the seabeds of Loon, Bohol, James and I went to see it for ourselves. Our plan was to just stay there for a few minutes, take videos, drone shots and go home. However, due to the lack of information about the right time to go check the location, we ended up wasting a whole day waiting for low tide.
Let me share to you how our Thursday went at Tangnan Loon, Bohol's Coral Garden.
En Route Tagbilaran City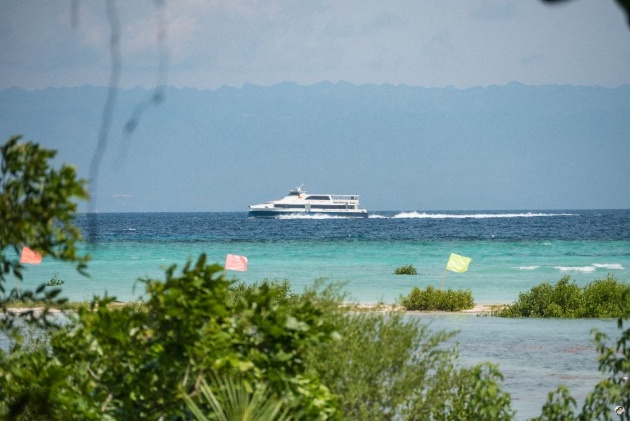 Image credits: Jean Beltran via bitLanders
One of the perks of working for a start-up company is that we can swap days of working and holidays. Last Tuesday was the Independence Day here in the Philippines, both James and I requested that we'll both work on Tuesday but take the holiday by Thursday because Friday was another holiday in celebration of the end of Ramadan. So we have a long weekend, gladly, both our companies had agreed.
So on Thursday, at five in the morning, we boarded the OceanJet fastcraft going to Tagbilaran City. It was the earliest schedule and so we both were sleepy, tired that I ended up sleeping the entire time until we reached Tagbilaran City at seven in the morning.
We had breakfast in McDonalds, pancakes, and coffee was all good for the two of us. But before having breakfast, we also rented a scooter which we had used to travel from the city to Loon which is just an hour away from the city proper.
En Route to Loon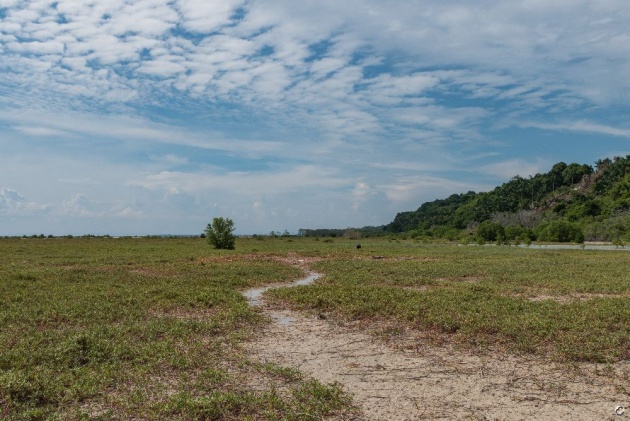 Image credits: Jean Beltran via bitLanders
After having breakfast, James and I headed to Loon. We have been here before except that my brother was with us and he has a car service. This time, we were all by ourselves with this trusty scooter bike. It took us less than an hour to reach the location.
The road going to Loon is easy except for some parts where the road was destroyed to give way for a new construction. There were two bridges as well which were still under development. Nonetheless, it was smooth with no traffic at all which was good.
Loon, Bohol's Story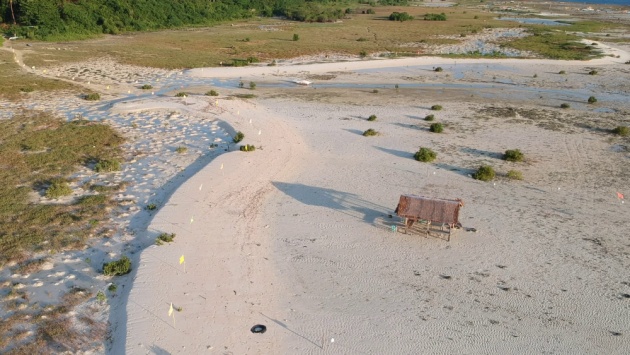 Image credits: Jean Beltran via bitLanders
The peaceful town of Loon was largely damaged during the 2013 earthquake in Bohol. It had a strong magnitude of 7.2, it left old and vintage structures like churches destroyed to the ground. Several of these old churches can be seen in Loon as well.
A lot of locals were also traumatized by this natural disaster, most of them stayed outside their houses, pitched their tents and stay there until the end of all of the thousands of aftershocks.
However, the earthquake didn't bring only horror and terror to the locals, it also brought the beauty of the beach of this town. Back before the earthquake, the beaches in Loon comprise of limestone rocks and stones without the presence of any white sand.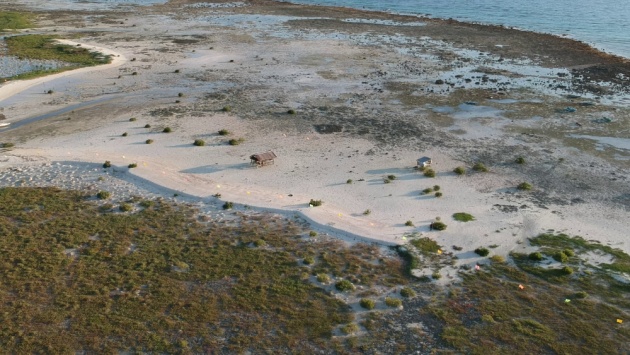 Image credits: Jean Beltran via bitLanders
But surprisingly, after the said earthquake, the white sand beach came out giving the locals a taste of white sand beach and it didn't end there, a sandbar-like form had emerged too!
Most importantly, an amazing field of what the locals refer as a coral garden came growing and covered the entire shoreline of the town of Tangnan.
The Waiting Game at Loon Coral Garden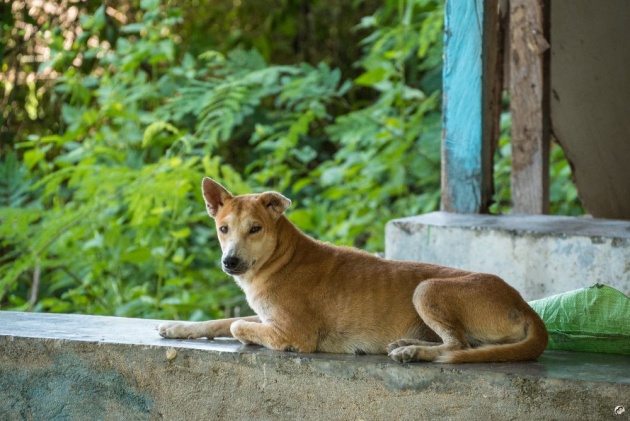 Image credits: Jean Beltran via bitLanders
With a driving speed of 60 kph, James and I reached the Tangnan Loon Coral Garden, the tarpaulin signage at the highway had made it easy for us to find the entrance to the beach. It was already past ten in the morning when we arrived.
From the highway, we have to take a left turn towards the beach, a semi-rough road leads to the parking area while the guests and visitors can walk towards the beach. There were certain vendors also in the area who sells chips, drinks and where we have to pay Php 10 and Php 20 for cars or four-wheeled vehicles for the parking fees.
As per the attending local, it was still high tide and so we won't be seeing the garden just yet and he was right. Upon walking onto the beach, we could only see the seawater, some neon-colored flags and some fishermen from a distance.
We can't let this opportunity slip away so we had to wait for the water to rinse off the coast, there were some huts and bamboo made benches so we ended up sleeping there while listening to some local fishermen talking at a waiting shed.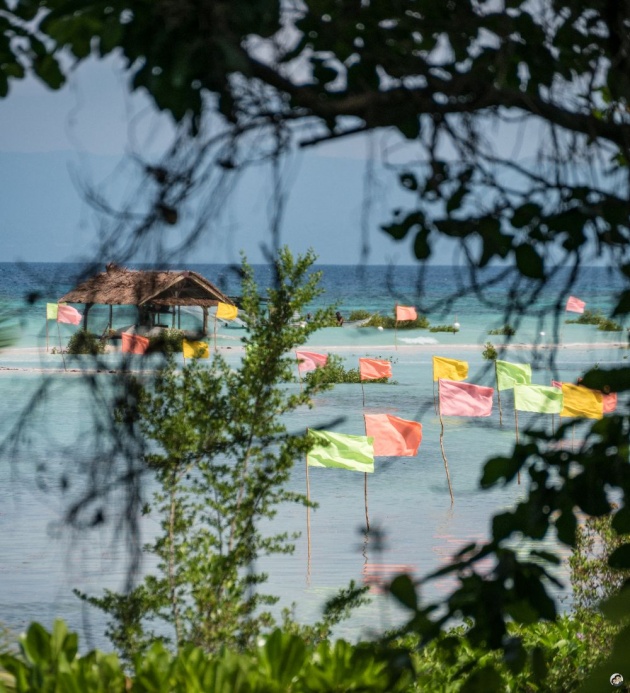 Image credits: Jean Beltran via bitLanders
By noontime, we have to find lunch so we trekked back to the parking space, looking for a place to dine and we thought why not go to Boffo Resort? We did and ate lunch there. I posted a blog as to the story of how our time in Boffo Resort experience went.
Read the related blog: Disappointing Food at Boffo Resort
It was past two in the afternoon when we went out of Boffo Resort and returned back to the Coral Garden, this time the water was already on its way to going low tide. But we still had to wait for it.
Again, we waited, slept at the bamboo bench and found certain locals and visitors coming too but had to wait further for the water to clear up.
Succulent-Like Crawling Plants at Loon Coral Garden
Video credits: Jean Beltran via bitLanders
By past four, the water was already cleared and so we started going out, taking photos and check the what the social media referred as an amazing Coral Garden!
Upon looking into the plants, I noticed they look like succulents! They are thick fleshed plants with red stems crawling into the grounds of the beach, they grow even on the rock area and they covered a huge part of the beach. It was amazing to know that earlier that day, it was still covered with water but now, the plants are visible yet they still cover the shoreline.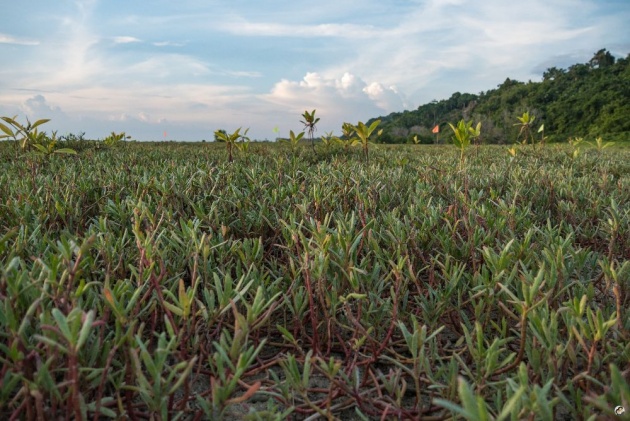 Image credits: Jean Beltran via bitLanders
These succulent plants had turned red and orange a few months ago, now, it has green color already but the stems and their roots area are still red.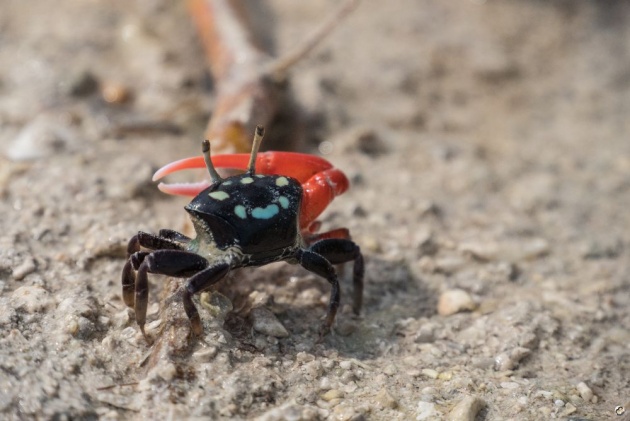 Image credits: Jean Beltran via bitLanders
What's really cute about walking by this part of the shore were the tiny local crabs which had created their own house, there were hundreds if not thousands of holes in the sand, the crabs are out and they get back to their safe houses when they feel danger. Whenever I walk, the crabs run fast back to their houses.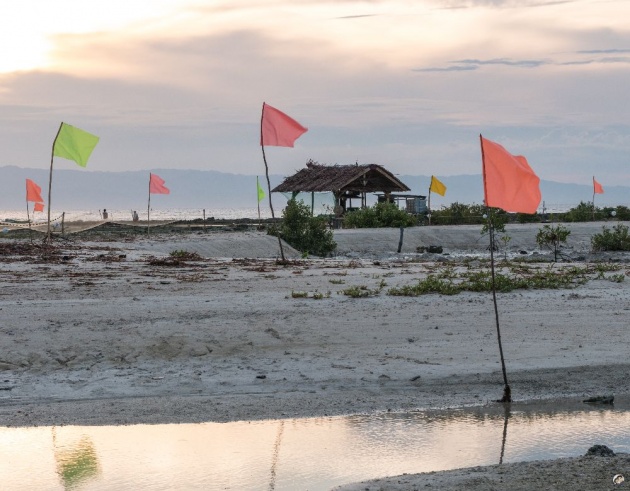 Image credits: Jean Beltran via bitLanders
However, these plants are not really corals, they look like weeds but what's amazing is the fact that they get to live while being underwater all their lives made a consideration of treating them like corals too!
As the day closes, more and more visitors came, some were disappointed that these plants had now turned green instead of red-orange like those in the photos while some were already entertained upon seeing the crabs.
Video credits: Jean Beltran via bitLanders
For me and James, we felt really robbed off of time, it was a long seven hours of waiting yet we didn't get to see it on its peak form, read and very amazingly planted in the huge shoreline. Nonetheless, it made me happy to know that there are still people who come here out of curiosity and ended up some loving them. Although there are also people who felt unsatisfied with nature, I, on the other hand, appreciates the beauty that the past earthquake brought to Loon.
This blog entry was written and published by Jean Beltran-Figues for bitlanders.com.
Join me, click here to sign up.