Hello Everyone, It's been almost a month since I posted my last blog so today I will be sharing to you my favorite book series and this series is entitled "Lorien Legacies". The first book of this series which is entitled "I am number four" was made into a movie way back 2011 and it is a VERY MUST WATCH movie for those who really love Science Fiction movies. I am number four is a very interesting and nice movie but I was really disappointed because the second book wasn't made into a movie. I really did wait for the second book to be a movie but after so many years there isn't any authentic news that they will be making the second book a movie. Recently, I remembered this movie again and watched it again for the millionth time and I am VERY curious for what will happen next and because of my curiosity I borrowed the second book of this series from my friend and read it and now I am already at the Third Book of this series. So, I will be sharing the story of Lorien Legacies First Book "I am Number Four" to you and will also share some information I got from the Second book named "The Power of Six". Stay Tuned! :)
LORIEN LEGACIES FIRST BOOK: I AM NUMBER FOUR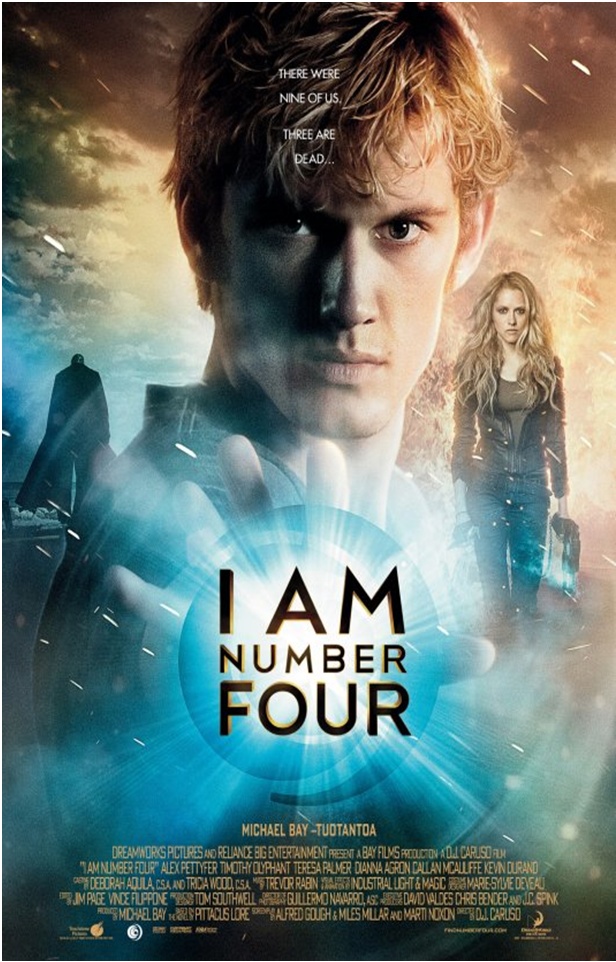 Photo Credit: Yesmovies via https://yesmovies.to/movie/i-am-number-four-5511.html
"I Am Number Four" is a 2011 American Film starring Alex Pettyfer, Timothy Olyphant, Teresa Palmer, Dianna Agron, and Callan McAuliffe. This Film was directed by D. J. Caruso. This film is based on a novel of the same name, one of the Lorien Legacies science fiction novels. This Filmwas released on Febuary 18, 2011.
Lorien Legacies consist of Seven books that was written by the people under the name Pittacus Lore. The people under the name Pittacus Lore are James Frey and Jobie Hughes. The First book of this series is entitled "I Am Number Four", followed by "The Power of Six", then "The Rise of Nine", then "The Fall of Five", and the fifth book is "The Revenge of Seven", followed by the sixth book "The Fate of Ten" and lastly the seventh book was entitled "United As One".
LORIEN LEGACIES SEVEN BOOKS
Photo Credit: Edited by @ninski via http://iamnumberfour.wikia.com/wiki/Category:Books
WATCH THE OFFICIAL TRAILER OF THIS MOVIE
Video Credit: Iamnumberfour's channel via www.youtube.com
PLOT OF THE MOVIE
The Planet Lorien was invaded by the Mogadorians. During the invasion, there were 9 rockets sent to earth from Lorien with Nine Garde Children each with their Cepan which are the ones who will guard them and help them develop their Legacies. On Earth they are living in disguise so that the Mogadorians wont find them easily. The Garde Children are protected by a charm, as long as they are apart they can only be killed in order, from one to nine. Whenever one of them is killed, each of the others receives a scar.
By the time the movie starts the Garde Children have already lived for years on Earth and is already teenagers. And Numbers One, Two and Three were already killed by the Mogadorians and Four knows he is next.
I Am Number Four Book Back Cover Says:
Nine of us came here. We look like you. We talk like you. We live among you. But we are not you. We can do things you dream of doing. We have powers you dream of having. We are stronger and faster than anything you have ever seen. We are the superheroes you worship in movies and comic books—but we are real.

Our plan was to grow, and train, and become strong, and become one, and fight them. But they found us and started hunting us first. Now all of us are running. Spending our lives in shadows, in places where no one would look, blending in. We have lived among you without you knowing.

But they know.

They caught Number One in Malaysia. Number Two in England. And Number Three in Kenya. They killed them all.

I am Number Four. I am next.

Credits to: Pittacus Lore via https://www.amazon.com/Number-Four-Lorien-Legacies-Book/dp/0061969559
SCENES IN THE MOVIE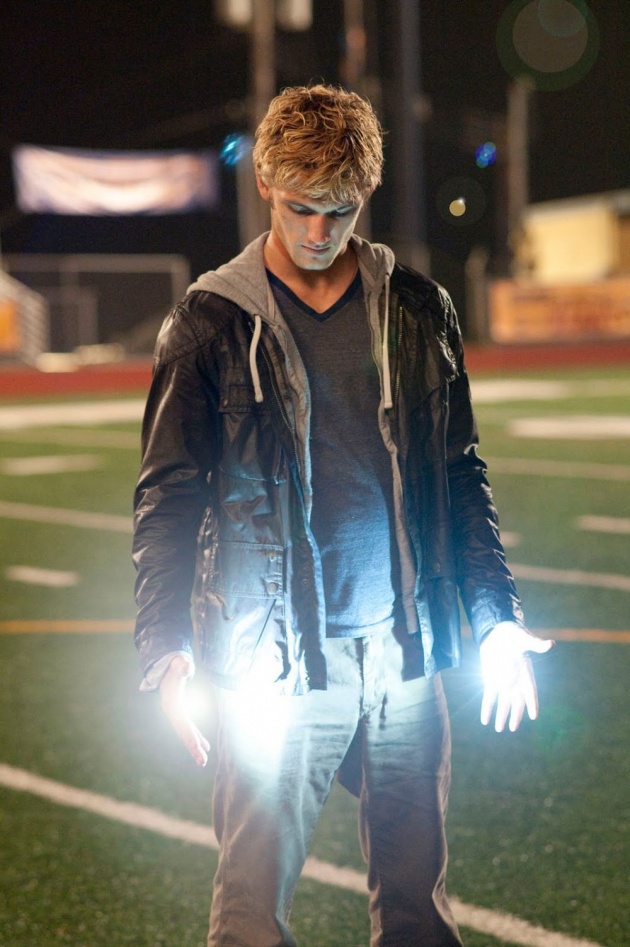 Photo Credit: Melody via https://hollywoodthewriteway.com/2011/01/new-images-from-i-am-number-four.html
Photo Credit: Sniper Chile via http://thesniperchile.blogspot.com/2013/11/
This is Four. He is using the name John Smith when He and his Cepan named Henry moved to Paraside, Ohio. They immediately moved to Paradise, Ohio when Four got his Third Scar which means that Three is already dead and He is next. This photo is the part where John discovers his First Legacy the "Lumen"
Legacy/Legacies are the names used for having superhuman powers which are said to be gifts, from Lorien.
John Smith discovered his First Legacy at his First Day of School during class and he was really shocked. Then the teachers called his dad which is Henry, his Cepan and help John to control his powers. While at Paradise John meets Sarah Hart and was instantly attracted to her.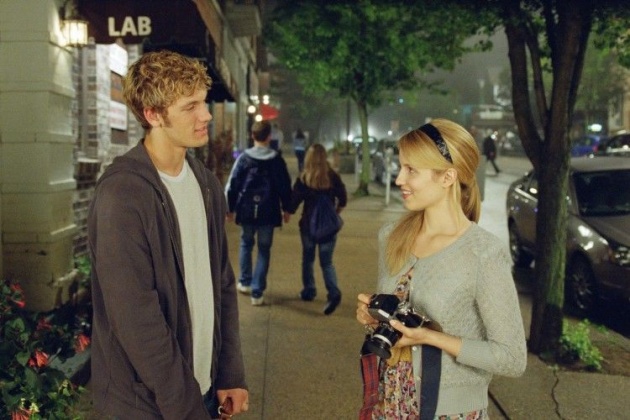 Photo Credit: Yulio Victory via https://life.idntimes.com/relationship/yulio/gimana-caranya-cowok-pdkt-sama-cewek-yang-lebih-tua/full
Sarah Hart is a kind and a beautiful girl. She is a photographer and a former Cheerleader. She is the First Human who captured John's Heart. And as Henry said to John, Love on Lorien are unlike love on Earth cause it can last Forever. Sarah was John's reason to stop running because he knew leaving Paradise would mean leaving his love.
While at Paradise John Smith also met Sam Goode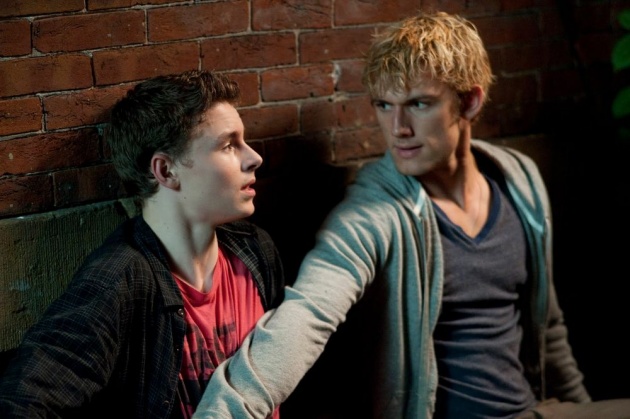 Photo Credit: Melody via https://hollywoodthewriteway.com/2011/01/new-images-from-i-am-number-four.html
This is Sam Goode and John Smith hiding because John's Cepan, Henry was captured by the Mogadorians and they are there to save him.
Sam Goode is a strong boy and very intelligent. He knows many things when it comes to science and astronomy because of his father. Sam's Father has these things about aliens and because of that Sam is usually bullied because of it but when Sam found out John's real identity he was relived because he knew his father wasn't crazy. Sam's Father disappeared when he was young and he thinks his father was taken by the aliens. Sam is willing to do anything to find out what happen to his father.
Book Two: Power of Six Spoiler
And it turned out that Sam's Father knew about Lorien and the Garde Children. His father was one of the Nine Humans who knew about them and Mogadorians. He is also the one who helped the Lorien people when they first landed on Earth many years ago. And Henry said to John that they moved to Paradise to Find Sam's Dad to ask for help but when they arrived at Paradise Henry found out that Sam's Father disappeared a few years ago. Henry also told John that there is a big possibility that the Mogadorians captured Sam's Father and is hoping that his father is still alive.
End of Book Two: Power of Six Spoiler hehe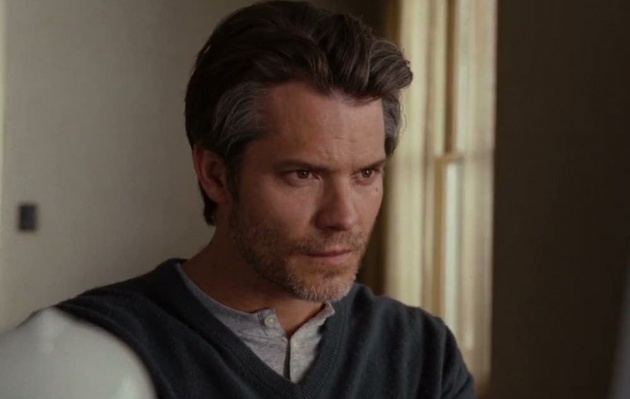 Photo Credit: Emily Blakeney via http://janeaustenmad.blogspot.com/2016/05/i-am-number-four-snippet-review.html
(This is Henry)
After a few days at Paradise, when Henry was kidnapped by the mogadorians, John and Sam managed to get Henry out alive but was deeply wounded. After a few minutes when they lost the mogadorians, they stopped and John and Henry talked and said their goodbyes. After Henry died John decided to go to sarah and say his goodbyes but at that time John was already chased by the Police and the mogadorians. Sarah took john to the School campus and thats the time when the mogadorians attacked them and while john was fighting with the mogadorians SIX CAME.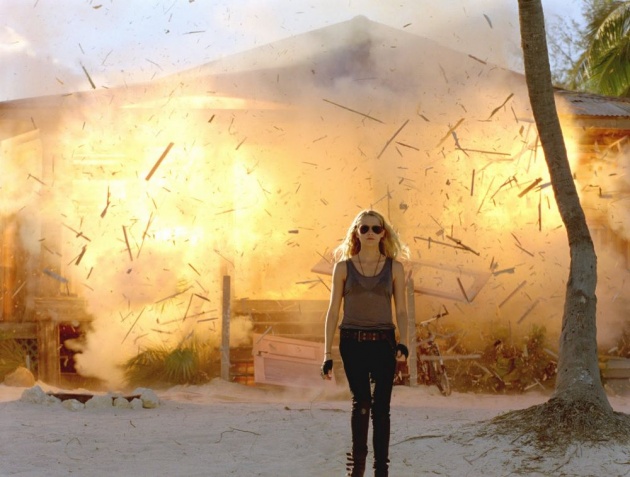 Photo Credit: Melody via https://hollywoodthewriteway.com/2011/01/new-images-from-i-am-number-four.html
In this picture, this was the time when six was searching the house John Smith lived before moving to Paradise. She managed to find John's location because there was a video of John on the Internet. She burned the House so that when the Mogadorians go to that house they wont find any information about John Smith.
That part was the first time Four and Six met. Six is more stronger than four because she trained well with her Cepan and she has developed more legacies than four.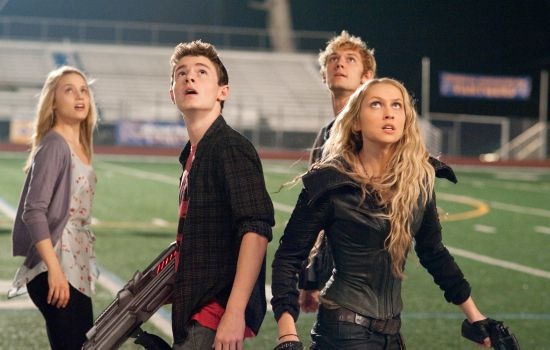 Photo Credit: Emily Blakeney via http://janeaustenmad.blogspot.com/2016/05/i-am-number-four-snippet-review.html
This is the part where they were about to escape out of the School but noticed a Chimaera above them, so Sam and Sarah ran back to the building while Four and Six fought with the Chimaera and the Mogadorians.
Watch this video to see one of the best parts of the Film
Video Credit: Jed Bangod via www.youtube.com
At the end of the movie Four and Six decided to go and find the others because what Henry said was true. That with all of them together they are more powerful and they can beat the Mogadorians. Sam joined them because he wants to find out what happened to his father.
Book Two: Power of Six Spoiler
At the Second book Sam trained with Six ans Four during their Journey to find the others.
The Power of Six is very amazing because at the last part of the book they already found numbers Seven, Ten and Nine but not all of them are together. Six is with Seven and Ten while Four is with Nine.
The book two has the point of view of Seven and Four. There you will know what happened to Four, Sam and Six after they left Paradise. You will also know the Life of the Seventh Garde Child that was sent to Earth.
End of Book Two: Power of Six Spoiler hehe
This is the story of Lorien Legacies Book One "I Am Number Four" and some spoilers from the Book Two "The Power of Six". There are some details that I wasn't able to share because if I will really tell the whole story then this Blog will be very Long (haha) So please Watch this movie if you have some free time with you and you can suggest this to your Friends and Family who loves Science Fiction movies :)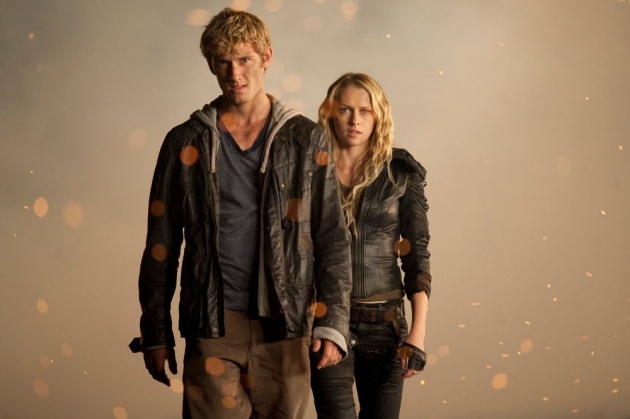 Photo Credit: Melody via https://hollywoodthewriteway.com/2011/01/new-images-from-i-am-number-four.html
(A Photo of Four and Six after fighting with the Chimaera and the Mogadorians)
So how about you, what kind of movie do you like?
(embedded sample of QUERLO interactive chat)
Enjoy the movie and I hope you enjoyed and liked my blog too :) Don't forget to Buzz and Subscribe! Thank you <3
Author: Ninski
A grade 11 wanna be blogger who loves to travel, read books and watch Movies.