"Maalaala Mo Kaya"/ MMK is a Philippine drama anthology series and is the longest running drama anthology on Philippines and in the world .It is being aired on ABS-CBN every Saturday evening 6:30pm to 8:00pm (Philippine Time) and being hosted by Charo Santos-Concio which is the President and CEO of ABS-CBN. This program features real-life stories of common people and even famous celebrities through letter sending. On which being read by the host and being portrayed by actors.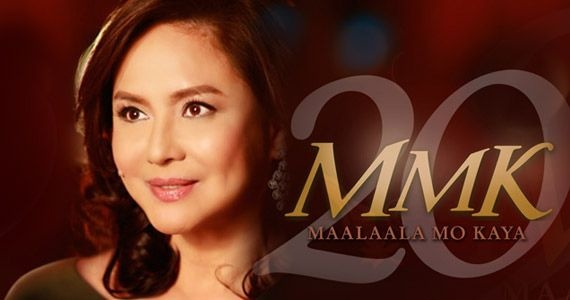 It's Title
The program is named after a song, "Maalaala Mo Kaya" by Constancio de Guzman. This song is also the program's opening theme, which was performed by Dulce. But in the early 2000s airings, the opening has been covered by Carol Banawa, replacing Dulce's version.
Recent Episode
"Maalaala Mo Kaya" title's this recent episode as "Ate" (Sister).This episode is all about a family living in the country side where a father(Ramon) is molested his eldest 5 years old daughter(Leni) and threaten her that he would kill their entire family if she fights back.. It happened again and again until Leni grew up and got a boyfriend and sue her father and found guilty of crime and imprisonment for 6 six years. And until then Leni worries that it would happen again to her sister(Mika) when her father got out of jail. And she is not wrong, and her father has done it again on Mika but this Mika got Pregnant until they sue their Father once again but this time they had this baby as a big evidence and their father has been sentence to life imprisonment. And Leni and her wife help Mika to raise the baby.
Nominated on Emmys Episode
MMK's one of the best episode is this which is entitled as "Manika"(Doll) from which Jane Oineza performed as a 15 years old girl named Nene, which was raped by her stepfather again and again until her world drastically change when her mother assisted her husband in an act of rape. And until then Nene cursed the beauty that she possessed to a doll. This episode is was pulled of by the MTRCB due to it has been rated X due to it's sensitive theme until this episode has been edited and was rated SPG and was aired once again on June 30, 2012. This episode has topped Saturday primetime view. Jane Oineza even became a finalist at a Newyork Festivals International TV & Film for Best Performance by an Actress. This episode was also nominated as the Best Drama at the 41st International Emmys.
Awards
"Maalaala Mo Kaya" for it's 24 years of being broadcast on television. It gains a lot of Awards such 2001 Catholic Mass Media Awards for Best Drama, 2001 KBP Golden Dove Awards Best Drama Program, 20th PMPC Star Awards for TV in 2006, 22nd PMPC Star Awards for TV, 12th Asian TV Awards in 2007, Best Drama at the 41st International Emmys, and a lot more. And here are some awards this 2015 :


Well That's All !! :D
Thanks For Reading my Blog!! ^_^
Hope You Enjoy Reading!! >_<