I was able to explore the small city of Macau years ago. From the city of Hongkong, we travel through a ferry by not more than an hour. That is by the way the longest hour in my life for I got seasick. Better take a medication with you if you happened to be like me who can easily get dizzy during sea travels.
Macau being known for its largest casinos and hotels, taking the reputation of being the newest gambling resort capital of the world is really a must visit for tourists and explorers like our family.
During our first day, we see to it that we are able to visit the Old Macau. Part of which are the Ruins of St. Paul, the old A-Ma Temple, Leal Senado Square, and the Macau Fisherman's Wharf. I'll be giving an emphasis to the Fisherman's Wharf in this blog.
Upon arriving, we took our first lunch at Macau Fisherman's Wharf which is the nearest to the Ferry Terminal from which buffet is offered with variety of foods to choose from. Here's the hallway going to the dining area.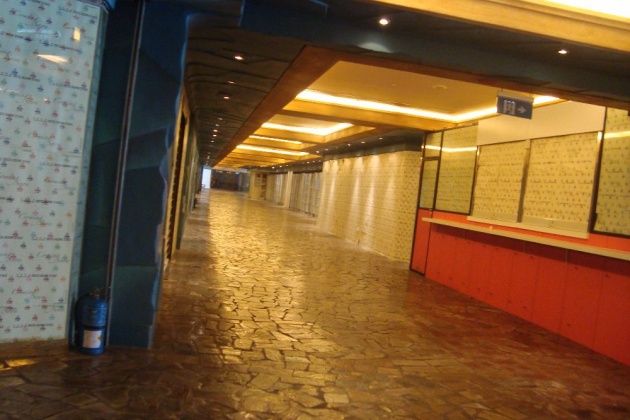 After we finished our meal, we roam around outside to see the wonderful view waiting for us. Macau Fisherman's Wharf is known to be the first theme park in the city and as well as a shopping center where you can also dine. It is a large place to walk around covering around 93, 000 square meters. I am actually amazed seeing how peaceful the place is. There are so few people roaming around the whole place letting you take photos wherever and however you want. These are some of the many shots I took. Take a look and be enticed!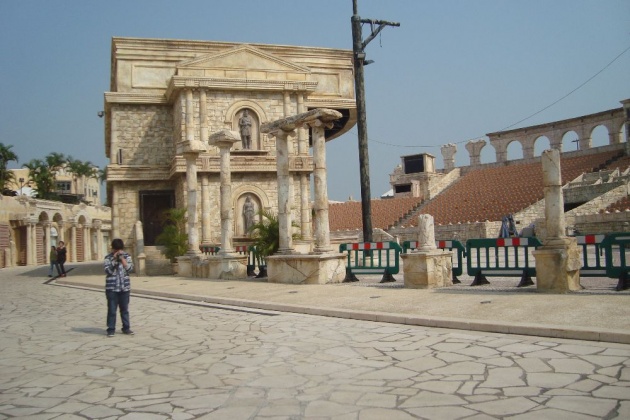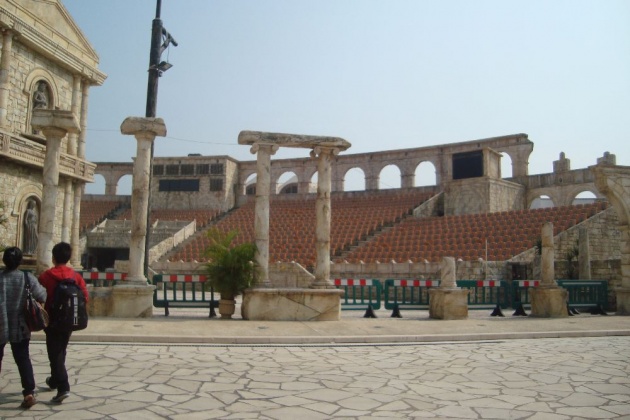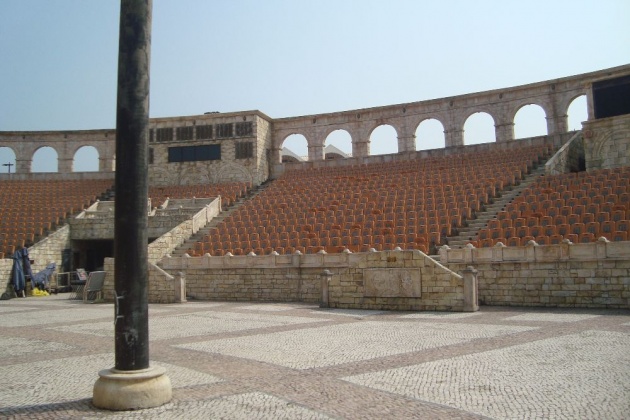 This looks like a stadium from the ancient times. This is what caught my attention the most as it looked familiar to me as I have seen it before in movies and in those games that I used to play during my childhood. I believe this is where programs and events take place.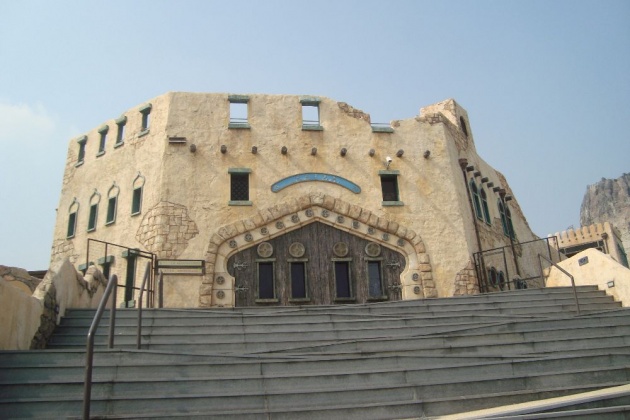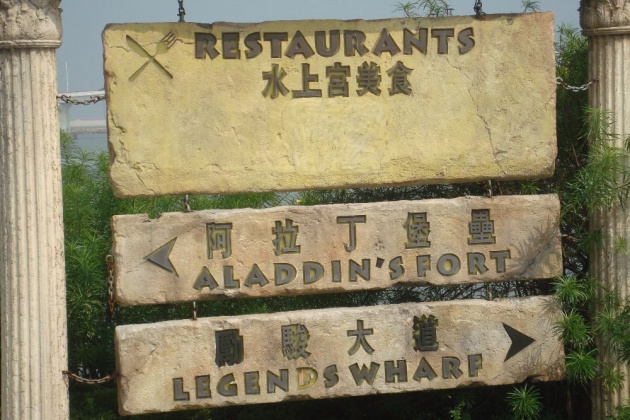 Wharf is a term where ships or boats are tied and loaded or unloaded. Thus, the reason why the place is named as the Fisherman's Wharf.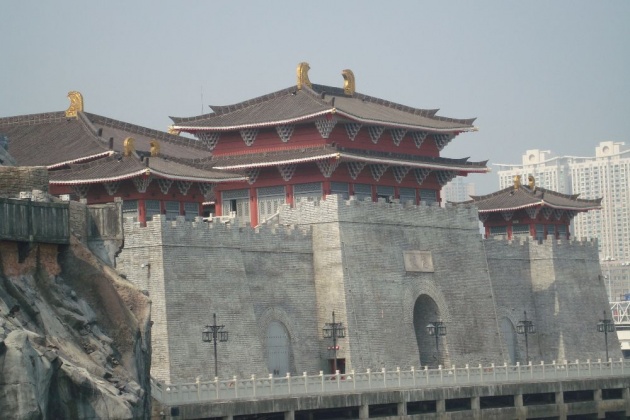 This beautiful structure could also be seen at sight.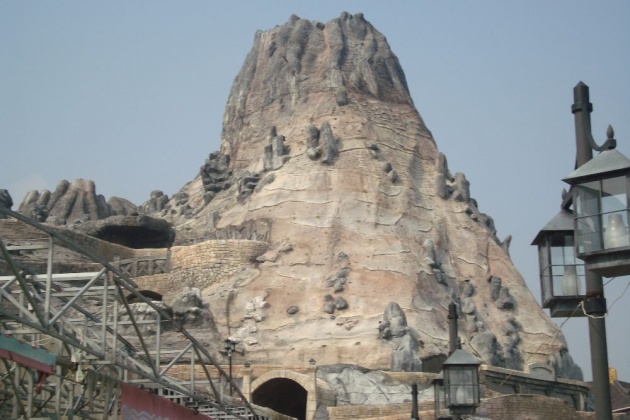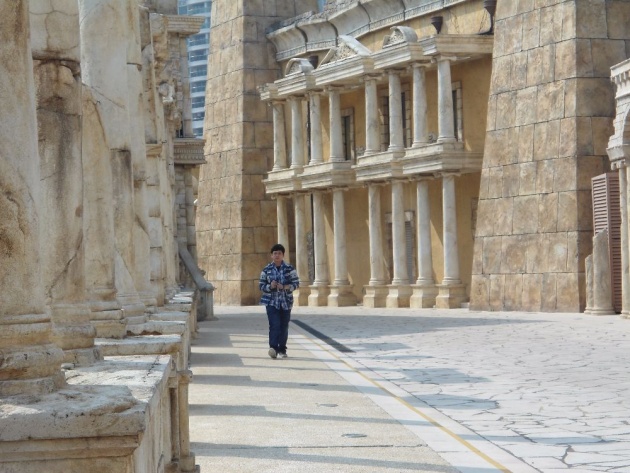 As you can see in the photo above, that is my brother walking alone in the midst of these beautiful - ancient like structures. Overall, my eyes enjoyed and got satisfied with what I saw. It was such a nice experience in just a short period of time. It's a place you should never miss especially if you're after taking wonderful photos. Admission is free and all you gotta do is to bring your gadgets with you! :)
I'll be doing another blog for the rest of the tourist spots that was mentioned above.