One of my favorite activities during the holiday season is picking a new theme fir the Christmas tree. For most families, coming together to decorate the Christmas tree has become a tradition to look forward to. But most get stuck with the same old boring and traditional themes.
Let's shake things up a little bit. Here at Balsam Hill, we offer high quality authentic looking Christmas trees and elegant Christmas ornaments. Not only are you choosing the green and more sustainable option, you also enjoy a wide variety of trees to choose from without necessarily sacrificing style and elegance.
Get inspired with the unique themes picked out by our resident interior designers. We guarantee that décor shopping will be fun again.
The Great Gatsby
The Great Gatsby is a classic novel by famous writer F. Scott Fitzgerald. It has again gained worldwide attention with the success of the latest movie version top billed by Hollywood heavyweights Leonardo DiCaprio and Carey Mulligan. Inspired by the roaring 20s, an era known for opulence and economic prosperity, The Great Gatsby themed Christmas tree is all about ultra-feminine and hyper sophisticated aesthetics. To recreate this style, experiment with long flowing lace, oodles of pearls, colourful feathers and full-bloom flowers. You may also adorn the tree with sashes and bows. Pink and silver tones would be a great colour combination to play with. Incorporate different hues of pink ornaments, satin pink ribbons, silver-pearl garlands, and delicate flower fabrics to create a flirty yet graceful feminine touch.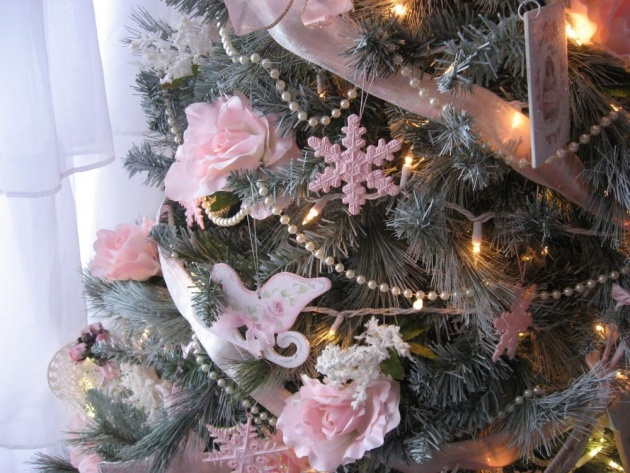 The Venetian Masquerade
Challenge your decorating prowess with the Venetian Masquerade theme. Set in the elaborate medieval courts of Europe, masquerade balls were often frequented by fashionable aristocrats and free thinkers. Go all out with a bold color combination of deep purple and striking gold. Opt for unique decor such as luxurious jewel pieces, custom ornaments, bead garlands, and peacock feathers. Top with cascading gold and purple ribbons to create a majestic flair. Check out our Full Artificial Trees perfect for this theme.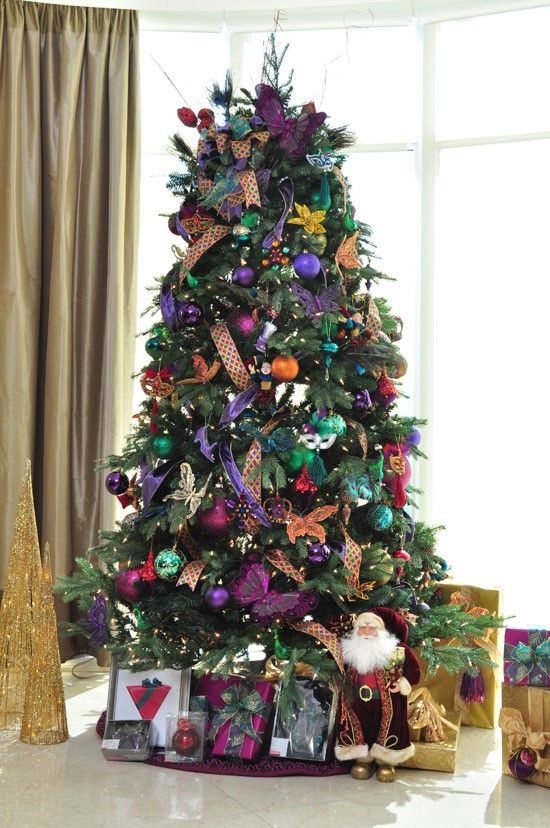 Breakfast at Tiffany's
Every girl is over the moon just by the mere sight of this little blue box. It speaks of the promise of happiness by the treasure it holds inside. Capture the ethereal quality of the much loved Tiffany brand with this color scheme. Gather ornaments in aqua, teal and turquoise, add a touch of silver and hang against a pure white Christmas tree backdrop. The result is a whimsical and elegant wintery theme. Do mix matte and shiny baubles to create more texture. You'll be surprised and delighted by the break in the usual holiday color palate. Go ahead, make this Christmas extra special with our white Christmas trees.
Choosing the right tree shouldn't be a daunting task. It might be helpful to first choose a theme or color scheme and then decide the best tree to work with. Make your home more festive and fun. Don't be afraid to be bold and adventurous. All you need is a little creativity and imagination.