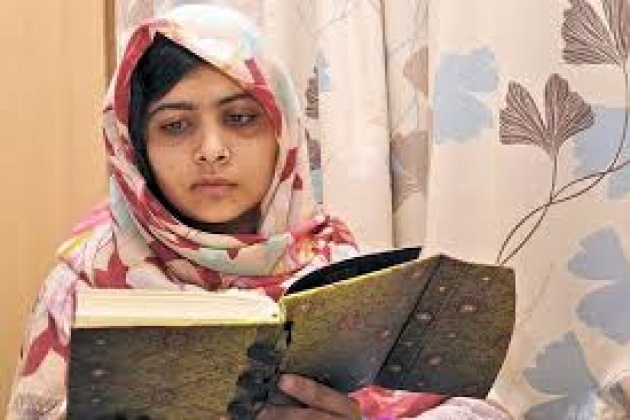 After she survived being shot in the face by a Taliban militant on October 9th, Malala Yousafzai - the Pakistani activist school girl - is continuing her campaign advocating for girls' education. After her successful sequence of surgeries in a hospital in Birmingham, England, she and her family decided to remain in the British city, and a few weeks ago she was finally able to attend school. After what happened six months ago, I can't imagine how she must have felt crossing the doorstep of her new school. They tried to kill her because she was advocating for females education, a universal right forbidden to women by those radicals. However, by trying to silence her voice, all they obtained was the exact opposite. After the attack - which wounded two additional girls - Malala received an instant global support. The streets of many cities in Pakistan - and the rest of the world - filled with people protesting against the Taliban extremism, and asking for justice. It was overwhelming. The strategy of violence of the Taliban backfired, as they received worldwide condemnation.
Just recently, Malala signed a book deal worth 3 million US dollars. The title of the book will be: "I am Malala", and it will portray her story, including her memories from the day she was shot. By writing about her experience in a repressed angle of the world - in which women are still threatened if they attend school - she intends to give hope to every woman who finds herself in similar situations. She wishes all women could stand up to their right of getting an education, and with her words she hopes she can give them the courage to fight against their oppressors. She also envisions to gain more international support, so that these women can receive the help they deserve.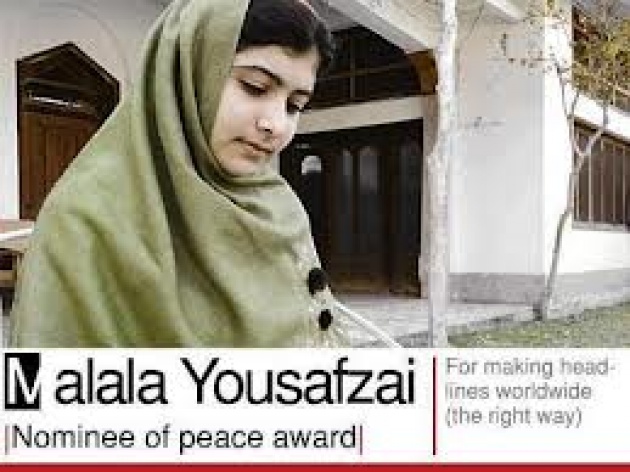 The revenue generated from the sale of her book will help the consolidation of the Malala Fund, a charity organization dedicated to the education and empowerment of women in Pakistan and around the world. In a recent interview, Malala stated: "I want to tell my story, but it will also be the story of 61 million children who can't get education. I want it to be part of the campaign to give every boy and girl the right to go to school. It is their basic right." $45.000 US dollars have already been allocated for girls education in the Swat Valley, the place she was born that is still infected with Taliban presence. In Malala's words, "We are going to educate 40 girls, and I invite all of you to support the Malala Fund," she said. "Let us turn the education of 40 girls into 40 million girls."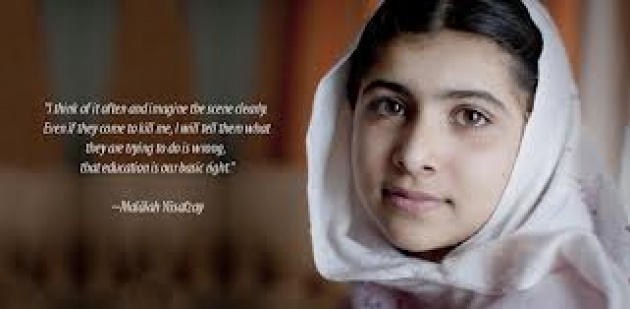 Many young women in Afghanistan find themselves in similar situations. In rural areas of the country - where the Taliban still hold power - Afghan girls are still in danger, if they decide to walk to their school. Acid is being thrown to their faces, their drinking water is being poisoned, and schools are often burned. The Afghanistan education system strongly encourages female education, but it often can't provide enough security to protect the young female population, especially far away from the capital. From Malala, this country is receiving inspiration in how to empower women, but more funds are needed to implement its strategies. The rights of women in Afghanistan are still violated on a regular basis, and one of the goals of Malala Fund is to put a stop to these injustices. Fortunately, Afghanistan schools are improving because of the finalcial support of foreign companies like Film Annex, which is in the process of opening Internet classrooms in 40 schools in Herat, the third largest city in Afghanistan. Since Afghanistan culture still relegates women to a corner, the path to complete women integration in Afghanistan society is still long and filled with obstacles. However, with the help of foreign forces, and the strength of emerging social media strategies aimed at increasing women's independence, this country can and will achieve women emancipation.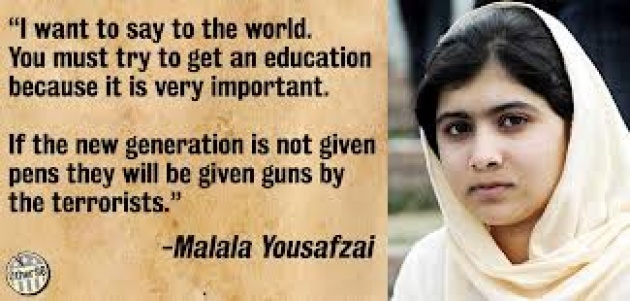 Through her courage, Malala has also gained the support of celebrities around the world. For instance, Angelina Jolie just recently announced that she will be in charge of the Malala Fund. The actress donated an additional $200,000 US dollars to the fund. When I heard about this, I was relieved to see that Malala is receiving help, mostly because I can't imagine a girl this young being given such responsibilities. Malala is just 15 years old. She has become a global icon inspiring millions of women around the world, but I fear that this type of pressure can damage her. She's still a teenager, and I hope her family understands that she should still be given time and space not only to continue her movement, but also - and more importantly - to recover. Just because she's allowed to go back to school, doesn't mean that she's perfectly healthy. She still can't hear from one ear, caries a plate of titanium on her head, and there is some damage she suffered that will never completely heal. What she's doing is wonderful, but we need to remember that she's just a 15 year old girl, and, like such, she should be able to continue to develop as a young woman, without jumping too much ahead of her time.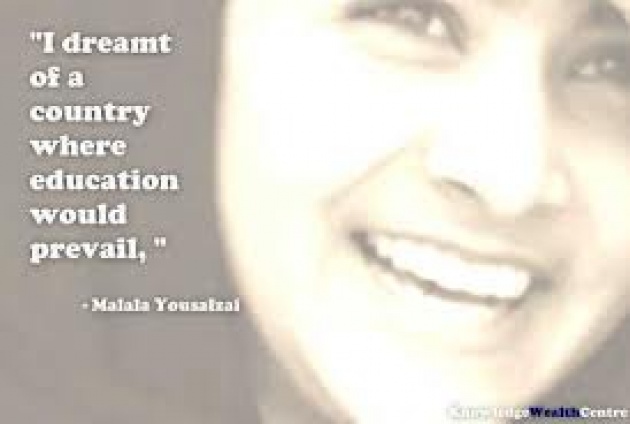 Giacomo Cresti
Senior Editor Annex Press
Film Annex
http://www.filmannex.com/webtv/giacomo
follow me @ @giacomocresti76