In May 2013, there came sunset of the Sir Alex Ferguson reign, the favorite son of the club. The honorary and accepted as the best Manager ever lived upto now was leaving the club by then, and someone with the ability and caliber needed to take the club forward with legacy matching its predecessor. David Moyes was the man picked to take the club forward, it was a huge burden neither the club management knew nor himself David Moyes knew about it. When you take such a massive club reign you do have pressure and you need to be flawless in your decisions. Manchester United's season have been somewhat of a trouble start. Languishing on seventh position in domestic league (Barclays Premier League) the story seems clear that a failure is near, Manchester United may not be playing next season's Champions League because of the form top four clubs at the moment are showing. Manchester United has hopes to deliver in Champions League that's what Moyes were hopping as well but the opposite might be the result.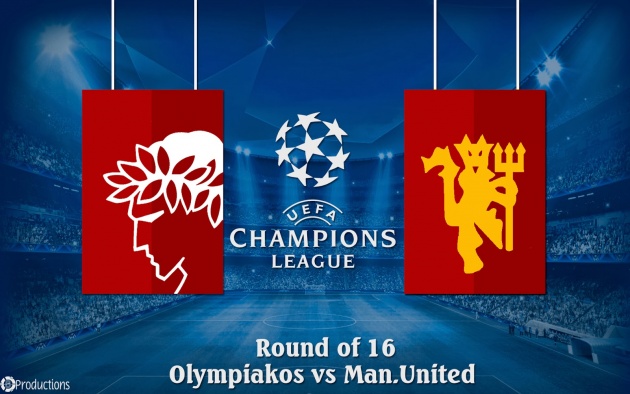 Manchester United had been put against Olympiakos in Champions League draw of last 16 round, Olympiakos are considered one of the weakest sides of Champions League and it was being hoped that Manchester United will swipe aside Olympiakos out of the Champions League. The Greek side's stature is so low that they cannot be compared with each other by any means, Manchester United on the most forgettable days woudn't ever have expected to lose on such a grand stage and point in Champions League. Therefore, Manchester United went as favorites to win the first leg of the competition, but on the back of a fluctuating results that even saw Manchester United lose to domestic lower league clubs. David Moyes choose a strong team to face Olympiakos including top players with the likes of Wayne Rooney, Van Persie, Vidic, Valencia and other top players, the team that can beat any side on front of them, but this time they were against Olympiakos and was expected to beat them comfortably, but the opposite happened. Tom Cleverly shocked everyone with his performance losing the ball many times to the opponents that no fruitful attack could develop, the midfield of united was so lazy that Olypiakos run riot through the midfield. That was not even the case of sorry for United, The wing players of Valencia and Ashley Young was as bad as a sports runner could be, both of the players ran at both wings but was not able to influence anything with their expected class. They ran but in the end, they were not able to cross the ball, it was just looking like a race. Robin Van Persie the big purchase of 24 Million Pounds was expected to score at-least one goal in the game but was wasteful all the night. Olympiakos played well and blew Manchester United aside.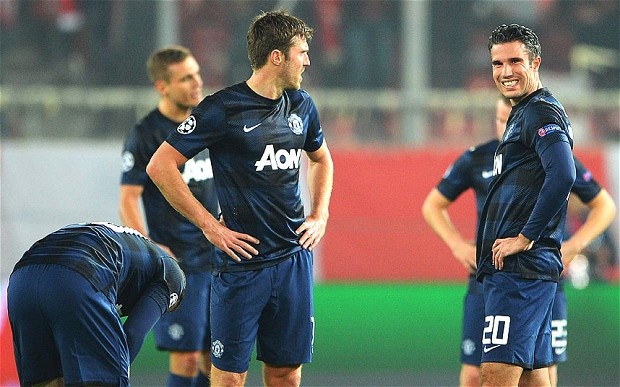 Manchester United lost 2-0 (click here for detailed match review as it happened) and now have to score 3 goals and not concede a single goal otherwise, if Olympiakos scores a goal then United will have to score 5 goals to save the days. The contest is looking like over for United and it shows how much down a club of United's caliber can be. This as laughable for anyone looking at United's history as to seeing Mr. Bean performing a wondrous play. United's season is on the brink of such a disaster that even a single fan of United would never have feared for. David Moyes's reputation is on the line and with the season ending his tenure at United is near end and United will now calculate its damage and will try to minimize it. This also shows that how big a class and a great manager Sir Alex Ferguson was and how hard it is to deliver what a great club's expectations are.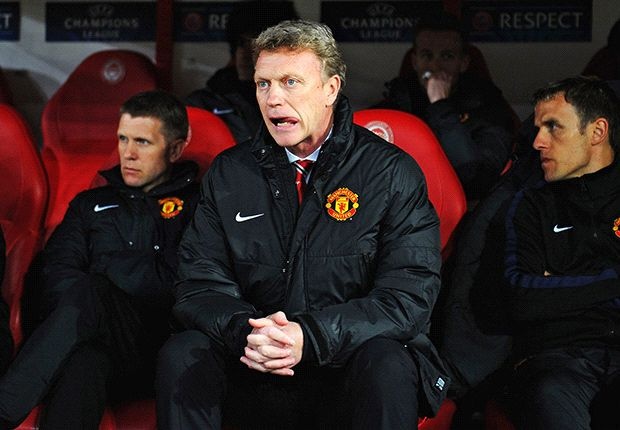 Written By: Babar Jamil